Dear Friend of Adel,

Last year we took the kids and grandkids to one of the Wills Family Orchard Apple and Pumpkin Fest Weekends. We had an amazing time and I'm still asked when we can go back. We highly recommend every aspect of the event, with a kid inspired emphasis on the donuts!

Terry is back, and explains the woes of traveling with money and secret hiding places. Although once you go through airport security nothing is all that secret.

So grab a cup of coffee, there's a lot to cover this month and we look forward to seeing you in Adel.



Chris

Wills Family Orchard - Apple & Pumpkin Time

September marks the coming of autumn with changing leaves, cooler temperatures, and for Iowans, the desire to return to the farmstead.

Perhaps it is the brightly colored surroundings or the wide-open vistas that call to us; maybe it's the realization that winter will be here soon enough and that these are the last days to get out and enjoy Mother Nature.

Whatever the reason, its time to pay homage to the time honored tradition of visiting the local pumpkin patch each Fall. In Adel, that is Wills Family Orchard.
The organic orchard is owned and operated by Maury and Mary Wills with the help of their children and friendly neighbors and allies. Organic farming is a certified set of standards that emphasize soil and water conservation while eliminating a dependence on specific commercial fertilizers and pesticides. Biological farming is the use of science-based practices that work together with nature. Wills Family Orchard has been certified organic since 2000 and uses many biological and sustainable practices on the farm.
Maury helped write the state of Iowa's organic program and is now Bureau Chief for the Agricultural Diversification & Market Development Bureau for the Iowa Department of Agriculture and Land Stewardship managing the Organic Certification program.
With his knowledge and passion for organic farming, Wills Family Orchard produces more than 15 apple varieties that are hearty and less susceptible to bugs and tree diseases, resulting in worthwhile yields while still adhering to regulatory procedures. Each variety has its own unique flavor and texture, which are perfect for snaking, pies and baking. Not sure which variety is best for your planned usage? Just ask Mary or Maury to help you find the perfect option, or blend!
The Wills Family Orchard is a great, no-admission fee, Fall experience for all ages, especially if you plan your visit during one of their special event weekends. The environment is kid friendly, without the carnival feel, which is welcoming to adults without little ones in tow as well as large families. Feel free to bring your picnic blankets and spend the day enjoying the sights and sounds of the Dallas County countryside. Just keep in mind that pets as well as outside food and drinks are not allowed.


"We like to think that this is a time to unplug a bit from technology. We want our place to be very family centered and the activities we provide to be authentic to a country environment."


Everyone can enjoy the classic farm-life vibe riding the hayrack around the grounds and choosing their own pumpkins from the field.
Adults will enjoy getting back to nature while listening to live music, grabbing some Master Griller Catering BBQ, and learning about organic farming practices.
The kids will love seeing chickens and goats and running through the corn maze while creating family traditions.
Without a doubt, everyone will love the cider apple donuts- fried hot and fresh continuously throughout the day - with a cup of homemade apple cider.
Make sure to try the caramel apples, Queens apple dessert, and sliced apple pie, too.
The Wills Family Orchard gift shop, constructed from an old barn, houses bushels of various organic apples grown on the farm, ready-made desserts, homemade spreads, local treats, and amazing honey products.

Community members will agree that every item is full of Iowa tradition, country charm, and the remembered flavors of fall.

"We think it's really important to provide quality products whether its apples or fruit spread."
The orchard spans 35 acres of timber with a lovely walking path open to visitors, 4 acres of apple trees, 3 acres of pumpkin patch, contains1 acre of corn maze, about 1 acre of peach and dark cherry trees, and 1/2 an acre of squash and gourds.
Picking your own pumpkin is a real treat. Wills family members supply hunters with a wagon and lopper - a set of shears equipped to cut the thick pumpkin stems from the vine.

The size and shape of the pumpkins vary, giving a wealth of variety to the pumpkin carvers and ornamental displays of the season. Pumpkins are weighed at purchase and priced at $0.45 per pound.
Wills Family Orchard opened for the season August 29, 2015.

Come out to the Adel countryside each weekend September 19th-November 1st and plan to visit during 2015's Apple and Pumpkin Fest weekends for special events and activities!
Wills Family Orchard Apple and Pumpkin Fest Weekends 2015
Saturday, September 26th 9am-6pm
Sunday, September 27th Noon-6pm
Saturday October 3rd 9am-6pm
Sunday October 4th Noon-6pm
Saturday October 10th 9am-6pm
Sunday October 11th Noon-6pm
Schedule of Activities - Weather Dependant
Children 2 and Under Free
Hay Wagon Rides $3/person
Corn Maze $3/person
Wills Family Orchard

33130 Panther Creek Road
Adel, IA 50003
Phone: 515-993-5151
Website: willsfamilyorchard.com
LSB Cyclones VS. Hawks Tailgate Party

Community Appreciation Tailgate Party



When: Friday, September 11

Time: 11:00AM - 4:00PM
Where: Lincoln Savings Bank
- 805 Main Street, Adel.

Classic tailgating food, drink, and games provided.

Join in the fun and wear your rival colors with pride! View Flyer




Lincoln Savings Bank - LSB Financial

805 Main Street * Adel IA 50003
Office: 515-993-5663
Website: www.LSBmortgage.com
Facebook: www.facebook.com/LSBAdel

Lincoln Savings Bank, Member FDIC



The Right People * The Right Products * Right on the Square

ISU Extension and Outreach News & Events

Powerful Tools for Caregivers
Sept 17-Oct 22
More than 65 million family caregivers in America provide a vast array of emotional, financial, nursing, social, homemaking and other services on a daily or intermittent basis.
Powerful Tools for Caregivers
, beginning
September 17
in Clive, is an educational six week series designed to provide the tools a person would need to take better care of themselves and in turn, be better prepared to take care of a loved one.
Participants will learn from two certified facilitators including
Iowa State University Extension and Outreach Educator, Lisa Mickelson
, how to reduce stress, improve self-confidence, better communicate personal feelings, balance life, increase tough decisions and locate helpful resources.
"I would highly recommend participation to assure that others are learning to bring balance to their caregiving role,"
said a past Powerful Tools for Caregivers participant in Dallas County, Iowa. Through the program, the participant says she strengthened her critical communication skills to implement in difficult situations and took comfort in sharing personal situations in a confidential environment with other program participants.
"Caregiving takes many forms and can include helping a friend or relative with grocery shopping, living arrangements, transportation and even legal issues,"
said Mickelson.
"If you do one or more of these, you are a caregiver."
Powerful Tools for Caregivers will be held on Thursdays, September 17-October 22 from 6:30 to 8 p.m. at Living Faith Lutheran Church located at 2180 NW 142nd St. in Clive. Registration is $20 per person. To register or for more information contact ISU Extension and Outreach Educator, Lisa Mickelson, at
lmickel@iastate.edu
or (515) 993-4281.
~~~


Strengthening Families Program
Oct. 4th - Nov. 15th
A quick Google search on
"parenting a pre-teen" will return results such as "3 Ways to Get Along" or
"Dealing with Your Teen in 9 Steps." Nine steps?


If only it were that easy. Parents looking to take a more proactive approach to developing a stronger family bond by working together with their youth are encouraged to attend Iowa State University Extension and Outreach's Strengthening Families Program: For Parents and Youth Ages 10-14 (SFP:10-14) beginning on Sunday, October 4.


SFP: 10-14 is a seven-week series which addresses how families can replace "risk" factors with "protective" factors. For parents this means transitioning from demanding behavior, harsh discipline and poor communication of house rules to supportive family involvement and age-appropriate expectations. For youth, risk factors can include aggressive or withdrawn behavior, negative peer influence and poor school performance. This program helps them develop healthy, positive management of emotions, peer resistance skills and empathy toward their caregivers.


"Sometimes parents do not sign up for this program because they think their family is doing fine," says ISU Extension Educator, Lisa Mickelson. "But truly, every family, no matter what their situation is, can benefit by building upon their skill set, gaining new tools and techniques to enhance their family life and reinforce the bond they already have with their youth, especially during these critical adolescent years."


During the first hour of the weekly sessions, parents and youth are divided into separate learning environments. Adults will discuss selecting consequences to fit the behavior of their youth, using loving methods to set limits and how to meet the basic needs of their son or daughter in terms of belonging and independence.

Meanwhile youth will engage in topics of goal setting, risky behaviors which can interfere with goals, peer pressure resistance and understanding their parent's stress and point of view.


In the second hour, families unite and interact through activities to solidify lessons and work toward building more stable relationships through joint problem solving. During this time, families will also learn about one another and explore their household's existing values and strengths while having fun.


"This is the best thing that our family could have done," expressed a past Dallas County participant. "We're going to continue doing family meetings every week that will help us stay in communication with one another, and our goal is to have a sit down dinner at least five nights out of the seven at the table as a family."


SFP:10-14 will take place at the Waukee Elementary School located at 850 6th St. on Sundays, October 4 through November 15 from 5:30-7:30 p.m. with a free meal beginning at 5 p.m.

Free child care for younger children is also provided. The cost to register is $19 per family and can be completed through Waukee Community Education at
http://www.waukeeschools.org/commed
.
Questions about this program can be directed at Mickelson at (515) 993-4281 or
lmickel@iastate.edu.

Dallas County ISU Extension Office

Adel, Iowa 50003

Phone: (515) 993-4281

Fax: (515) 993-1027

2015 NAPA Gold Filter Sale Sept 14th - 19th

September is a great month to maintain your car with the Adel Auto Parts Corporation!

Mark your calendars for the NAPA Gold Filter Sale, September 14th - 19th, 2015. There's never been a better time to get with the Program. The NAPA Filters Program keeps you running and saves you money at every turn.

Complete filter coverage. Reliable delivery. And a preventive maintenance survey. Stop in and talk to owner John Standley and his team to find out more about this great program at Adel's local NAPA store.

Don't forget to check out OUR NEW WEBSITE: www.AdelAutoParts.com for all current specials plus NAPA Know How.




Make Us Your Engine Protection Connection, don't miss this Great opportunity to save! View Flyer.


Adel Auto Parts Corporation
809 Main Street
Adel, Iowa 50003
515-993-3212
Website: www.AdelAutoParts.com

Perry Auto Parts
Perry, Iowa 50220
515-465-4615
Website: www.AdelAutoParts.com

Adel Quilting Presents Check to Adel Library

During the week of August 17th, Adel Quilting & Dry Goods (AQ) presented a check to the Adel Public Library for $1250.

These funds were raised through an orphan block challenge. Quilt Circle of Friends, a club hosted by AQ, donated leftover blocks and unfinished quilt projects (orphan blocks).





Presentation of Check by Adel Quilting & Friends to Adel Library Staff



Other members saw a way to make something new from the orphaned blocks. These items (table runners, bags, quilts both large and small, wall hangings and more) were then sold at the shop.


Adel Quilting and Dry Goods
909 Prairie St.
Adel, Iowa 50003
Phone: (515) 993-1170
Email: adel.quilting@mchsi.com
Website: www.adelquilting.com
Facebook: Adel-Quilting-Dry-Goods-Co

Annual White Eagle Multicultural Pow Wow

A Gathering to Build Understanding

The White Eagle Multicultural Pow Wow seeks to mend the "Sacred Hoop" of life by honoring family, children and community.

The Pow Wow brings families of different races, cultures and countries together to share their heritage through music, dance, food and storytelling.

Dates:
We have changed the dates of the pow wow this year in hopes for more accommodating weather.

The 2015 White Eagle Multicultural Pow Wow will have a continuous program from Friday, September 25th, 6:00 p.m. to 10:00 p.m.; Saturday, September 26th, 10:00 a.m. to 10:00 p.m.; and Sunday, September 27th, 11:00 a.m. to 3:30 p.m.

Location:
Hawkeye Antique Acres Waukee * I-80, exit 117

Free Admission:
$5 Parking Car/Day
$10 Car/Weekend
Camping:
$5 per tent per day
$15 per trailer/electrical per day
White Eagle Bed & Breakfast 2015:
Spend a night with us just as our ancestors would have, and make the best of this fantastic cultural experience
Grand Entries
Friday (9/25/15) - 7:00 p.m.
Saturday (9/26/15) - 1:00 p.m. and 7:00 p.m.
Sunday (9/27/15) - 1:00 p.m.

There will be a giveaway on Sunday afternoon at approximately 3:00 pm.

The giveaway is an important Native American tradition to honor the people that join us in our pow wow, and we would be honored to have everyone that attends the pow wow also attend the giveaway on Sunday afternoon.

For more information visit: WhiteEaglePow-Wow.org

September Penoach Winery Concerts

Penoach Winery last Sunset in the Vineyard concert is on Sept 11, 7-10 pm. Featuring the band El Dorado. Brick Street BBQ will be serving food. No admission charge.

Sept 19th - 8th Annual Apple Festival 10-5 pm. Horse and wagon rides, face painting and kids entertainment, 12+vendors featuring a variety of crafts, food, and produce, including Dallas County Orchard, Picket Fence Creamery.

Food from Brewer Family Farms. Free wine samples. Hot apple wine by the cup. Music by Code Blue, 1-5 pm.

We request a donation of non perishable food items for our local food pantry.

Adel UMC Mission Followup Sept. 3rd - 8th

The Adel United Methodist Church is in the process of collecting items for the Kenwood OK mission we attended in June.

David and Cheryl Baird have decided after coming back from the trip, that they needed to go back and try and address some of the needs the group became aware of.

These are the items they have been gathering to take down. If you care to assist in getting a load together, God Bless you. The following is a letter from the Bairds to the congregation and to all who would like to help:

[Dear Friends},

People from the Church have expressed interest with assisting Cheryl and I gather items to take down to OK and give to the people in Kenwood who lack so many things. This trip is primarily aimed at the children there and the following is a list of items we've been gathering and would gladly accept in order to take a big load down.

Our plan is to leave Thursday Sept. 3rd and return Tuesday Sept. 8th.

1. Clothing for the children. Infant to 8th grade age. Boy and Girl. We're taking a number of cool to cold weather coats and hoodies.

2. Shoes for the same ages, some warmer ones for the colder months.

3. Bedding, sheet sets, blankets, wash clothes, towels.

4. Books. Educational books that can be given to the school or directly to the students to have at home.

5. Bibles. We have found a number at yard sales and in thrift stores and want to make sure any child who doesn't have one can get one. We are also getting Bible story books that could go to the Churches or to the kids.

6. School supplies. The Kenwood school supplies the most basic school supplies as the parents cannot afford them, so we're gathering up the supplies you'd see requested by the schools for the various grades K-8. The school cannot afford to buy books and uses a copy machine to print off lesson plans for all the grades, so if you know of any place that could donate or sell at cost cases of copy paper, that would help the school's budget.

7. Some sporting goods and toys. Not a high priority but still want the kids to be kids.

God Bless, David and Cheryl

If you would like to help out, items can be dropped off at the Church office during hours.

Adel United Methodist Church
115 South Tenth Street
Adel, Iowa 50003
Phone: (515) 993-3791
Website: www.adelumc.org
Facebook: Adel-United-Methodist-Church

Adel Cruise Night September 19th

Come out to downtown Adel on the Square for Adel Cruise Night - Fun Night for the Whole Family!

All historic or late model vehicle including Cars, Motorcycles, Tractors, Trucks, Race Cars are invited to attend.

September 19th * 4:00 pm - 9:00 pm.

The Knights of Columbus will be serving burgers. View the flyer.

For more information contact:
Jim Copeland - (515) 240-9960
Chad Leonard - (515) 202-5468
Steve Greenslade - (515) 360-9262

Quilt Circle of Friends Open House Sept. 26

Monday, Sept. 21st, at 6 pm, Quilt Circle of Friends, a club that meets monthly at Adel Quilting & Dry Goods Co, will host an open house at the Adel Library.

Featured speaker for the evening is designer, Kelly Mueller from The Wooden Bear Designs.

She will demonstrate printing fun designs on fabric and will also talk about her new book.

Refreshments will be served. There is no fee for this evening.
Adel Quilting and Dry Goods
909 Prairie St. * Adel, Iowa 50003
Phone: (515) 993-1170
Email: adel.quilting@mchsi.com
Website: www.adelquilting.com
Facebook: Adel-Quilting-Dry-Goods-Co

John's Baby Steps 5K/1Mile Race Sign-Up

We are excited to host the 6th Annual John's Baby Steps 5K & 1 Mile Run/Walk on Saturday, October 3rd at Kinnick-Feller Park in Adel!

This chip timed race & memory walk starts with remembering our angel babies and is concluded with an awards presenting of age & gender categories & Kids Fun Run.

There will also be face painting, door prizes & treats! John's Baby Steps will start at 8:00 a.m. with remembering some of our angels, including our honorary angels:

Jaxton Daniel Plathe
Peyton Rae Wright
John's Baby Steps is about family and remembering the angels watching over us...and to raise money to execute the charity's mission: helping families to prevent & cope with infant and young child loss. This includes providing families with keepsakes & putting defibrillators in our local schools.

Early Registration: $25.00 by September 13, 2014 (includes t-shirt)
After Sept 13th: $25.00 (t-shirts while last)
Day of Event registration: 7:00-8:00 am
Ages 12 & under = Free admission
Register Online

We hope to see you early Saturday, October 3rd! Thank you for supporting John's Charity & all the angel families who join us! View 5K Flyer

If you have any questions please feel free to contact us via e-mail or 515/314-9171.

John D. Gomke Charity
PO Box 613
De Soto, Iowa 50069
Phone: (515) 314-9171
Website: johndgomkecharity.org

Adel HealthMart - Your Local First Stop!

Our Adel HealthMart pharmacy specializes in serving our community with fast, friendly, professional service and the highest-quality health products.

You'll always work with somebody at our pharmacy who greets you by name, and our pharmacists take the time to counsel you and answer your questions. Visit us for all your healthcare needs!

We are enjoying our new look! Thanks to our understanding customers during construction.

Be sure to "like" us! Facebook!


Hours:
Monday-Friday 8:00 a.m. - 6:00 p.m.
Saturday 8:00 a.m. - 3:00 p.m.
Sunday: Closed

Adel Health Mart
Phone: 515-993-3644
Fax :515-993-4714
After hours Emergency: 515-333-2959
Email: jane@adelhealthmart.com
Website: www.adelhealthmart.com
Facebook: www.facebook.com/adelhealthmart

Around Town
Free Kids Clothes Closet
The closet is open on the first and third Saturday of each month from 9:00 - 11:00 a.m. at the Adel First Christian Church Find clothes for infants to...
Continue reading
Adel Masons 2nd Sunday Breakfast
The Adel Masons Breakfast is held on the Second Sunday of the month from 7 a.m. - 1 p.m. They feature omelets to order, biscuits and...
Continue reading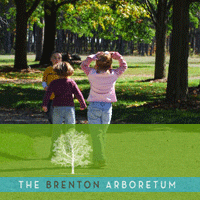 Brenton Arboretum Nature Club Sept. 11th
During Nature Club, your children can learn, explore and connect with the natural world through active lessons around the arboretum...
Continue reading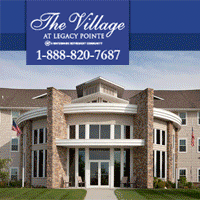 Dancing with the Stars Ahem, Staff
Many residents at The Village at Legacy Pointe retirement community are long-time fans of the television show Dancing with the Stars and this...
Continue reading
You're Invited to Cowboy Church at Adel UMC Sept 13th
You're Invited to Cowboy Church at the Adel United Methodist Church. The character of our worship on the 13th of September will try to honor Gospel and...
Continue reading
Yoga in Adel - Wednesday's Sept. 16th - Oct. 21st

A new series of 6 yoga classes begins September 16th. Class meets on Wednesday evenings from 5:45 to 6:45 pm at the Raccoon Bank Community House... Continue Reading

2015 Open Sew at the Adel Public Library

Join Jacque Johnson, owner of Adel Quilting & Dry Goods Co., the 2nd Thursday and Friday of each month at the Adel Public Library for Open Sew!... Continue reading


Alzheimer's Support Group - 2nd. Thursdays

Join The Village at Legacy Pointe of Waukee for an Alzheimer's Support Group for family members and loved ones of those battling Alzheimer's and other ... Continue reading


New Director of Adel Partners Chamber of Commerce

Deb Bengtson is the new Director of the Adel Partners Chamber of Commerce. She has Chamber background with the Windsor Heights Chamber and the... Continue reading


Quilts and the Civil War June through October

This unique program about Civil War quilts is six sessions over a six month season. For a $50 materials fee, participants will get two quilt block patterns... Continue reading

Adel Historical Museum Open for 2015

The Adel Historical Museum is now open on Saturdays through September from noon to 4:00 p.m. Explore eight history filled rooms of Adel... Continue reading

Wednesday Night Community Suppers

Everyone is invited to join the Adel United Methodist Church on Wednesdays for a Community meal. Wednesday Evening Meals
Service is from 5:30 - 7:00 p.m... Continue reading

Check out the full list of events on the
- - - - - - - - - - - - - - - - - - - - - - - - - - - - - - - - - - - - - - - - - - - - -

- - - - - - - - - - - - - - - - - - - - - - - - - - - - - - - - - - - - - - - - - - - - -

Well, that wraps it up for the

DiscoverAdel.Com

newsletter this month!

We hope that you've enjoyed this issue and will share it with your friends.

We always appreciate any comments or article suggestions. Please email us at

info@DiscoverAdel.com

.




Sincerely,


Chris Brocka
G.Rafics Inc.



DiscoverAdel.com is proudly produced by G.Rafics Inc.
ADM School District Elections Sept. 8th

NFL Punt Pass and Kick Competition - Sept 20

City of Adel - Honor the Call to Serve

Mayor Peters Discusses the City of Adel