Dear Friend of Adel,

Welcome to June in Adel. Summer is officially here and the downtown Facade project is wrapping up, and is it looking good! You're going to want to stop by just to see the renovations, and while you're here, there is plenty to do.

Terry is back. Last month I promised that we'd run another "unique" Terry article in June. I had no idea how unique it would be. As always, I caution taking Terry with a grain of salt, I prefer to add a slice of lemon.

So grab a cup of coffee, there's a lot to cover this month and we look forward to seeing you in Adel.



Chris

Kim Layland -

Real Estate Broker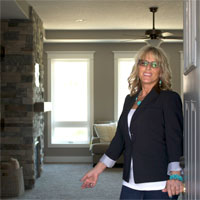 Kim Layland, Real Estate Broker

This month, DiscoverAdel.com would like to introduce you to Real Estate Broker, Kim Layland.

A real estate broker is the mediator between those who wish to buy and sell property. She is currently involved with selling homes in the new Bailey's Grove housing development in Adel.

For the past 15 years Kim has been involved in the real estate business, becoming a licensed Realtor in 2002, and licensed Broker in 2007.

Kim holds several certifications and designations she uses to help her client's achieve the goals of buying and selling their property.

Kim's office is located in her DeSoto home and her RE/MAX Precision office in the metro, though you might say her office is within the properties she negotiates. These include the listing and selling of all facets of real estate such as new construction, existing homes, farms, land, and acreages. Kim is a county girl at heart who enjoys horses, spending time with her family, camping, trail riding, fishing, and partaking in horse competitions.
"The Bailey's Grove development is the latest- and greatest- development in Adel that offers a variety of well constructed homes of various prices and sites. We also offer custom homes to suit a person or family's lifestyle."
"There are currently three plats underway in Bailey's Grove. Plat 3 just off Highway 169 offers 46 home-sites and is basically sold out! Plat 5 is the closest to the water park and offers a total of 35 home-sites, which have sold quickly with remaining lots still available. Plat 4 is the newest edition and offers walkout, daylight, and flat lots. There are 48 sites including treed and cul de-sac options. There is still time to think about owning or building your new home in Adel."
It is important to remember that this influx of new housing also brings about change within the existing housing market. Adel has always been known for its wide variety of classic homes spanning building periods across the century. This eclectic blend of architecture and aesthetics contributes to the small town feel. With the new housing developments offering current residents affordable options to build homes, this opens the door for new owners to call these historic homes their own.
Kim's ideal client is a serious buyer or seller who has an idea of what their end goal is.

"I like it when I can get personal with the room a professional aspect and learn their lifestyle. This helps me to determine how they will use their home and therefore helps me find the proper square footage or style for entertaining; the perfect yard for kids or gardener; the serious cook a gourmet kitchen; or the peace and quiet of country living."

Kim states that Adel has quickly become her home as well. "Adel is a friendly, growing community with a lot to offer. It is where I go to shop, eat, and play in the parks with my grandson. It is just far enough from the metro to offer a small town feeling with large town amenities. With easy access to the metro, great schools, community involvement and the beautifully restored town square, not to mention the current tax incentives, what more could you ask for! You can get your tires changed, go to the vet with your pet, stop by and get your mail or a driver's license all within a short distance and in little time. I look forward to becoming even more acquainted and ingrained in the Adel community."

Kim Layland Real Estate
Phone: 515-669-4999
Email: Kim@Kimlayland.com
Facebook: facebook.com/KimLaylandRealtor

LSB Insurance Offers You Freedom of Choice

Lori and Josh with LSB Insurance are your local Trusted Choice - Independent Insurance Agents.


Providing unbiased and unparalleled service from quote through claims.


Unlike other insurance agents, they have the freedom to competitively shop multiple insurance carriers and put together a plan that can save you money.


Exercise your Freedom to Choose today - Call Lori or Josh to discuss your Auto, Home, Life, and Business insurance needs.


LSB Insurance

805 Main St # 3

Office: 515-993-5663

Lori Brocka - AVP LSB Insurance Sr. Account Manager

Joshua Heisterkamp - AVP LSB Insurance Agent


"Protection You Can Bank On"

Daisy Nails & Spa Ribbon Cutting June 2nd

Daisy Nails & Spa in Adel, is holding a Ribbon Cutting & Open House, Tuesday, June 2nd at 4:00 pm.

Daisy Nail & Spa offers professional manicures, pedicures, and nail care. Please come out and help welcome them to Adel.

Hours: Mon - Fri: 10 - 7 pm, Sat: 10- 5 pm, and Sun: 12 - 5 pm.

Daisy Nails & Spa
628 Nile Kinnick Dr. S. Ste 4. * Adel, Ia 50003
Phone: (515) 993-4020
Facebook: daisynailsspaadel

John D. Gomke Charity Golf Classic June 13th

Join us to remember and celebrate Angel Babies on Saturday, June 13th, 2015 for the 6th Annual John D Gomke Charity Golf Classic at beautiful Lake Panorama National Golf Resort and Conference Center

There will be two tee off times, 7:00 am or 1:30 pm; with two Flights in each session (awarding 1st, 2nd and 3rd in each flight).

$75/golfer or $280/4-some. Registration fee includes: 18-holes, cart, golf towel, $10 Gift Card to Golf Galaxy, lunch from 34's Sports Grill and prizes.
Silent Auction Items that could be yours! (10:00 - 5:00):
Online Registration: John's Charity Golf Classic
Check out these Silent Auction Items that could be yours! (10:00 - 5:00):
"Doggie Basket" ($100 Value) donated by Adel Animal Hospital
Adel Anytime Fitness Membership donated by Adel Anytime Fitness
$30 Gift Certificate to Earl May donated by Waukee Earl May
Golden Car Detail Package at European Motors ($224.95 Value) donated by European Motors
Case of Snappy Popcorn donated by Len & Bonnie Snyder
20 I-Cubs Skybox Tickets at Principal Park for the game on August 9th at 1:00 PM (two groups of 10) donate by Wells Fargo Bank
14 Iowa Barnstormers Suite Tickets at Wells Fargo Arena on June 20th at 7:00PM donated by Wells Fargo Bank
ISU Autographed Football signed by Coach Rhoades donated by Brett Smith & Abby Snyder
Certificate for Personalized Iowa autographed Football (football included) donated by Brett Smith & Abby Snyder
Certificate for Personalized Iowa autographed Basketball (basketball included) donated by Brett Smith & Abby Snyder
4 I-Cubs tickets, Section 6, Row 11, Seats 2-5 donated by Star Equipment
Online Registration: John's Charity Golf Classic .
Jessica & Steve Gomke and Committee
"John D Gomke Charity works to help prevent and cope with small child and infant loss one baby step at a time..."
John D. Gomke Charity Inc.
P.O. Box 613
DeSoto, IA 50069
Website: www.johndgomkecharity.org
ISU Extension and Outreach News & Events

Farmland Owners Workshop
June 12th
With a El Niño favoring a good crop yield this fall and land values dipping around the state, crop revenues could vary in 2015.
In response to this possible variation, Iowa State University Extension and Outreach in Polk County is hosting a f
armland owners workshop
on Friday,
June 12
open to residents in Dallas County.
Participants will hear from ISU Extension and Outreach farm management specialists, conversation specialists and attorneys who will discuss how to determine fair cash rent, the 2015 crop outlook, conservation and nutrient management plus legal issues for land owners.
The meeting begins at
9 a.m
. with doors opening at
8:30 a.m
. at the Polk County Extension office located at 1625 Adventureland Dr., Suite A, in Altoona. The workshop will last until
3 p.m
.
The
fee
per individual is
$35
or
$50
per couple, payable at the door, and includes a catered lunch.
Pre-registration is required by June 9
by contacting the Polk County Extension office at (515) 957-5760 or
nancyike@iastate.edu
.
~~~


State 4-H "...And My World" Camp June 21st - 25thState 4-H "...And My World" Camp
, held Sunday,
June 21st -Thursday June 25th
at the 4-H Camping Center near Madrid.
Registration Deadline is June 1st.
Choose a specialized educational track to learn about other cultures, develop nutritional knowledge and culinary skills or strengthen your leadership skills.
$350 for 4-H members and $380 for non-members. More information and registration forms available at
www.extension.iastate.edu/4h/camping
.
Join 4-H Today!
Contact ISU Extension and Outreach County Youth Coordinator Aleta Cochran at
aleta@iastate.edu
or visit our website at
www.extension.iastate.edu/dallas/page/join-4-h
to learn more about why you should join Iowa's largest (and best!) youth development program for k-12 grade.
~~~


Rockets Away June 24th & 25th
Wednesday, J
une 24th
and Thursday,
June 25th
from
9 a.m.
to
12 p.m
. at the Waukee Centennial Park Shelter. Registration deadline is June 17th.
Blast off toward an action-packed adventure in math, engineering, aerospace, and physics with this study of rocketry science.
Activities in motion, gravity and aerodynamics send interest soaring and lead up to the ultimate thrill - building and launching a two-liter pop bottle rocket. (Note: bring two-liter pop bottle).
Fee
of $40.00
Register online
at
www.waukee.org
.
~~~


Cooking Up Science: Cookie Factory June 29th & 30th
Monday,
June 29th
and Tuesday,
June 30th
from
9 a.m
to
12 p.m
. at the Waukee Community Center.
Registration deadline is June 22th.
Become a scientist as you enter the Cookie Factory.
Use various baking methods and see how every ingredient, temperature and type of baking sheet serves a purpose and how changing one of these factors produces multiple outcomes for the cookie.
Fee
of $50.00
Register
online at
www.waukee.org
.
Dallas County ISU Extension Office

Adel, Iowa 50003

Phone: (515) 993-4281

Fax: (515) 993-1027

June Sunset in the Vineyard Concerts

Enjoy June with a trip to Adel's Penoach Vineyard | Winery | Nursery to sample some great wines and to enjoy to some great music.

It's a perfect way to wrap up a week before starting the weekend.



June 12, Chad Elliott, 7-10 pm

June 26, Abby Normal 7-10 pm

All concerts are free and kid friendly.

Food will be available, or bring your own.

Have your Penoach Winearita blended for you to enjoy at the concert.

Penoach Winery
26759 N Avenue
Adel, Iowa 50003
Phone: (515) 993-4374
Website: www.penoach.com
Facebook: Penoach-Vineyard-Winery
Brick Street Barbecue Time

With Summer upon us it's time for some tasty smothered Baby Back Ribs from Brick Street Barbecue. Order Today!

Call Merle from Brick Street Barbecue at (515) 250-1687. His technique results in the most tender, flavorful and delicious BBQ dining experience you'll find.

Brick Street Barbecue
29048 Prospect Ave
Adel, Iowa 50003
Phone: (515) 993-3049
Email: Merle@BickStBBQ.com
Website: www.BrickStBBQ.com

River Valley Junior Clinics

River Valley Golf Course hosts a Junior Clinic twice during the summer.

The clinics are designed for kids between the ages of 8 - 14 years old, and are focused around the fundamentals of the game.

Each lesson begins at our practice facility where basic mechanics can be worked on.

The kids will then spend time out on the course putting to use the new lessons they learn.



Our clinics provide quality instruction for golfers of all levels. Each day of the clinic, the participants will receive refreshments during their lessons.


To help ensure a good learning environment, we limit each clinic to 30 participants on a first come basis. Prepayment is required to guarantee placement in the session and is only $60 per junior and $55 for any additional participants in the same family.

Junior Clinics

June Session: June 15-18, 2015 * 9 am - 11:30 am
July Session: July 6-9, 2015 * 9 am - 11:30 am
Download a sign-up sheet or please feel free to give us a call at the clubhouse to sign-up today!


Thanks,
Curt Wahlert
General Manager

River Valley Golf Course
22927 Valley View Trl
Adel, Iowa 50003
Clubhouse:(515)993-4029
Mobile:(515)978-8290
Website: www.rivervalleygolf.com

Outdoor Quilt Show and Sale June 20th

Little Sister's Outdoor Quilt Show is Saturday, June 20th from 10 am to 4 pm at Adel Quilting & Dry Goods Co, 909 Prairie Street.

Contact the shop to enter your finished quilt at 515-993-1170.

Hand made items will be for sale with proceeds donated to Adel Library.

This year the event will also include a quilt block challenge benefit for Dallas Co. 4-H.


Adel Quilting and Dry Goods
909 Prairie St.
Adel, Iowa 50003
Phone: (515) 993-1170
Email: adel.quilting@mchsi.com
Website: www.adelquilting.com

Father's Day June 21st - Memories of Dad

L-R; Shaving cup and brush, safety razor, Old Spice, electric razor.


June 21st is Father's Day this year. A time to honor and a time to reflect. We all have different memories of our dads.

Mine is getting up at 5 am to "shave" with my Dad. I was four and I'd stand on a chair next to him with my own plastic kids razor and soap for shaving cream and imitate each step of his daily routine.

Dad was a safety razor guy and had the fancy model. It had numbers on a wheel at the base where you could adjust how much blade stuck out. He also used Barbasol in a can and cover his lower face with the shaving cream. He'd rinse the razor after each stroke and flip it to the other side before doing the next spot. He'd make faces in the mirror trying to get the best surface for each pass.

When finished he'd rinse with cold water, towel off, shake his face and go brrr! This was followed by a splash of Old Spice, which he'd pat on my face after doing his.

My grandfather would steam his face with a wet washcloth, shave, and use aftershave (Old Spice of course), lotion and finish with a dusting of powder. In the afternoon he'd do a quick once over with an electric razor.

My uncle used shaving soap in a cup that he would bring to a froth with a brush that he would apply to his face.

The men that inspired me have all passed on, but I still use my uncle's shaving cup, a safety razor from my brother, and in a hurry, Grand Dad's electric razor. The Old Spice is a given, a tradition that I never thought about.

Last week as one of my grandson's was watching me shave. I had to open a new box of Old Spice. On the side of the box was written "If your Grandfather hadn't worn it you wouldn't exist."

Thanks Dad!

2015 BACooN RIDE Too "A 2nd Helpin' June 20

The 2015 BACooN RIDE Too will once again visit the brick streets of Adel, June 20th.

Combining a love for Bacon and riding, cyclist will travel through Waukee, Ortonville, Adel, Redfield, Linden, Panora, Yale, Herndon, Jamaica, Dawson, Perry, Minburn and Dallas Center.

Adel stops are the Rendezvous Lounge and Al Dente Toffee from 7:00-11:00 a.m. Al Dente Toffee will feature their BACON Cinnamon Roll.

More information at the BACooNRIDE website.

Doc's Hunt Club's 2015 Summer Clay Shoots

Doc's Summer Scene
Doc's Hunt Club has already started getting ready for next season. We have burned half the property, are removing willows, and are planting sorghum strips to expand our fields and enhance our cover!

Summer Clay Shoots
Doc's has clay shooting available all summer!

If you haven't tried our clay pigeon shooting experience you need to check it out! Clay shooting is available by appointment only.

Thank-you. - Aaron

If you have any questions about summer at Doc's Hunt Club call at 515-993-3711 or e-mail at aaron@docshuntclub.com. Be sure to stay updated on all Doc's news, follow us at www.facebook.com/docshuntclub.

Doc's Hunt Club
29475 Prospect Circle
Adel, Iowa 50003
Phone: 1-800-993-3711
E-Mail: docshuntclub@aol.com
Website: www.docshuntclub.com
Facebook: www.facebook.com/docshuntclub

Adel Sweet Corn Princess Contest August 7th

Registration is underway for the 2nd Annual Sweet Corn Princess Contest to be held as part of Adel's Annual Sweet Corn Festival.

The event begins at 6:00 p.m. on Friday, August 7th, 2015 at the Adel Community Stage and is open to ADM girls who will be in 2nd, 3rd, or 4th grade at the start of the 2015-16 school year.

The 2015 Sweet Corn Princess and three runners-up will be selected by Random Drawing. All contestants are encouraged to ride on the Sweet Corn Princess Float during the parade on Saturday, August 8th.

To enter, please fill out the registration form and return it to Adel City Hall at 301 South 10th St, no later than 4 pm on July 17, 2015.

Registration forms and more information are available on the Chamber website at www.adelpartners.org and at City Hall.

Questions may be directed to Adel Partners Chamber of Commerce, (515) 993-5472, chamber@adelpartners.org or the Corn Princess committee, AdelCornPrincess@Gmail.com.


Adel Sweet Corn Fest Float 2014
Adel Sweet Corn Fest Princess Court 2014


More information can be found at the Adel Partners Website.


Adel Partners Chamber of Commerce
301 S. 10th St.
PO Box 73
Adel, Iowa 50003
Phone: (515) 993-5472
Website: www.adelpartners.org
Email: chamber@adelpartners.org
Facebook: AdelPartnersChamberOfCommerce

Adel HealthMart Summer Sandals & New Look

Adel HealthMart has a fun way to enjoy summer while protecting your feet.

With summer around the corner, flip flops are a popular shoe choice. While they might be fun and fashionable, they can cause significant foot pain.

Dr. Comfort has a comfortable line of ortho sandals that support the arch. Come see them today!

We are enjoying our new look! Thanks to our understanding customers during construction.

Pictures by Adel Partners Chamber of Commerce


Be sure to "like" us! Facebook!


Hours:
Monday-Friday 8:00 a.m. - 6:00 p.m.
Saturday 8:00 a.m. - 3:00 p.m.
Sunday: Closed

Adel Health Mart
Phone: 515-993-3644
Fax :515-993-4714
After hours Emergency: 515-333-2959
Email: jane@adelhealthmart.com
Website: www.adelhealthmart.com
Facebook: www.facebook.com/adelhealthmart

Around Town
2015 "Little Sluggers" Sign up Underway
It's time to sign up for "Little Sluggers", a pre T-ball program for 3 and 4 year olds designed to give kids a feel for the game of baseball and softball...
Continue reading
Dallas County Fair Grounds 2015 Figure 8 Race Schedule

Who's ready for Race Season? Come out to the Dallas County Fair Grounds for the 2015 Season of Figure 8 Racing. Races are held on the...
Continue reading
Family Fishing Fun at Glissman Conservation June 7th

This is your chance to drive through a normally locked gate and visit one of Dallas County Conservation's hidden gems! With open spaces, a fishing...
Continue reading
Adel Masons 2nd Sunday Breakfast
The Adel Masons Breakfast is held on the Second Sunday of the month from 7 a.m. - 1 p.m. They feature omelets to order, biscuits and...
Continue reading
First Christian Church C.I.A. Youth Program Wednesdays
The Adel First Christian Church is hosting a new youth program called, C.I.A. (Christians In Action). Join us every Wednesday from...
Continue reading
Free Kids Clothes Closet
Stop by the Kids Clothes Closet in Adel on the first and third Saturday of each month from 9-11:00 a.m. Find clothes for infants to...
Continue reading
ISU Ext. to Offer 3 Babysitting Courses this June
Iowa State University Extension and Outreach in Dallas County is ready for the return of a popular summer youth program - Babysitting Clinic...
Continue reading
Crisis Intervention & Advocacy Garage Sale June 18 - 20
Crisis Intervention & Advocacy Center's 4th Annual Garage & Bake Sale at the Dallas County Fairgrounds. They rely upon generous...
Continue reading
2015 Adel Partners Free Friday Entertainment Series
Adel Partners Chamber of Commerce Announces 2015 Free Friday Series. The Adel Partners Chamber of Commerce is excited to announce the...
Continue reading
Open Sew Friday at the Adel Public Library
Join Jacque Johnson, owner of Adel Quilting & Dry Goods Co., the 2nd Friday of each month at the Adel Public Library for Open Sew Friday! Participants may join...
Continue reading
Alzheimer's Support Group - 2nd. Thursdays

Join The Village at Legacy Pointe of Waukee for an Alzheimer's Support Group for family members and loved ones of those battling Alzheimer's and other ... Continue reading


2015 Red Cross Babysitting Certification Classes

Receive your Babysitting Certificate and become a Certified Sitter. Adel Park and Rec, and the American Red Cross are offering the certification class... Continue reading

Quilts and the Civil War June through October

This unique program about Civil War quilts is six sessions over a six month season. For a $50 materials fee, participants will get two quilt block patterns... Continue reading

Help Support Adel Methodist Church on Service Trip

We are so excited to be heading to Booneville, Arkansas on a mission trip designed for 5th grade through adults. We are planning for June 21 - 28, 2015... Continue reading

2015 Iowa Cubs Day Trip - June 24th

Join Adel Parks & Rec. for a trip to watch the Iowa Cubs vs. Omaha on Monday, June 24th. We will leave Adel City Hall at 10:30 am and... Continue reading

Check out the full list of events on the
- - - - - - - - - - - - - - - - - - - - - - - - - - - - - - - - - - - - - - - - - - - - -

- - - - - - - - - - - - - - - - - - - - - - - - - - - - - - - - - - - - - - - - - - - - -

Well, that wraps it up for the

DiscoverAdel.Com

newsletter this month!

We hope that you've enjoyed this issue and will share it with your friends.

We always appreciate any comments or article suggestions. Please email us at

info@DiscoverAdel.com

.




Sincerely,


Chris Brocka
G.Rafics Inc.



DiscoverAdel.com is proudly produced by G.Rafics Inc.
Terry Traveller -
This Day in History

Vacation Bible School in Adel this June

ADM Booster Club Golf Tournament, June 5th

City of Adel - Honor the Call to Serve Deadline June 3rd