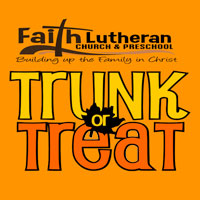 Courtesy of Adel Faith Lutheran Church:
There will be a "Trunk or Treat" held at Faith Lutheran Church on Saturday, October 29th from 5:30-7:00 p.m.
Please stop by for "one stop treats! A safe, fun Halloween Alternative for Families
Dress up in fun costumes. Get lots of Candy. Wear your costume. 
Invite your Friends.
Faith Lutheran Church & Preschool LCMS
602 S 14th St.
Adel, Iowa 50003
Phone: 515-993-3848
Website: www.FaithAdel.com
Facebook: www.facebook.com/faithadelia?fref=photo