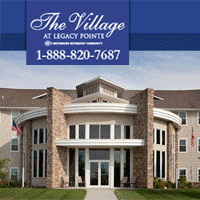 Courtesy of Watermark Communities/VillageLegacyPointe:
What makes a marriage last? Three couples at The Village at Legacy Pointe share their insights based on decades of experience.
Jerry and Judi Bowlsby were hunting for night crawlers in Greenwood Park when Jerry proposed.
The couple met in February, 1964 and were married in June of that year. Four months may seem quick to some, but their marriage is going strong after 52 years.
"Every night, tell her you love her and give her a kiss good night," is the advice Jerry gives for making love last.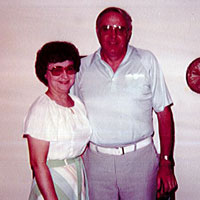 Merlin and Darlene Peter dated for four years before Darlene asked Merlin to marry her. "After four years, we were too lazy to look for anyone else," said Darlene.
The couple's sense of humor is apparent, which may have played an important role in their 61-year marriage.
But if you ask Darlene, the key is to let your wife win the arguments, then do as you please. That wasn't the only advice she shared, "You can marry more money in five minutes than you can make in a lifetime."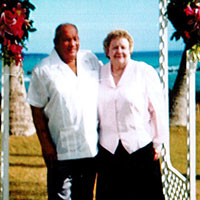 Palmer Hansen seized a romantic moment when he proposed to his wife of 62 years Doris "Bonnie" Hansen.
The couple had just attended a dance at the Starlight Ballroom on October 31, 1954.
Perhaps it's that kind of thoughtfulness that has led to such success.
"Always be kind and helpful to one another," suggests Bonnie. "End each day with a happy thought."
All are welcome to visit The Village at Legacy Pointe, 1650 SE Holiday Crest Circle, in Waukee to see more love stories featured on their sweetheart board in the Town Center by the Front Desk.
For more information contact The Village at Legacy Pointe at 515-987-4100 or visit www.watermarkcommunities.com/VillageLegacyPointe.
Hanser & Associates (for Watermark Retirement Communities)
Katelin Brown
Phone: 515-224-1086
The Village at Legacy Pointe Retirement Community of Waukee
The Village at Legacy Pointe
Phone: 515-987-4100