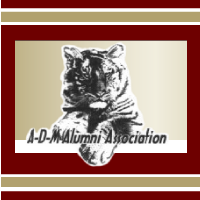 Courtesy of ADM Alumni Association
The ADM High School Athletic selection committee announces the 2016 Hall of Fame Inductees.
The 2016 inductees:
Tom Fuller – Class of 1978
Lee Norman – Class of 1970
Mike Steele – Teacher/Coach
Jerry Torgerson – Class of 1953
The ADM Alumni Association would like to congratulate these inductees & thank those that took the time to nominate them.
The inductees will be honored at the 19th Annual ADM Alumni's All Class Reunion, August 11th, 2016 in the ADM High School Auditorium in Adel.
There will be a reception from 4:00 p.m. to 9:00 p.m. in the 7-8 Commons Area. The ADM Athletic Hall of Fame Ceremony starts at 7:00 p.m.
Congratulations to the 2016 ADM Athletic Hall of Fame Inductees!
ADM Alumni Association
P.O. Box 122
Adel, Iowa 50003
Website: www.admalumni.com