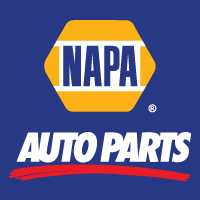 Happy April! It's great to see the grass and sunshine! Like many people, this last winter was very hard on my car.
My car is one of a kind. Most mechanics have never worked on my particular model, making simple repairs not so simple.
I like to make the repairs myself when I can, which can also be problematic. It's hard to find the right parts, let alone a store that has them in stock.
Recently the thermostat went out on my car so I stopped by Adel Auto Parts – NAPA, and talked to John, the owner. Not only did they have the part in stock, John gave me pointers on what to expect when replacing it myself!
The award winning store, located on the Square in Adel, reminds me of the kind of place my grandfather would have trusted his classic cars with. They have a knowledgeable staff with a huge database of parts and information. The employees want to get you back on the road, with your problem solved.
My car is running again, thanks to another happy visit to Adel Auto Parts.
Keep them in mind for your next auto part!
– Terry
Adel Auto Parts, NAPA
809 Main St.
Adel, Iowa 50003
Phone: (515) 993-3212
Cell: (515) 979-5976
Website: adelautoparts.com