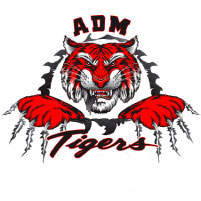 Adel will hold a send off rally at the downtown square for the ADM Tigers as they take their first trip to the UNI Dome in Cedar Falls.
Come support the Adel DeSoto Minburn Football Team at 1:00 p.m. Monday, November 14th.
The Tigers play Union of LaPorte City 10-2.
Monday, Nov 14, 2011
Time 7:30 .pm.
UNI Stadium, Cedar Falls, Iowa
Download driving directions and get the School Information here.
Once a Tiger, always a Tiger!
ADM School District
801 Nile Kinnick Dr S
Adel, Iowa 50003
Phone: (515) 993-4283
Website: www.adel.k12.ia.us