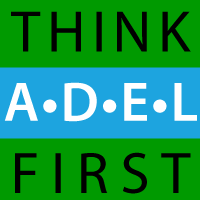 Courtesy of the Raccoon River Valley Trail Association
Does your business want to take advantage of the 125,000 annual Raccoon River Valley Trail tourists?
Then participate in the Raccoon River Valley Trail Association Dinner and Auction!
RRVTA Board members are now seeking donations for the live and silent auctions held during the banquet.
This is a great opportunity to show this prime group of tourists what Adel has to offer. In previous intereviews with the RRVT we have learned that we don't have to give cyclists a reason to ride, we just have to give them a reason to stop in Adel!
Contact Allan Sieck, RRVTA Board member by phone at (515) 436-7450, or via e-mail at hensbob@gmail.com, to find out more about this great opportunity!
Raccoon River Valley Trail Association
402 Main Street – Suite 1
Cooper, Iowa 50009
Phone: (515) 386-5488
Website: www.raccoonrivervalleytrail.org