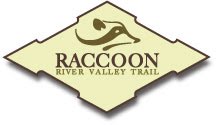 Courtesy of the Raccoon River Valley Trail Association:
Ribbon-cutting ceremony Saturday morning, October 6th, 9 a.m. will officially open the fantastic new Waukee trailhead on the Raccoon River Valley Trail.
It's going to be one of the finest trailheads you can find on any trail, anywhere, with comfortable amenities, extensive landscaping, fun design and ample parking. Come celebrate at the ceremony! Read full RRVT article here.
The scenic Raccoon River Valley Trail passes through Adel as it follows the original train railway. Enjoy the scenic views as it winds through the beautiful Iowa landscape.
Raccoon River Valley Trail Association
402 Main Street – Suite 1
Cooper, Iowa 50059
Phone: (515) 386-5488
Website: www.raccoonrivervalleytrail.org