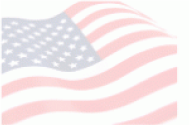 The "Remembering Our Fallen" photo exhibit created by Evonne and Bill Williams will be making a stop in Adel, Iowa.
The exhibit, owned by Strategic Air & Space Museum, includes the photos of The Fallen from Nebraska and western Iowa traveling a week at a time to 44 communities through November, 2011.
When the exhibit was unveiled last November, over 325 family members attended the event, some driving nine hours one way, to see loved ones honored and remembered. You can see the video of families viewing the exhibit on the Photos & Testimonals page at www.rememberingourfallen.org.
Visit the ADM High School on Sunday, May 1st at 1:30 p.m. to see the exhibit and hear guest speaker Congressman Tom Latham.
The exhibit will then travel around Iowa displaying photos of midwest soldiers who have given their life in the line of duty. Learn more about the Adel event here!