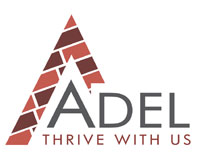 Courtesy of City of Adel:
A public workshop on updating the City's Future Land Use Plan will be held Thursday, September 24th from 6:30 p.m. to 8:30 p.m. in the Adel Public Library Community Room.
Please consider attending and providing input on the City's future land use planning.
More information will be available at Adel City Hall and online at www.adeliowa.org. 
Adel City Hall
301 S. 10th Street
Adel, Iowa 50003
Phone: (515) 993-4525
Website: www.adeliowa.org
Facebook: facebook.com/CityofAdelIowa