[nggallery id=29]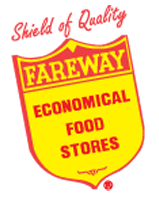 Folks from Adel, Earlham, Redfield, Desoto and Minburn turned out in full force to welcome Fareway to Adel Wednesday.
The parking lot was full by 9:30 a.m. for the ribbon cutting ceremony. Customers were already lining up outside to start shopping when the store opened at 10:00 a.m.
There is a  definite "Wow!" factor to the new store. From the spacious layout, fully stocked meat department, to the professional and friendly staff.
The store's five checkout lanes ran nonstop through out the day as the checkers cheerfully greeted each customer. The sackers worked as a well practiced drill team as they delivered the groceries to each customers vehicle.
Be sure to stop out to the new store and get your "Wow."
– Terry Traveler
Fareway
804 Nile Kinnick Dr S.
Adel, Iowa 50003