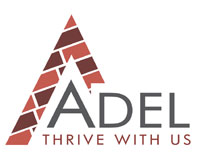 Courtesy of City of Adel:
The new Cemetery entrance sign is up!
Thank you to Kip Overton and his City crew with special thanks to Doug Cook for his skill and hard work on repairing the sign!
Oakdale Pride paid for the materials, sandblasting, powder-coating and the new lettering. It was a great collaboration between the City and citizens.
What's next?! Learn about the other projects and how to donate on our website: http://AdelOakdalePride.weebly.com. Or stop down at City Hall and make your donation directly. 100% of all donations will be directed to the cemetery revitalization project and donations are tax deductible.
Your interest, support, and involvement in this  worthwhile project is greatly appreciated!
Adel City Hall
301 S. 10th Street
Adel, Iowa 50003
Phone: (515) 993-4525
Website: www.adeliowa.org
Facebook: facebook.com/CityofAdelIowa