Dear Friend of Adel,

As a kid I remember burning leaves in October. Everyone in my Grandfather's town would rake all day and line up the piles on the edge of their property. Then at dusk, one by one they'd light the piles.

Hotdogs, marshmallows, ice cold glass bottles of Coke would appear and we'd have a cookout as the leaves crackled and burned. As the last embers died down we'd lay on our backs and look up at the stars that seemed to have exploded in the night sky. I'd drift off hearing my folks softly talking.

Today, leaves are composted or hauled away and we don't picnic like we did as kids, but Adel still offers many ways to enjoy October as a family. We invite you take advantage of those events to create special memories of your won.

Terry is back and although it is true, it definitely has a Terry perspective to it. In fact it's such a forgotten bit of history the legal team and I had to look it up. So prepare for a bit of history, Terry style.

So grab a cup of coffee, there's a lot to cover this month and we look forward to seeing you in Adel.



Chris

Modville - Home of The Porch Junkies

This month we spoke with Amy Keiderling, owner of Modville - home of the Porch Junkies; a vintage furniture store in Adel, Iowa.
When you first enter Modville you are surprised by the size of the 6,000+ square foot showroom and the vast collection of retro, vintage and mid-century modern furniture and accents all in one place.

Mid-century modern design is an aesthetic that spans the middle of the 20th century. If it looks like a prop from the TV show Mad Men, it would find itself among friends in Modville.
The large collection of furniture, accent pieces, lamps, and occasional dishware is arranged into decorative groupings, sparking memories of sitting in your grandmother's living room, kitchen, or den.

Owner Amy Keiderling has always had a passion for the era and has a great eye for quality; she created the inviting space to help customers feel an immediate connection with the past.
The new store is a culmination of business practices that have all served Amy well.

One year for Christmas, Keith Larsen, Amy's partner and an auto body painter, refinished four vintage lawn chairs as his present to her. While driving with them in the back of her truck one day, a woman began honking at Amy.

After getting her attention she yelled out the window, "where did you find those chairs? I've been following you around town!" and offered to buy them. Amy explained they were her grandmother's that had been repainted.
"[When the woman insisted] I threw out an obscene number and she paid cash on the spot. Porch Junkies started with those four chairs. People hired Keith to paint 1950's fridges and chairs, metal washtubs... all your outdoor lawn furniture, we would refinish."

"Our first year in business we did Junk Jubilee (a semiannual repurpose/ up cycle market in Des Moines) and we added some pieces of furniture from my personal collection. Immediately our booth stood out; it sparked interest and memories like 'my mom had that!' or 'I wish I hadn't gotten rid of that.' The booth marketed us for those metal lawn chairs and the next summer Keith painted 85."
The couple was then given a small vintage home to use as a showroom. Amy was able to stage items and create collections that helped customers see how mid-century modern pieces could be incorporated into their homes.
Soon, people started paying Amy to find their dream pieces.
"I say to customers,
'tell me what you're looking for because a) I may have it hidden in another building or b) I know where its at. When I find something I give you a text, email, or call and say 'I think I found what you are looking for with no obligation to buy it; I'm just giving you first dibbs." Then they get about 48 hours to come in and look it over before I post it to the masses. 80% of what I find is sold before its put in the store."
Amy and fellow pickers who attend estate sales, auctions, and junk markets curate the collection. Consignment pieces are also in the mix. If you're out shopping and find something that, while it isn't your taste, is still a great find, Amy says pick it up to consign at Modville.
Modville- home of the Porch Junkies is open by appointment only, which creates a unique shopping experience. This also helps Amy manage her time picking and hunting for customer Wish Book items.

Bring in a jar of Peanut Butter, Jelly, or Spam and receive a discount to help Amy fight childhood hunger.


Call ahead to schedule your appointment, or plan to visit Modville on October 10th during the Mid Mod Madness shop hop and home tour.

This annual event features 10 shops throughout Central Iowa specializing in vintage, retro, and mid-century modern home goods.

Take part in the self guided home tour from 12-5pm, vintage cocktail crawl shop hop from 5-9pm, and live music by The Beatles cover band "The End" from 9 to midnight. Find out more at
www.facebook.com/MidModMadness
Amy and Keith have plans to slowly turn Modville into a destination location for vintage and retro finds in Adel, Iowa. Ideas include an inviting Eastern gateway to Adel, expansion into neighboring buildings, bike trail marketing, tourist promotions, community signage, and more.

As a storyteller who believes in the value of time gone by, Amy hopes Modville will inspire the community towards greater development and herald a return to the small town shopping experience she cherishes.
Modville - Home of The Porch Junkies
1802 Greene St,
Adel, Iowa 50003
Phone: (515) 868-4141
Email: ThePorchJunkies@gmail.com
Facebook: ThePorchJunkies
LSB - National Cyber Security Awareness Month

October is National Cyber Security Awareness Month


Adel's
L
SB Insurance
wants everyone to be Cyber Aware.
Why Protecting The Internet Is Vital To Our Economy And Our Daily Lives


90% of Americans Believe A Safe And Secure Internet Is Crucial To Our Nation's Economic Security

10% Yet Do Not Feel Completely Safe From Viruses, Malware And Hackers While On The Internet


Here are some ways that Americans rely on the web:
49% Use their smartphones to access the Internet.
59% Have jobs that depend on a safe and secure Internet(32% of which say their job is very dependent).
78% and/or 33% Believe losing the Internet on the job for 48 straight hours is a disruptive and/or extremely disruptive.
Check out
StaySafeOnline.org
for tips to help protect yourself.

Questions about how your home or business insurance can help protect you from cyber losses? Call Josh or Lori at LSB Insurance today.
LSB Insurance

805 Main St. #3

Office: 515-993-5663

Lori Brocka - AVP LSB Insurance Sr. Account Manager

Joshua Heisterkamp - AVP LSB Insurance Agent


"Protection You Can Bank On"

John's Baby Steps 5K/1Mile Race Sign-Up

We are excited to host the 6th Annual John's Baby Steps 5K & 1 Mile Run/Walk on Saturday, October 3rd at Kinnick-Feller Park in Adel!

This chip timed race & memory walk starts with remembering our angel babies and is concluded with an awards presenting of age & gender categories & Kids Fun Run.

There will also be face painting, door prizes & treats! John's Baby Steps will start at 8:00 a.m. with remembering some of our angels, including our honorary angels:

Jaxton Daniel Plathe
Peyton Rae Wright
John's Baby Steps is about family and remembering the angels watching over us...and to raise money to execute the charity's mission: helping families to prevent & cope with infant and young child loss. This includes providing families with keepsakes & putting defibrillators in our local schools.

Early Registration: $25.00 by September 13, 2014 (includes t-shirt)
After Sept 13th: $25.00 (t-shirts while last)
Day of Event registration: 7:00-8:00 am
Ages 12 & under = Free admission
Register Online

We hope to see you early Saturday, October 3rd! Thank you for supporting John's Charity & all the angel families who join us! View 5K Flyer

If you have any questions please feel free to contact us via e-mail or 515/314-9171.

John D. Gomke Charity
PO Box 613
De Soto, Iowa 50069
Phone: (515) 314-9171
Website: johndgomkecharity.org

Adel Archery Center Grand Opening Oct. 3rd

The City of Adel is building an archery center for beginner through senior archers, the first municipal archery range in Dallas County.

By providing five shooting lanes that can accommodate ten archers at one time, the center gives archers and hunters a safe place to practice and prepare for upcoming shooting competitions and hunting seasons.

Fencing and berms will separate the range from the surrounding area to ensure the safety of archers and the public.

Those new to the sport, from children to seniors, can learn and develop skills. Archery is one of the few sports that allow all skill levels to participate at the same time, making it a great family activity.

The Adel Parks and Recreation Archery Center is located on Old Portland Road at the site of the former municipal waste water treatment plant. A grand opening is planned for October 3, 2015 from 8 am - Noon.

The Archery Center was made possible through funding from the City of Adel, a grant from the Dallas County Foundation, and donations, with city and community labor.

The Archery Center helps the Adel Parks and Recreation Department meet its mission to provide the community with high quality leisure facilities and recreational and cultural opportunities. Archery is a healthy activity that promotes balance, mental focus, and building upper body strength.




The social interactions are important, too; it's a fun sport that can be recreational or competitive. A permit at a nominal fee will be required to use the range and can be obtained at the Adel City Hall. Each permit holder will receive a copy of the rules for the range and the proper archery shooting procedures to allow for a safe and enjoyable experience for all users.

For further information, contact: David McAdon
1507 Aspen Drive
Adel, IA 50003
515-710-8896
djemcadon@mchsi.com

Adel Parks & Rec.
Office Hours: Mon. - Fri. 8:30 a.m. - 4:30 p.m.
301 S. 10th St.
Adel, Iowa 50003
Phone: (515) 993-4525
Email: nschenck@adeliowa.org
Facebook: Adel-Parks-and-Recreation/1513050525640281


River Valley Golf Course Chilli Opens October

Hello Adel,

Here at River Valley we like to wrap up of the golf season the best way we know how, a month of tournaments.

That's right, every Sunday in October we host our annual Chilli Opens.

Each week there will be a different 4 person format with a homemade chili dinner following.

To increase the fun of these tournaments, we also add hole contests each week.

We would like to invite everyone to get their teams together and sign up for one or all of these great tournaments.


Tournament Details

Every Sunday in October
11 am Shotgun Start
$45 per Player
(18 Holes w/ Cart, Food & Prizes)

Dates & Formats

10/4/2015 - Scramble
10/11/2015 - Devils 666
10/18/2015 - TBD
10/25/2015 - TBD
11/1/2015 - 8" Cup Scramble

Thanks,

Curt Wahlert
General Manager

River Valley Golf Course
22927 Valley View Trl
Adel, Iowa 50003
Clubhouse:(515)993-4029
Mobile:(515)978-8290
Website: www.rivervalleygolf.com
Facebook: River-Valley-Golf-Course

ISU Extension and Outreach News & Events

Position Opening: Dallas County Ext. Office Assistant


Dallas County Extension and Outreach, located in Adel, IA, has a position opening for a Office Assistant.
The Dallas County Extension and Outreach Office Assistant is the first point of contact with clientele.
This person must possess excellent communication, customer service, teamwork and staff relations skills, as well as technical skills to fill a variety of administrative roles.
Download and review the full
Office Assistant job description
.
To apply, please submit the following items:
1. Cover Letter
2. Resume
3. Completed Application
These items should be sent to Team Lead, Lisa Mickelson: lmickel@iastate.edu
***At least one application item should be submitted via email.
Mailing address:
ISU Extension and Outreach, Dallas County
28059 Fairground Rd.
Adel, IA 50003
Linda Nelson Inducted into Iowa 4-H Hall of Fame
Linda Nelson of Dallas County was inducted into the
2015 Iowa 4-H Hall of Fame
during a ceremony at the 4-H Exhibits Building at the Iowa State Fair on Sunday, Aug. 23rd, 2015.
Ninety-two Iowa counties participated this year and selected 126 inductees for their outstanding service and dedication to 4-H.
Inductees or their surviving family members were presented a certificate by the Iowa 4-H Foundation President, Bob Butcher, and State 4-H Program Leader, John-Paul Chaisson-Cárdenas, as they were introduced on stage.
Nelson began her 4-H career as a member of the Frankfort Clovia Clan in Montgomery County where her fondest memories are of 4-H camp and skating parties. As county director for ISU Extension and Outreach, she put admirable efforts into passing the referendum in Dallas County to expand funding for Iowa State University Extension and Outreach in Dallas County.
During this time she often thought outside of the box to keep the 4-H program growing and strong. She worked with the county board of supervisors to provide money for 4-H and also with Dallas County Conservation to create a shared position to teach youth programming.
To be guaranteed consideration, apply by Monday, October 5, 2015. Position will remain open until filled. For question about this position, contact Lisa at:
lmickel@iastate.edu
.
EEO/AA Employer
A previous Dallas County 4-H member said, "Whenever something needed to be done Linda was always there helping to get it done."
Counties select inductees for their exceptional work in contributing to the lives of 4-H members and the overall 4-H program, said ISU Extension and Outreach Dallas County Youth Coordinator, Aleta Cochran.
"This is a wonderful opportunity for the counties and state to recognize and celebrate 4-H volunteers and staff who have shown outstanding service and dedication to Iowa's 4-H program," said Jay Staker, stakeholder and partnership development manager for ISU Extension and Outreach 4-H Youth Development.
The Iowa 4-H Hall of Fame was initiated in 2002 to help commemorate the 100th anniversary of 4-H. A summary of previous honorees was on display at the 2015 Iowa State Fair in the 4-H Exhibits Building. These summaries are also available at the Iowa 4-H Foundation office in the Extension 4-H Youth Building at Iowa State University.
Information about previous inductees to the Iowa 4-H Hall of Fame also is available on the Iowa 4-H Foundation website, organized by year and by county. Go to www.iowa4hfoundation.org/ and select "Recognition" then "Iowa 4-H Hall of Fame."
Those interested in being a 4-H volunteer or signing their youth up for 4-H in Dallas County should contact Cochran at aleta@iastate.edu or (515) 993-4281.
National 4-H Week is Oct. 4-10
During October 4-10, Dallas County 4-H, the youth development program of Iowa State University Extension and Outreach, will be celebrating National 4-H Week.
The Iowa 4-H Youth Development Program is active in each of Iowa's 99 counties and empowers youth to reach their full potential through many different types of experiences including photography, music, woodworking, sewing, archery, livestock and horticulture.

Youth have fun while gaining valuable skills in communication and the arts, citizenship and leadership, science, technology, engineering and math, as well as healthy living and personal life management by being involved in 4-H.
In Dallas County, nearly 30 4-H clubs, including 4-H Clover Kids for grades K-3, meet on a monthly basis to engage in activities that grow confidence, creativity, curiosity, courage and character in local youth. Dallas County is also home to niche 4-H clubs which focus on robotics, shooting sports and horse projects.
"The 4-H program gives youth the opportunity to explore many project areas and to improve their skills on a particular passion or stumble upon a new one," said Aleta Cochran, ISU Extension and Outreach county youth coordinator.
View Flyer
The month of October is prime time to enroll in 4-H and become a member of local club.

To learn more about how to join or become a 4-H youth leader call the ISU Extension and Outreach office at (515) 993-4281.

Youth currently enrolled in 4-H in Dallas County are encouraged to visit
facebook.com/isuextensiondallascounty
to find out how they can win prizes during National 4-H Week.
Dallas County ISU Extension Office

Adel, Iowa 50003

Phone: (515) 993-4281

Fax: (515) 993-1027

OctoberFest at Penoach Winery with Live Music

Penoach Winery will hold an Octoberfest Open House from 12:00 - 5:00 p.m. on Saturday, October 17th.

Hot Tamale and the Red Hots will perform from 2:00 - 5:00 p.m.

There will be wine specials, hot apple wine by the glass, free popcorn, hay rides, and free marshmallow roasting at the fire pit.

Brewer Family Farms will be here serving brats.

We look forward to seeing you there!

Penoach Winery
26759 N Avenue
Adel, Iowa 50003
Phone: (515) 993-4374
Website:
www.penoach.com
Facebook:
Penoach-Vineyard-Winery
Operation Christmas Child Around The Corner!
Operation Christmas Child's annual collection is just around the corner!

Last year was an incredible success! Individuals, families, churches, and clubs in Dallas County donated more than 1,000 gift-filled shoe boxes which were distributed worldwide by Samaritan's Purse, an organization providing international relief to people struggling with poverty, disease, war, or natural disaster.

Each box, filled with items such as toys, school supplies, hygiene items, clothing, and candy, is a gift that is received by a needy child.

In most cases, it is the only gift the child will have ever received. With your involvement, we can help even more children this year!

Operation Christmas Child boxes are delivered to children living in devastating circumstances. Often, they live in utter poverty or they are battling disease, loss of parents and/or home, or they are suffering in war-torn areas. By filling a shoebox with basic items, we can make a difference in these children's lives. Our simple gift lets them know they are not alone and we care about them. Our personal gift will go directly into the hands of a child. And, although the items we pack in the boxes may hold little meaning in themselves, God's hand in this ministry is apparent-He uses these boxes to accomplish marvelous things! Our simple act of love changes lives!

Basic items that we take for granted every day make a huge impact in the lives of impoverished children. The effects are numerous! One pencil can bring a lot of excitement and opportunity to an entire classroom whose only option was to share a single pencil. A stuffed animal or a little toy car gives children at an orphanage something to hold, love, and call their own. Items such as a bar of soap, a washcloth, toothpaste and toothbrushes are received with joy by the children.

The children are touched and amazed by this loving, miraculous outreach. They are astonished that anyone, especially someone they've never met, would care so much that they would lovingly pack a box and send it around the world to them. God works through each gift-filled shoebox and guides its delivery into the waiting arms of the child for whom it was intended, blessing them and giving them love and hope. Each and every gift is an answer to a prayer.


Please fill a box and participate in Operation Christmas Child this year! Whether you're part of a church or a club or if you'd like to fill a shoe box on your own or with your children/grandchildren, every gift makes such an incredible difference to a child.

One box at a time, one child at a time, we will share God's love and give hope to children around the world.

National Collection Week for Operation Christmas Child is November 16 - 23, 2015. The Adel United Methodist Church, 115 S 10th Street, Adel, will be serving as a drop-off site for gift-filled shoeboxes. Collection hours will be: Monday - Friday, 4 - 7 PM; Saturday, 8 - Noon & Sunday, 4 - 6 PM; and Monday, November 23rd, 8 - 11 AM. If possible, please include a check to Samaritan's Purse to help with shipping ($7 each box), or pay for shipping online to receive the additional bonus of tracking your box's destination (SamaritansPurse.org).

Thank you to everyone who is filling a box, making a donation, or volunteering in any way!

Please feel free to contact OCC volunteers Bruce Minger (515-979-6198) or Stefanie Wilderdyke (515-993-1003) with any questions. For gift ideas & guidelines, please go to Samaritanspurse.org/occ.

Wills Family Orchard - Apple & Pumpkin Time

The Wills Family Orchard is a great, no-admission fee, Fall experience for all ages, especially if you plan your visit during one of their special event weekends.

The environment is kid friendly, without the carnival feel, which is welcoming to adults without little ones in tow as well as large families.

Come out to the Adel countryside each weekend September 19th-November 1st and plan to visit during 2015's Apple and Pumpkin Fest weekends for special events and activities!


Wills Family Orchard Apple and Pumpkin Fest Weekends 2015

Saturday October 3rd 9am-6pm
Sunday October 4th Noon-6pm
Saturday October 10th 9am-6pm
Sunday October 11th Noon-6pm




Schedule of Activities
- Weather Dependant

Children 2 and Under Free
Hay Wagon Rides $3/person
Corn Maze $3/person



Wills Family Orchard

33130 Panther Creek Road
Adel, IA 50003
Phone: 515-993-5151
Website: willsfamilyorchard.com
Adel HealthMart - Fall News, Flu Shots & More!
Flu shots are now available at Adel Healthmart. No appointment is necessary so please stop by anytime to get yourself protected against the flu this winter season.

We have several new items arriving weekly in our gift department. Lots of fall decor to spruce up your home. We just got in a new line of fancy soaps and lotions that make a great accent to your home or also a great gift! Lots of new fall and winter scarves and other items to get you prepared for the cold weather that is ahead.

Adel Healthmart offers FREE Medicare Part D Drug plan reviews. Open enrollment starts October 15th and runs thru December 7th. It is a great idea to review your drug plan each and every year and changes are made to the plans each year. Call or stop by to schedule and appointment to meet with one of our pharmacists to discuss your options.

Be sure to "like" us! Facebook!


Hours:
Monday-Friday 8:00 a.m. - 6:00 p.m.
Saturday 8:00 a.m. - 3:00 p.m.
Sunday: Closed

Adel Health Mart
Phone: 515-993-3644
Fax :515-993-4714
After hours Emergency: 515-333-2959
Email: jane@adelhealthmart.com
Website: www.adelhealthmart.com
Facebook: www.facebook.com/adelhealthmart

Around Town
Free Kids Clothes Closet
The closet is open on the first and third Saturday of each month from 9:00 - 11:00 a.m. at the Adel First Christian Church Find clothes for infants to...
Continue reading
Adel Masons 2nd Sunday Breakfast
The Adel Masons Breakfast is held on the Second Sunday of the month from 7 a.m. - 1 p.m. They feature omelets to order, biscuits and...
Continue reading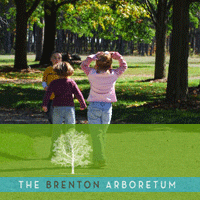 Brenton Arboretum Fall Bird Hike Oct. 3rd
Hike the arboretum with John Bissell in search of more than 184 bird species observed at the arboretum! Veteran and beginning birders are invited to join us...
Continue reading
2015 Free Weekends on the Raccoon River Valley Trail
If you've never checked out the Raccoon River Valley Trail, there are three scheduled weekends for 2015. The trail can also be used without a pass the ...
Continue reading
Yoga in Adel - Wednesday's Sept. 16th - Oct. 21st

A new series of 6 yoga classes begins September 16th. Class meets on Wednesday evenings from 5:45 to 6:45 pm at the Raccoon Bank Community House... Continue Reading

2015 Open Sew at the Adel Public Library

Join Jacque Johnson, owner of Adel Quilting & Dry Goods Co., the 2nd Thursday and Friday of each month at the Adel Public Library for Open Sew!... Continue reading


2015 Dallas County Public Heath Survey

What do you think about Dallas County? Please complete a 10-minute survey to share your views about health care, transportation, employment, ... Continue reading


Quilts and the Civil War June through October

This unique program about Civil War quilts is six sessions over a six month season. For a $50 materials fee, participants will get two quilt block patterns... Continue reading

Wednesday Night Community Suppers

Everyone is invited to join the Adel United Methodist Church on Wednesdays for a Community meal. Wednesday Evening Meals
Service is from 5:30 - 7:00 p.m... Continue reading

Check out the full list of events on the
- - - - - - - - - - - - - - - - - - - - - - - - - - - - - - - - - - - - - - - - - - - - -

- - - - - - - - - - - - - - - - - - - - - - - - - - - - - - - - - - - - - - - - - - - - -

Well, that wraps it up for the

DiscoverAdel.Com

newsletter this month!

We hope that you've enjoyed this issue and will share it with your friends.

We always appreciate any comments or article suggestions. Please email us at

info@DiscoverAdel.com

.




Sincerely,


Chris Brocka
G.Rafics Inc.



DiscoverAdel.com is proudly produced by G.Rafics Inc.
Terry Traveller - Fordlandia

Disc Golf Tournament October 10th

2015 Adel Beggars Night October 31st

Mayor Peters Discusses the City of Adel