Dear Friend of Adel,

It's August in Adel so you know we're gonna have an issue packed with Adel Sweet Corn Festival news with lots of things to enjoy individually or with the family!

This month we talk with Elizabeth Holland about her recent purchase of the Adel Veterinary Clinic in Adel where she's worked since 2008.

Terry is back, with a heartfelt farewell to Fuller's BP. If you're missing Terry's "adventures", never fear, we publish one every Sunday on the DiscoverAdel.com website.

So grab a cup of coffee, there's a lot to cover this month and we look forward to seeing you in Adel.



Chris

Elizabeth Holland - Adel Veterinary Clinic
This month we are proud to bring you an interview with Veterinarian Elizabeth Holland the new owner of the Adel Veterinary Clinic on Highway 6.
Exciting changes are coming to Adel in the form of revitalization and growth.
The downtown square is being restored with an eye towards heritage, new businesses are taking place of old, and longstanding businesses are handing over the keys to a new generation of shopkeepers.
At the Adel Veterinary Clinic, Dr. Pat Rohret has sold the practice after 40 years to protégé Dr. Elizabeth Holland.
Holland has worked for the Adel Vet Clinic since 2008 following her graduation from Iowa State University where she was named the top graduate in small animal medicine.
Elizabeth was drawn to the Adel Veterinary Clinic, like most of its clientele, because Dr. Rohret kept up-to-date with the latest advancements in veterinary medicine. As all of his clients will agree, Pat stood out as a great animal doctor with a keen interest in expanding services and experiences for pets and their families. Dr. Holland is proud to continue these traditions as the clinic moves forward.
"Most everything will stay the same because the practice was great already.
At this point, I converted the doctors' office to a comfort room for acupuncture and a place to practice euthanasia in a more comfortable setting. It's a much homier feel that people and pets have appreciated. For those difficult endings it's nice because it helps the transition to be more peaceful."
The staff of the Adel Veterinary clinic will also stay the same thanks to Elizabeth's dedication to a positive work environment.
L-R: Heather Huntoon, Dr. Holland, and Heidiann Cambell
"I certainly feel a large sense of responsibility to my employees and that comes with pride to provide them with a productive and positive work environment. We want to provide them and their families with a place that they enjoy.
It has been more of a responsibility than I expected, in a very positive way. I take that responsibility very seriously. Before, I always thought about the pets and clients, but now providing a positive, rewarding and fulfilling work environment for our staff is important because we have an amazing staff.
I had polled some clients and I was overwhelmed how much our staff means to our clients. I am so grateful that they have all stayed and are excited about the transition, and they are looking for more ways to serve our patients and our clients. It's pretty exciting."
In addition to cosmetic changes, Elizabeth and the staff are excited to get more involved with community outreach opportunities starting with their participation in the Adel Sweet Corn Festival Parade- a first for the clinic.
The biggest concern shared by clients, staff, and community members alike can be put to rest. Elizabeth stated with a joyful smile and laugh that she has every intention of keeping the sign along Highway 6 with its trademark weekly puzzles. These puzzles consist of three simple words or phrases that have something in common. The answer is then posted at the end of the week.
The sign has been a talking point within the community for years, and news of the changing ownership sent shockwaves through many. The puzzle side was an appreciated anxiety point for Holland. The sign has served as a welcome board for so many who travel to, from, and through Adel that Elizabeth never thought of changing it when purchasing the clinic.
She and her husband took the responsibility of continuing the tradition by spending a weekend coming up with dozens of puzzles to fill the sign for the next year. Dr. Holland encourages suggestions for the other side of the sign to help promote Adel community events and happenings.
L-R: Dr. Scott Beaman, Dr. Elizabeth Holland
Clients can rest assured that the exceptional care and services the Adel Veterinary Clinic has been known for will remain and continue to expand under Holland's direction.
Jill Caudle assisting Dr. Holland
Along with Dr. Scott Beeman's expertise in exotic species and their shared wealth of knowledge in small animal species, the clinic will cater to family pets of all kinds using a variety of techniques and modalities.
Services include annual examinations, vaccinations, dentistry, lab procedures, pain management, an onsite pharmacy, five-star boarding, hospitalization, and pet surgery services.
One of the most important notes the veterinarians at the clinic can provide is to encourage pet owners to commit to annual examinations. One year in the life of a pet can seem like a decade, and so much can change between visits.
Examinations at the Adel Vet Clinic are dynamic and complete, hoping to bridge the gap between nonverbal pet and mindful owner. Doctors Holland and Beeman both believe strongly in educating clients during this process, providing as much information as they can to help clients aid in the wellness and livelihood of their pets. Many clients leave the examination stating they wish their doctor was as thorough!
Dr. Holland is a certified veterinary acupuncturist (CVA), having received her training through the International Veterinary Acupuncture Society (IVAS).
"I received my training and certification in Veterinary Acupuncture in 2010 with the help and encouragement of Dr. Rohret as a way to expand what we can provide to pets. I still believe and practice Western medicine; this is just another way to expand our abilities to help in cases where there aren't as many options.
I find the most amazing results are in older patients with arthritis and pain; when either the medicines don't seem to help or the people are interested in alternatives that are maybe a little bit safer."
Acupuncture is an ancient technique where very fine needles are placed in specific points in the body to help decrease pain, heal injuries, stimulate the immune system and decrease anxiety. This technique has been shown to increase blood and lymphatic flow to tissues, stimulate nerve function and increase the release of natural pain relieving chemicals.
"I feel acupuncture treatments allow the body to help heal its self without the side effects medicines can cause such as drinking and urinating too much or liver damage over time. If the pet has some underlying problem going on that we don't want to use medications, it is a safe and effective alternative. It can also be used in combination with traditional treatments.
It can be used to treat many conditions: urinary incontinency, pain, seizures, allergies, constipation, vomiting, not eating- it's pretty amazing. The fact that Dr. Rorhet was open to the practice and helped me get my training speaks volumes in my mind about how he was always trying to serve all his clients and patients."
Elizabeth, her husband, and three sons live in Adel near Kinnick-Feller Park and have found home in living the small town life in Adel.
"It's what I've always dreamed of. I was raised in a town where I walked to elementary school and my dad owned a dentist practice down the street. It's something I had always pictured for myself.
The best things about Adel include being able to walk downtown, to school, to the parks; the friendliness of people, in recognizing clients and friends on the street, the good schools and the good library, a downtown that is growing and revitalizing... that is all very exciting for me. "
Adel Veterinary Clinic
619 Greene St.
Adel, Iowa 50003
Phone: (515) 993-4707
Email: adelvet@mchsi.com
Website: www.Adelvet.com
Facebook: AdelVeterinaryClinic?fref=ts
Find LSB's "Abe" at the Sweet Corn Festival

During the Adel Sweet Corn Festival, August 8th, Like us on Facebook and post a picture of Lincoln Savings Bank's "Abe" to our Facebook page and receive a coupon for a Free Tropical Sno.

The top 5 pictures selected will receive a $25 Gift Card to a local Adel Restaurant.

Lincoln Savings Bank - LSB Financial

805 Main Street * Adel IA 50003
Office: 515-993-5663
Website: www.LSBmortgage.com
Facebook: www.facebook.com/LSBAdel
Lincoln Savings Bank, Member FDIC



Wishing You a Happy Sweet Corn Festival!
Be sure to say "Hi" to the Adel Lincoln Savings Bank Team as thy serve corn from 12 pm to 2 pm during the Festival.
Coming Home to Play after 48 years

Actor/VoiceActor/Announcer/
MC/Musician

August 8th will be a homecoming for Doug James.

Doug is a Class of 67' graduate who makes his living as a DJ, voice talent, actor, and musician in Chicago.

His band, Doug James and the Pocket will be playing on stage August 8th from 11 am to 2 pm after the parade.

In 2010, former Chicago Dee Jay Doug James recruited a veteran band of Chicago musicians to form Doug James and The Pocket.

"Since then we've been tearing through Chicagoland with shows at the House of Blues, Buddy Guy's legends, the Hard Rock Cafe, Reggies, Harlem Ave Lounge, the Chicago Blues Fest, Ribfest and other venues."

"We make music that matters to us - part blues, part funk, part r&b, part rock. We play real loose with the proportions, though." says Doug,

The band's recently released CD 'Leg Up', is available for download on iTunes, CD Baby, Amazon, Google Plus and on BandCamp."

"Leg Up should come with a warning: Once you put it in your CD player, you may not be able to get it out... James has assembled a killer lineup of tunes that represents the best of their live shows, dripping with authentic Chicago-style rhythm and blues. They are the real deal!"
-- Steve Downes, WDRV-FM Chicago


Band Members:
Doug James - Vocals/Keys/Percussion
Rick Demshi - Bass/Vocals
Ken Johnson - Keyboards
Chuck Wasserburg - Guitars/Mandolin.Vocals
Dave Rix - Harmonica/Vocals/Percussion

On Saturday, his nephew Aaron James, will be sitting in on percssion while Dave enrolls his daughter in Harvard.

"Aaron is a great musician, I'm looking forward to performing with him on stage."

Although Doug might not make back to Adel very often, you've probably seen or heard him. He's a very talented performer who successfully does a wide range of work in film, television, theater and music.

Recently he's been the voice of McDonalds, Craftmen, Reese's Puffs and Eggo to list a few.

His film work includes, Google Me Love, Just Like a Woman, Diversion, The Express, and Check Please.

On TV he's been in, Chicago PD, ER, Cupid, Prison Break. and as a villain in the STARZ hit, Boss.

"I play a VERY bad man. I was known simply as 'The Grey Haired Man' until season 2 when my identity was revealed. I play an anonymous, mysterious, somewhat scary guy who basically does surveillance and if the job requires cleans up any loose ends. The Kelsey Grammar series lasted only 2 seasons. But it was a great show and so much fun to be working with so many fine actors!"

On living in Chicago, Doug replied, "it's been the best place to do what I've done, but it's the Adel start that helped make that possible."

When asked what to expect on the 8th,"We hope that when you listen to us you dance a lot, laugh some, and yes, maybe even think some. That's what we're all about." - Doug

You can see and hear clips of Doug's work at DougJames.com and listen to the great sounds of Doug James and the Pocket at www.djp6.com.

Brick Street Barbecue at the Festival!

There will be many opportunities to eat at the festival, but if you want honest to goodness BBQ stop at the Brick Street Barbecue booth.

Merle's technique results in the most tender, flavorful and delicious BBQ experience. You'll be back for more!

Brick Street Barbecue
29048 Prospect Ave
Adel, Iowa 50003
Phone: (515) 993-3049
Email: Merle@BickStBBQ.com
Website: www.BrickStBBQ.com

2015 Adel Sweet Corn Festival Schedule

The Annual Adel Sweet Corn Festival is August 8th
.
This annual event is Adel's way of saying
"Thank you" to the community and to all who visit.


The weekend is a fan favorite - with multiple events taking place across town.


One of the oldest traditions of the festival is the corn shucking. Volunteers gather to fill a refrigerated semi-truck with tons of ready-to-be-cooked corn on the cob. Everyone is welcome to join the fun.


Come early, do both days, run the 5K, enjoy the parade, eats lots of corn,
stop by the American Legion Hall for lunch in the A.C.,
visit the many booths and enjoy the stage shows. As it gets hot, take a break and check out the Air Conditioning at the Used Book Sale located in the Adel Library.
We can't wait to see you here!


SCHEDULE OF EVENTS:


Friday, August 7th
8 am: 7th Annual ADM Alumni Golf Tournament at River Valley Golf Course
10 am to 5 pm: Adel Public Library Used Book Sale
4 pm to 9 pm: All Alumni Reunion at High School
5:30 pm to 8 pm: Sweet Corn Shucking on the corner of 10th and Prairie
6 pm: Sweet Corn Princess Contest
7 pm: ADM Athletic Hall of Fame Induction Ceremony at High School
7 pm to 8:30: ADM AfterProm Teen Dance at stage DJ and Gate $5
Saturday, August 8th
8 am: Sweet Corn 5K Race
9 am to 5 pm: Vendor booths open
9 am to 4 pm: Used Book Sale at Adel Public Library
9:30 am to 11 am: Parade (line-up begins at 8:30 a.m.
- no pre-registration required)
10:30 am to 4:30 pm: Children's rides open
11 am: Sweet Corn (available until it's gone)
6 pm: Beer garden opens (Only Open to Ages 21 and over)
Saturday Entertainment Schedule Strolling/Lawn Entertainment
12 pm to 2 pm: Sparklehoop Dance (Southside Court House)
2 pm to 2:30 pm: Sugar Creek Cloggers
2:30 pm to 3 pm: GottaZING (South east of Court House)
Stage Entertainment
11 am to 2 pm: Doug James and the Pocket
2:15 pm to 3:30 pm: Adel Tumbling and Dance Club
3:30 pm to 4:30 pm: Let's Dance of Adel
6:00 pm: Beer Garden Opens
6:30 pm. to 9:30 pm: Monkey Monkey Monkey
10 pm to midnight: Flying Marsupials
This year's 36th Annual Adel Sweet Corn Festival T-shirst can be purchased at:
Adel City Hall
Adel & Winterset TV & Appliance
Fareway Food Stores' (Adel)
Peoples Trust & Savings Bank's (Adel)
Raccoon Valley Bank (Adel)
Prices:

$15 for Adult S, M, L, and XL

$20 for 2XL and 3XL


Shirts will also be available during the 36th Annual Sweet Corn Festival.

ISU Extension and Outreach News & Events

Iowa Learning Farms to Host Field Day in Dallas County


Iowa Learning Farms will host a field day on Wednesday, Aug. 5, from 5:30-7:30 p.m. at the Craig Fleishman farm
, rural Minburn.
The field day will focus on the idea of integrating several conservation farming practices to help reduce soil erosion and reduce nutrients entering Iowa's water bodies.


Iowa Learning Farms farmer partner Craig Fleishman has been mindful of the changes he is making on his farm to do his part to help with the Iowa Nutrient Reduction Strategy. His approach looks at the whole farm and what he can do to improve soil health and water quality while remaining profitable. He will share his approach to conservation farming at the field day. Attendees will visit a field that has been inter-cropped with corn, soybeans, and oats, and also a field recently planted with a mixture of cover crops.


Also speaking at the field day is Rick Cruse, Iowa State University agronomy professor. Cruse has been working with the Iowa Daily Erosion Project and will discuss the concern of soil erosion in Iowa. Also speaking is Bob Hartzler, an ISU Extension and Outreach weed specialist. He will offer tips and considerations for herbicides and cover crops.


The field day will be at the Fleishman farm, 17794 Quinlan Ave., Minburn.
Following the speakers, attendees can enjoy a complimentary supper, prepared by Saddles BBQ in Madrid. The field day is free and open to the public, but an RSVP is requested by July 27. Contact Iowa Learning Farms to reserve a place for the meal: phone 515-294-5429, or email:
ilf@iastate.edu
.
The Iowa Nutrient Reduction Strategy is a guideline to reduce nitrogen and phosphorus that enter Iowa's waterways. Using a suite of conservation practices such as cover crops, extended rotations, nutrient management, and edge-of-field structures such as bioreactors and wetlands will reduce nonpoint source pollution significantly in Iowa waters and downstream. For more information on the Iowa Nutrient Reduction Strategy, visit the website:
www.nutrientstrategy.iastate.edu
.

Established in 2004, Iowa Learning Farms is building a Culture of Conservation, encouraging adoption of conservation practices. Farmers, researchers and ILF team members are working together to identify and implement the best management practices that improve water quality and soil health while remaining profitable. Partners of Iowa Learning Farms are the Iowa Department of Agriculture and Land Stewardship, Iowa State University Extension and Outreach, Leopold Center for Sustainable Agriculture, Iowa Natural Resources Conservation Service and Iowa Department of Natural Resources (USEPA section 319), Conserva­tion Districts of Iowa, Iowa Farm Bureau, Iowa Water Center and Practical Farmers of Iowa.

~~~


Farmland Leasing Meeting August 10th
Iowa State University Extension and Outreach is conducting "Farmland Leasing"
on Monday, August 10 from

9 a.m. to 12 p.m. at St. John's Catholic Church located at 24043 302nd Place in Adel.

The meeting will last approximately three hours and will be facilitated by Steve Johnson, ISU Extension Farm Management Specialist.


Current issues to be discussed will be related to the latest surveys on cash rent, farmland values and leasing practices. It will remain a challenge to determine a fair cash rental rate for 2016. After several years of supply and demand working in favor of corn and soybean prices, the tables have turned. Record harvests of both crops mean large supplies and low prices that limit a positive return to row crop farms. Iowa State University Extension and Outreach pegs 2015 cost of production on rented land for corn at over $4 per bushel and soybeans at nearly $11 per bushel.


Pre-registration is required by Thursday, August 6 before, and a $20 per individual or $30 per couple fee is payable at the door. Registrants will also receive a 100-page booklet containing farmland leasing information.


Contact the ISU Extension and Outreach Dallas County office at (515) 993-4281 or
aleta@iastate.edu
for more details and to register. For a list of meetings statewide, check the ISU Extension calendar for a complete list of meeting dates and locations near you at
www.extension.iastate.edu/calendar
.
~~~


Powerful Tools for Caregivers
Sept 17-Oct 22
More than 65 million family caregivers in America provide a vast array of emotional, financial, nursing, social, homemaking and other services on a daily or intermittent basis.
Powerful Tools for Caregivers
, beginning
September 17
in Clive, is an educational six week series designed to provide the tools a person would need to take better care of themselves and in turn, be better prepared to take care of a loved one.
Participants will learn from two certified facilitators including
Iowa State University Extension and Outreach Educator, Lisa Mickelson
, how to reduce stress, improve self-confidence, better communicate personal feelings, balance life, increase tough decisions and locate helpful resources.
"I would highly recommend participation to assure that others are learning to bring balance to their caregiving role,"
said a past Powerful Tools for Caregivers participant in Dallas County, Iowa. Through the program, the participant says she strengthened her critical communication skills to implement in difficult situations and took comfort in sharing personal situations in a confidential environment with other program participants.
"Caregiving takes many forms and can include helping a friend or relative with grocery shopping, living arrangements, transportation and even legal issues,"
said Mickelson.
"If you do one or more of these, you are a caregiver."
Powerful Tools for Caregivers will be held on Thursdays, September 17-October 22 from 6:30 to 8 p.m. at Living Faith Lutheran Church located at 2180 NW 142nd St. in Clive. Registration is $20 per person. To register or for more information contact ISU Extension and Outreach Educator, Lisa Mickelson, at
lmickel@iastate.edu
or (515) 993-4281.
~~~


Strengthening Families Program
Oct. 4th - Nov. 15th
Iowa State University Extension and Outreach of Dallas County believes building strong communities begins with building strong families.


Those wishing to reinforce or improve bonds with their youth are encouraged to participate in the
Strengthening Families Program (SFP): For Parents and Youth Ages 10-14.


This seven week series will take place at Waukee Elementary School on Sundays, October 4 - November 15 from
5:30-7:30 p.m. with a free meal beginning at 5 p.m.

During the first hour of the weekly sessions, parent and youth are separated. As adults discuss problem solving approaches, effective communication and using loving methods to set limits for their son or daughter, youth will engage in topics of how to deal with stress, set goals and handle peer pressure. In the second hour, families unite and interact through activities to solidify lessons, work toward building more stable relationships, and have fun!


"Truly, every family, no matter what their situation is, can benefit by building upon their skill set, gaining new tools and techniques to enhance their family life and reinforce the bond they already have with their youth--especially during these critical adolescent years," said ISU Extension Educator, Lisa Mickelson.


SFP has proven effective in delaying the initiation of substance abuse and reducing risky behavior in youth. Research has shown through benefit-cost analysis for every dollar put into this program, $9.60 is returned to the community due to a reduction in substance abuse treatment and less involvement with law enforcement. Findings also concluded both child and parent improved their focus and created positive environments for themselves in school and the workplace.


"This is the best thing that our family could have done," expressed a past Dallas County participant. "We're going to continue doing family meetings every week that will help us stay in communication with one another."

Dallas County ISU Extension Office

Adel, Iowa 50003

Phone: (515) 993-4281

Fax: (515) 993-1027

3 on 3 Tournament During Sweet Corn Festival

Visit the Adel First Christian Church Annual 3 on3 Tournament during the Adel Sweet Corn Festival.

August 8th at 11:00 a.m. - 4:00 p.m., in the Church Parking Lot.

They'll be selling food in the fellowship hall during the Sweet Corn Festival.

First Christian Church
218 N 9th St. * Adel, Iowa 50003
Phone: (515) 993-1040
Website: www.FirstChristianAdel.org
Facebook: facebook.com/#1/reJOYceAdel

August Sunset in the Vineyard Concerts

Enjoy August with several trips to Adel's Penoach Vineyard | Winery | Nursery
to sample some great wines and to enjoy some great music.

August 7 - Sunset in the Vineyard with
Abby Normal. 7-10 pm
Go husk sweetcorn, then come out for the concert!


August 8 - Sangria Saturday 12-5 pm
Matt Woods performing 2-5 pm
Come out after Sweet Corn Festival
activities, sit in the shade, and cool off
with a glass of sangria, a bottle of wine, or a cold beer.



August 21 - Sunset in the Vineyard with Boomerang. 7-10 pm

All concerts are free and kid friendly.

Food will be available, or bring your own.

Have your Penoach Winearita blended for you to enjoy at the concert.

Penoach Winery
26759 N Avenue
Adel, Iowa 50003
Phone: (515) 993-4374
Website: www.penoach.com
Facebook: Penoach-Vineyard-Winery
Adel Quilting Customer Appreciation Days

Adel Quilting & Dry Goods Customer Appreciation Days, August 20th - 22nd. Featuring 15% discounts, refreshments and prize drawings.

Hours: Monday - Saturday, 10 am - 5 pm.
Always happy to open early or stay late for your group!

Adel Quilting and Dry Goods
909 Prairie St. * Adel, Iowa 50003
Phone: (515) 993-1170
Email: adel.quilting@mchsi.com
Website: www.adelquilting.com
Facebook: Adel-Quilting-Dry-Goods-Co

Annual Ruff Ride Charity Event Aug. 29th

AHeinz57 Pet Rescue and Transport will host its 7th Annual "Ruff Ride" Charity Motorcycle Ride to benefit homeless and death row dogs in Iowa on Saturday August 29th, 2015.

Last year's event drew over 300 bikes and this year's event looks to be even bigger and better with great prizes, fun games and an outside BBQ dinner from Jethros.

Live Music by Abby Normal - The Des Moines Roller Derby Girls will be in Attendance and More!

Current route schedule is Adel to the Whistling Donkey in Woodward and then onto Jamaica. From there we go to the Port in Panora, the Redfield Diner in Redfield and then back to Adel!

Cost: $15.00 ruff rider and $25.00 party bus registration includes one meal, one poker hand and one raffle ticket. T-shirts sold separately.

Registration: 10:00 a.m. Raccoon Valley Community House in Adel
Ride Out: 12:00 p.m.
Riders Arrive Back at Home Base: 4:30 and 5:30 p.m.
Dinner and Prizes: 4:30 - 6:00 p.m.
Abby Normal: 6:00 - 9:00 p.m. 10th & Main. Public invited ($5 Cover)
Pre-registration for Ruff Ride is now being accepted.

AHeinz57 Pet Rescue & Transport is a foster based animal rescue helping hundreds of homeless, injured and abused dogs throughout Iowa.

AHeinz57 Pet Rescue & Transport
Phone: (515) 834-3016
Website: www.aheinz57.com
Facebook: www.facebook.com/AHeinz57Pets

Driver Wanted - Mike's Adel Power Equipment

Mike's Adel Power Equipment is looking to hire a Part Time Delivery Driver.

We are a family-owned business located in Adel. If you have a valid driver's license and are reliable, we would like to meet you.

Must be able to work in a fast-paced environment and be able to drive a truck with a trailer.

If interested, please call (515) 993-4831 or stop out and fill out an application. We are looking forward to adding to our growing team.

Mike's Adel Power Equipment
27836 Fairground Rd.
Adel, IA 50003
Phone: (515) 993-4831
Email: AdelPowerEquipment@yahoo.com
Website: www.AdelPowerEquipment.com
Facebook: www.facebook.com/MikesAdelPowerEquipment

Adel HealthMart - Your Local First Stop!

Our Adel HealthMart pharmacy specializes in serving our community with fast, friendly, professional service and the highest-quality health products.

You'll always work with somebody at our pharmacy who greets you by name, and our pharmacists take the time to counsel you and answer your questions. Visit us for all your healthcare needs!

We are enjoying our new look! Thanks to our understanding customers during construction.

Be sure to "like" us! Facebook!


Hours:
Monday-Friday 8:00 a.m. - 6:00 p.m.
Saturday 8:00 a.m. - 3:00 p.m.
Sunday: Closed

Adel Health Mart
Phone: 515-993-3644
Fax :515-993-4714
After hours Emergency: 515-333-2959
Email: jane@adelhealthmart.com
Website: www.adelhealthmart.com
Facebook: www.facebook.com/adelhealthmart

Around Town
Back-to-School Health Fair August 3rd
The Waukee Area Christian Services is hosting a Back-to-School Health Fair on Monday, August 3rd, 5:00 - 7:00 pm. Free of charge to children...
Continue reading
Dallas County Fair Grounds 2015 Figure 8 Race Schedule

Who's ready for Race Season? Come out to the Dallas County Fair Grounds for the 2015 Season of Figure 8 Racing. Races are held on the...
Continue reading
Adel Masons 2nd Sunday Breakfast
The Adel Masons Breakfast is held on the Second Sunday of the month from 7 a.m. - 1 p.m. They feature omelets to order, biscuits and...
Continue reading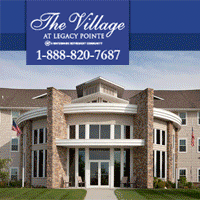 Retirement Community Named Best Place to Retire in IA.
Waukee Retirement Community Named Best Place to Retire in Iowa by Tripping.com. The popular online vacation rentals booking website evaluated...
Continue reading
2015 Adel Partners Free Friday Entertainment Series
Adel Partners Chamber of Commerce Announces 2015 Free Friday Series. The Adel Partners Chamber of Commerce is excited to announce the...
Continue reading
Adel Tumbling & Dance Club Open House August 3rd

Adel's Dance Studio and Tumbling is having an Open House Tuesday, August 4th, from 5:00 p.m. - 9:00 p.m. at their studio next to Patrick's restaurant... Continue reading


Adel UMC Mission Followup Sept. 3rd 8th

The Adel United Methodist Church is in the process of collecting items for the Kenwood OK mission we attended in June. David and Cheryl Baird... Continue reading


Alzheimer's Support Group - 2nd. Thursdays

Join The Village at Legacy Pointe of Waukee for an Alzheimer's Support Group for family members and loved ones of those battling Alzheimer's and other ... Continue reading


Quilts and the Civil War June through October

This unique program about Civil War quilts is six sessions over a six month season. For a $50 materials fee, participants will get two quilt block patterns... Continue reading

Adel Historical Museum Open for 2015

The Adel Historical Museum is now open on Saturdays through September from noon to 4:00 p.m. Explore eight history filled rooms of Adel... Continue reading

Check Out the Farmers Market Every Tuesday Night!

Stop by the Farmer's Market, hosted by Harvey's Greenhouse & Garden Center in Adel. The Market is Tuesday, rain or shine from 4:00 p.m. - 7:00 p.m.... Continue reading

16th Annual White Eagle Pow Wow Sept 25th -27th

A Gathering to Build Understanding. The White Eagle Multicultural Pow Wow seeks to mend the "Sacred Hoop" of life by honoring family, children... Continue reading

Check out the full list of events on the
- - - - - - - - - - - - - - - - - - - - - - - - - - - - - - - - - - - - - - - - - - - - -

- - - - - - - - - - - - - - - - - - - - - - - - - - - - - - - - - - - - - - - - - - - - -

Well, that wraps it up for the

DiscoverAdel.Com

newsletter this month!

We hope that you've enjoyed this issue and will share it with your friends.

We always appreciate any comments or article suggestions. Please email us at

info@DiscoverAdel.com

.




Sincerely,


Chris Brocka
G.Rafics Inc.



DiscoverAdel.com is proudly produced by G.Rafics Inc.
Terry Traveller -
Farewell to Fuller's BP

Adel American Legion Sweet Corn Festival Lunch Aug 8th

Alumni 2015 Class Reunion News

Dallas County Bond Referendum August 4th

2015 Older Iowans Day Trip * Iowa State Fair

ADM K-3 Flag Football Sign-up Due Aug. 28th

Mayor Peters Discusses the City of Adel