Dear Friend of Adel,

I recently discovered that there are things about Adel that I take for granted. After visiting several rural communities similar to Adel this winter, including another county seat, I learned that not every community is as quick to clear the streets after a snow. Not to mention the water quality and condition of the streets.

To decipher the quality of services we have, we had the pleasure of interviewing Kip Overton, the Public Works Director of the City of Adel.

The mailbag wins! Thank you to everyone who requested that we return the "fat chef" (not my words - editor) to the recipe section. He's back this month and he'll be sticking around for awhile.

Terry is back, this month digging into the mail bag and answering 5 of the most frequently asked questions about Terry. I wish I could say it clears up some of the mystery, but you'll need to determine that for yourself. This is about Terry you know.

So grab a cup of coffee, there's a lot to cover this month and we look forward to seeing you in Adel.



Chris

Kip Overton

- Adel City Maintenance

Kip Overton - Public Works Director of the City of Adel
This month we spoke with Kip Overton - Public Works Director of the City of Adel, who has worked for the city for the past 30 years.
City Maintenance. It is an unknown glory of Adel instilled with the markings of pride.
It is something we may not think about, or only think about in connection to taxes. But this unsung hero is often the welcome mat greeting tourists, travelers, and citizens.
Consider this: how quickly are the roadways cleared after the snow? How well are the water works kept? Are improvements being made continuously? These are the markings of a good community, and not all can boast Adel's responsiveness.
Kip Overton was drawn to Adel through a job posting. As a post-graduate of Kirkwood College, Kip chose Adel for its small town charm, which meant there was variety everyday. Knowing that its proximity to the metro would equate to growth resulting in career challenges to execute well, and the unique opportunity to solve problems in a proactive community, Adel seemed the perfect fit and it hasn't disappointed, "From plowing snow to digging graves to going on pet calls to catch loose animals; its something different everyday."
Public Works Director is a hired position that reports to the City Administrator and provides detailed reports to the City Council to justify yearly expenses and receive an approved budget. This year, the City of Adel Public Works department will be hiring a new team member and purchasing an additional snowplow due to growth and several new housing developments throughout town.
Kip's responsibilities include overseeing the maintenance of the City of Adel's streets, water, sewer, storm water, and shared responsibilities of park maintenance. Each day, Kip will coordinate and assist his team of 5 employees in the completion of rotating responsibilities throughout town, such as street sweeping, road patching, snow plowing, and water treatment maintenance. Kip's department is also responsible for the waste water department, setting up barricades during events, and the replacement of street signs.
Adel currently has three snow plows with specific routes to clear and 2 end loaders used to move the piled up snow into convenient locations to be hauled away.
Public Works maintains 46 lane miles of street- lane miles are identified as "up the street and back down."
Except for state highways and country roads, the City is responsible for all other roadways within the borders of Adel.
Kip is a dedicated Public Works Director who is basically on call 24/7: coming in as early as 4am to organize snow plows and staying late to ensure drivers can get home during their evening commutes. But the last snowfall of the season means street cleaning has just begun.
"Our goal is to get everything done quickly. As soon as we think its done snowing for the year we get on top of picking up all the sand from the winter, cleaning with the street sweeper."
This helps maintain the quality of the roads, our cars, and improves the appearance of Adel. Public Works could be considered cosmetic in its approach- striving to maintain the picturesque charm of the city while maintaining her necessary functions.
Tony Duran and Kip Overton
With an early spring upon us, we welcome back the potholes traditional of the season. Luckily Kip and his team are able to spread throughout the community, driving every street in town identifying potholes that are then ranked by their severity and repaired promptly. "We budget so much money for street panel replacement should a large section of a road need repair. If someone calls [a pothole] in, we send someone out right away to check it out and get it patched."
Kip inside the Adel Water Plant
In addition, there is a lot of behind-the-scenes maintenance that takes place at the water treatment plant, wastewater treatment plan, and the two, wastewater pumping stations. The City is currently developing another well to service demand. Since our water is from the wells, not the river, we do not have the nitrate issues other communities are facing.
Thanks to Kip and his team, the city is responsive should a water main break or boil order be required. Watch DiscoverAdel.com as well as the AdelIowa.org websites for proper procedures.
It is important to note that homeowners experiencing sewer troubles, bubbling up water in your yard and storm drains, or other potential infrastructural concerns contact the City of Adel immediately. This is a great first step, simultaneously helping you determine if the trouble is city related and informing Public Works of potential repair work.
As new members rapidly join our community and we continue to attract new businesses, we are proud to roll out the red carpet complete with clean streets, quality water, and the other unsung heroes of the community's infrastructure.
Adel's small town charm and reputation are personified and protected by Kip Overton and the Public Works department. It is his dedication and the hard work of his team that keeps the city running like a well-oiled machine.
City of Adel
301 S. 10th Street
Adel, Iowa 50003
Phone: (515) 993-4525
Website: www.adeliowa.org
Facebook: facebook.com/CityofAdelIowa
Construction Loans at LSB

Available for a limited time.


Adel's Lincoln Savings Bank -
2.99% APR Construction Loans.


Call today to meet with one of our Loan Professionals!


Your Hometown Bankers
Tim Canney
Kristi Fuller
Colby Dawes


The Right People * Right Products * Right on the Square


Lincoln Savings Bank - LSB Financial

Lincoln Savings Bank - Member FDIC

Barbershop Moves to the Courthouse Square

The Town & Country Barbershop has moved to the west side of Courthouse Square at the front of the Adel American Legion Hall. The move is a Win-Win for all involved.

Located for years at the corner of Main and 9th St., the current building is for sale and owner, Jenny Orr Phipps, wanted to keep the barbershop downtown.

And she needed a spot that would welcome her four legged associate Lars, who is as much a part of the shop as Jenny and fellow barber, Leonard Warford.

The American Legion Hall, post 464, at 119 N. 9th St. had a front office location that had been vacant for a couple of years. They also wanted to keep the barber shop downtown and they welcomed Lars as one of the family.

So, an agreement was struck and the Legion members themselves worked for months to remodel the empty office. From gutting the office and rebuilding it to mounting the iconic barber shop pole on the outside of the building.

The old shop closed Saturday afternoon on March 28th and crews worked Sunday and Monday to transfer the equipment to the new larger location. Their first official day in the new location was Tuesday, March 31st. The shop will host an official Open house in June.


Jenny and Leonard in the new barbershop
at 119 9th St. in Adel, Iowa


Jenny would like to thank the the great folks at post 464 and welcome everyone to the new location, "It's the same great team in a new location with a great view of the courthouse and downtown Adel."


The remodel team. Back L-R: Jim Loynachan, Leonard Warford, Kent McAdon, Phil Andeberg, Darrell Weems, Tom Waltz Front L-R: Lars, Jennifer Orr Phipps, Terry Eickelberg, Jerry Bond, Not shown - Jim Stalter


Click on the images above to see the remodeling process.


Barbershop Hours: Tuesday - Saturday

Town & Country Barbershop
119 N. 9th St. Ste A
Adel, Iowa 50003
Phone: (515) 238-0097
Facebook: facebook.com/pages/Town-Country-Barbershop/153124344701100

ISU Extension and Outreach News & Events

Help Older Iowans WIN, Outreach Helps Reduce Hunger
I
owa State University Extension and Outreach Human Sciences Specialist in nutrition and health, Mary Krisco, is looking to recruit volunteers from Dallas County to become WIN Program volunteer educators.
WIN (Wellness and Independence through Nutrition) is an outreach project to reduce hunger in the lives of underserved mid-life and older Iowans with limited incomes.


In Iowa's population, adults who are 50 years or older comprise 35% of the population, according to the last U.S. Census. Of this percentage, 78% are considered "at-risk" or "at possible risk" for malnutrition, and 7% are considered "food insecure," lacking access to affordable nutrition.


Nationally, it is estimated
three out of ten people eligible for food assistance
are not yet enrolled
. Through WIN, ISU Extension and Outreach's goal is to increase food assistance awareness, enrollment and usage. Increasing awareness of budget-friendly nutrition practices is also an essential part of the program...
continue reading
Extension Offers Taste of Camp This June
Iowa youth entering grades 1-8 in the fall are welcome to attend Iowa State University Extension and Outreach

Taste of Camp, designed to allow youth to explore and submerge in the camping experience in a safe, fun and welcoming environment.



Taste of Camp will be located at the

Iowa 4-H Camping Center in Madrid, Iowa. Membership in the 4-H Youth Development program is not required to attend.



Youth entering grades 5-8 may attend

"Full Camp" on Wednesday, June 17 at 4 p.m. through Saturday, June 20 at 11 a.m. Youth entering grades 1-4 may attend "Mini Camp" on Friday, June 19 from 8 a.m. to Saturday, June 20 at 11 a.m.


Taste of Camp creates an atmosphere conducive to expanding interest, appreciation and knowledge of the natural environment and sciences. The opportunity to become a leader is established as youth discover, learn and grow...

continue reading

Dallas County ISU Extension Office


28059 Fairground Road


Adel, Iowa 50003
Phone: (515) 993-4281
Fax: (515) 993-1027
Website: www.extension.iastate.edu/dallas
Facebook: www.facebook.com/isuextensiondallascounty

Brick Street Barbecue Time

With Spring upon us it's time for some tasty smothered Baby Back Ribs from Brick Street Barbecue. Order Today!

Call Merle from Brick Street Barbecue at (515) 250-1687. His technique results in the most tender, flavorful and delicious BBQ dining experience you'll find.

Brick Street Barbecue
29048 Prospect Ave
Adel, Iowa 50003
Phone: (515) 993-3049
Email: Merle@BickStBBQ.com
Website: www.BrickStBBQ.com

1st Adel Partners Annual Dinner a Success!

Adel Partners Chamber of Commerce hosted the first ever Chamber Annual Dinner and Awards Night on March 24.

The event was held at Park Place in Adel and over 125 people attended.

The planning committee worked hard to plan a memorable evening that both celebrated the Chamber's successes and offered an opportunity for new and prospective members to get acquainted with the Chamber and our members.

Many thanks to Rob Burditt with Brick Street Financial, Peg Chapman with Eric Schepers State Farm, Tammy Howe with Adel & Winterset TV & Appliance, and Dan Juffer with Horizon Printing.


Chuck Offenburger

One of the highlights of the evening was speaker Chuck Offenburger.

Chuck spoke about his experiences writing about small towns throughout Iowa over the past 50 years and encouraged the Adel business community to work together toward continued success.

The evening concluded with the Annual Chamber Awards. Adel is a growing and thriving community in large part because of our great local businesses and strong base of volunteers.

Rich Hughes was named the 2014 Volunteer of the Year for his years of organizing the corn tent during the Sweet Corn Festival. Rich loyally helps out behind the scenes and is well-deserving of this award.



The Business Improvement Award was given to Adel Family Dentistry for their investment in the Adel community and continued growth.


Adel & Winterset TV & Appliance was named the 2014 Business of the Year in recognition of their substantial history of success and positive impact on the community. As one of Adel's oldest businesses, they continually go above and beyond to meet the needs of their customers.

Since opening in 1960, the business has continually grown and expanded over the past 55 years. The Chapman family is well-known in Adel for their contributions to the community.

The event sponsors donated generously to help cover the costs of the event

This year's sponsors were Eric Schepers State Farm Insurance, Lincoln Savings Bank, Peoples Trust & Savings Bank, Raccoon Valley Bank, River Valley Insurance, and Russell Abstract & Title. Several businesses donated their time, services, and products for the event, including Fareway, Harvey Floral Company, Horizon Printing, Iowa Beverage Systems, and Raccoon Valley Radio.

These local partners made it possible for the Chamber to make the first Annual Dinner a wonderful experience and something to look forward for next year

Adel Partners Chamber of Commerce
PO Box 73, 301 S.
10th Street, 2nd Floor
Adel, IA 50003
Email: Chamber@AdelPartners.Org
Website: www.adelpartners.org
Facebook: AdelPartnersChamberOfCommerce

2015 Holy Week Services at Adel UMC

Holy Week March 29th - April 4th and Easter Sunday - April 5th.

During Holy Week we will have the following services at the Adel United Methodist Church.

Join us on Easter Sunday, and bring your friends and family with you as we celebrate the risen Lord!

The Worship Committee will host a delightful time of fellowship on this glorious day of the Christian calendar
April 5, 2015.

There will be pastries and juice and coffee/tea. Please join us in fellowship hall between services-9:30 a.m.

Holy Week Service Schedule:

Maundy Thursday - April 2nd.
Service at 7:00 p.m.

Good Friday - April 3rd.
Service at 7:00 p.m.

Easter Sunday - April 5th.
Worship 8:30 and 10:30 a.m.

Adel United Methodist Church
115 South Tenth Street
Adel, Iowa 50003
Phone: (515) 993-3791
Website: www.adelumc.org

Penoach Winery Spring Open House April 18

Penoach Winery will host a Spring Open House on Saturday, April 18th, from 12 - 5:00 pm.

We will have snacks, free samples and wine specials.

Sunflower Catering will be at the open house offering gourmet cupcakes for sale and samples of their other products.

Our 2015 event schedule is now complete. Check our website at www.penoach.com or pick one up at the winery.

Penoach Winery
26759 N Avenue
Adel, Iowa 50003
Phone: (515) 993-4374
Website: www.penoach.com
Facebook: Penoach-Vineyard-Winery

Mother's Helper Available in Adel

Mother's Helper Available in Adel.

Contact Maggie at 515-360-9850 for those days you need a few hours to run errands, or get things done around the house.

I am available to take the kids to the library, park, bike rides/walks, and aquatic center.

Rate based on hours/number of children.

Maggie Rooney
Email: maggrooney@gmail.com
Phone: (515) 360-9850

2nd Annual Adel Chocolate Walk May 2nd

Save the date for the 2nd Annual Adel Chocolate Walk on May 2nd from 10-3 p.m. as you visit Adel for shopping, lunch and dessert!

Visit each of the 6 participating businesses to get your passport stamped and sample FREE chocolate! Recipes will also be made available at each location.

Gift basket valued at $50 given away from each business for people who collect stamps on a passport at each location.

Passports can be picked up on May 2nd at the following participating businesses: Adel HealthMart, Adel Quilting & Dry Goods Co, Al Dente Toffee, Brick Street Books & Cafe, Next to New and Penoach Winery.

Come with a group of friends, or bring your mom for an early Mother's day treat and shop, eat and best of all, sample FREE chocolate!

Stay tuned, More details to follow.


Save the Date! Putts Fore Mutts May 17th

AHeinz57 Pet Rescue and Transport, a pet rescue located in DeSoto, will host its annual charity golf outing "Putts Fore Mutts" on Saturday May 17 at Terrace Hills Golf Course in Altoona, located just minutes from Prairie Meadows.

Participants will enjoy 18 holes of golf with cart and green fees, hospitality gifts, and lunch.

Adoptable dogs will be on the course for meet and greet opportunities and hole contests include "hair of the dog" and "putting in the poo".

Proceeds benefit stray, homeless, injured and abused dogs. Registration begins at 7:00 a.m. with an 8:00 a.m. shotgun start.

To register your team visit www.aheinz57.com/putts-fore-mutts.

AHeinz57 Pet Rescue & Transport
Phone: (515) 834-3016
Website: www.aheinz57.com
Facebook: facebook.com/AHeinz57Pets

Save the Date! Toddler-Fest May 2nd

The Dallas County Library Association and 4Rkiids are hosting the second annual Dallas County Toddler Festival on Saturday, May 2nd from 10:00 am to Noon in two building at the Dallas County Fairgrounds.

There will be two hours of free activities dedicated to toddlers and their caregivers, including visitors from the Blank Park Zoo, the Science Center of Iowa, and Living History Farms.

Events will include, Face Painting, Petting Zoo, Princesses, Kid Pics I.D. Cards, Many County Agencies, and Crafts & Activities.

Each child will receive a free book just for attending the festival. Toddler Fest Flyer


Sponsored by 4Rkids & the Dallas County Library Association.
Adel HealthMart - Your Local First Stop!

Our Adel HealthMart pharmacy specializes in serving our community with fast, friendly, professional service and the highest-quality health products.

You'll always work with somebody at our pharmacy who greets you by name, and our pharmacists take the time to counsel you and answer your questions.

Visit us for all your healthcare needs!

Check out our facebook page and while you are there be sure to "like" us!


Hours:
Monday-Friday 8:00 a.m. - 6:00 p.m.
Saturday 8:00 a.m. - 3:00 p.m.
Sunday: Closed

Adel Health Mart
Phone: 515-993-3644
Fax :515-993-4714
After hours Emergency: 515-333-2959
Email: jane@adelhealthmart.com
Website: www.adelhealthmart.com
Facebook: www.facebook.com/adelhealthmart

Around Town
2015 City Wide Garage Sale April 4th
The Citywide Garage Sale will be held on Saturday, April 4th.
To list your address for free at Adel City Hall or at the Adel Public Library, please call...
Continue Reading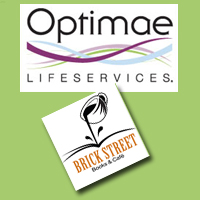 Job Fair at Brick Street Books and Café April 7th

Optimae Life Services is hiring direct staff for community, residential, and job coaches in Dallas County. April 7th from 4-7 pm there will be a Job...
Continue reading
Adel's Van Harden "Life in the Purple Wedge" April 7th

Come meet Adel's very own Van Harden Author, Inventor, Teacher, Radio Personality. Van will share stories from his life. He will sign and sell copies of...
Continue reading
2015 Annual Spring Cleanup April 11th

The Adel Annual Spring Cleanup & Household Hazardous Waste Drop-Off on Saturday April 11th. Annual Spring Cleanup - 7:00 a.m...
Continue reading
Adel Women's Club Annual Spring Luncheon April 13th

The Adel Women's Club will be having their Spring Salad Luncheon on Monday, April 13th from 11:00 a.m. to 1:00 p.m. at the Adel United Methodist Church..
Continue reading
Adel Masons 2nd Sunday Breakfast
The Adel Masons Breakfast is held on the Second Sunday of the month from 7 a.m. - 1 p.m. They feature omelets to order, biscuits and...
Continue reading
First Christian Church C.I.A. Youth Program Wednesdays
The Adel First Christian Church is hosting a new youth program called, C.I.A. (Christians In Action). Join us every Wednesday from...
Continue reading
Free Kids Clothes Closet
Stop by the Kids Clothes Closet in Adel on the first and third Saturday of each month from 9-11:00 a.m. Find clothes for infants to...
Continue reading
Day Bus Trip to Kalona April 18th
Adel Quilting & Dry Goods Co, 909 Prairie Street, is hosting a bus day trip to Kalona on Saturday, April 18.r...
Continue reading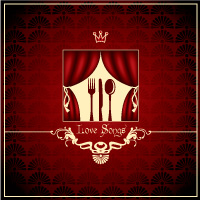 Evening of Love Songs at Adel UMC April 25th & 26th
The Adel United Methodist Church presents the 25th Anniversary of Evening of Love Songs. Join them on Saturday, April 25th, for their famous...
Continue reading
2015 Adel Partners Free Friday Entertainment Series
Adel Partners Chamber of Commerce Announces 2015 Free Friday Series. The Adel Partners Chamber of Commerce is excited to announce the...
Continue reading
Open Sew Friday at the Adel Public Library
Join Jacque Johnson, owner of Adel Quilting & Dry Goods Co., the 2nd Friday of each month at the Adel Public Library for Open Sew Friday! Participants may join...
Continue reading
Alzheimer's Support Group - 2nd. Thursdays

Join The Village at Legacy Pointe of Waukee for an Alzheimer's Support Group for family members and loved ones of those battling Alzheimer's and other ... Continue reading


Adel UMC Wednesday Night Community Suppers

The Adel United Methodist Church welcomes everyone in the community to enjoy a meal and Christian fellowship each Wednesday from ... Continue reading

Check out the full list of events on the
- - - - - - - - - - - - - - - - - - - - - - - - - - - - - - - - - - - - - - - - - - - - -

- - - - - - - - - - - - - - - - - - - - - - - - - - - - - - - - - - - - - - - - - - - - -

Well, that wraps it up for the

DiscoverAdel.Com

newsletter this month!

We hope that you've enjoyed this issue and will share it with your friends.

We always appreciate any comments or article suggestions. Please email us at

info@DiscoverAdel.com

.




Sincerely,


Chris Brocka
G.Rafics Inc.



DiscoverAdel.com is proudly produced by G.Rafics Inc.
Terry Traveller -
This Day in History

Bike Trail Tourism Conference April 2nd

Start Your Prom Night at the Basement Bistro