Dear Lori,

Happy New Year! It's a time for fresh starts and new ventures. On that note it's fitting that we had the chance to visit with Nathan Shanks, the new owner of Baldon, Heating, Cooling & Plumbing.

I've been a big fan of Baldon's plumbing ever since Bill replaced my water heater 20 some years ago. When you live in a house built in 1907 there are just things about the plumbing that you can't (or don't want to) do yourself.

I actually met Nathan two winters ago when the heat tapes failed and the pipes burst at the downtown office. It was a mess of twisted pipes and frozen shut-off valves. Bill and I are staring at the situation when I look over to see Nathan grinning. Where I would have preferred to walk away, he was eager to get to it. You just gotta respect a guy who loves his work.

Nathan seems well fitted to carry on the proud 100 year old tradition and I'm confident that he's up to the task the next time time something goes wonky in the middle of the night.

Speaking of wonky... our favorite little orange parka'd explorer is back with a Terry-centric view on snow. Wish Terry had kept that song a secret though, thanks to Terry, I've been humming it all week.

So grab a cup of coffee, there's a lot to cover this month and we look forward to seeing you in Adel.



Chris

Nathan Shanks - New Owner Baldon Heating, Cooling & Plumbing

On January 1st, Bill Baldon is retiring, handing Baldon Heating, Cooling, and Plumbing over to current serviceman and new owner Nathan Shanks.

This month we spoke with Nathan about the transition and how clients can expect the same great service under new management.

Baldon and Son Heating, Cooling, and Plumbing is the oldest shop in Dallas County.

The employee owned and operated service provider has played a key role in developing Adel, having installed the original plumbing in historic buildings throughout town, celebrating 100 years of service in 2015.

When Bill began looking at retirement, he also began looking for a successor. 2 years ago, Bill found him in Nathan.

Nathan Shanks started out as a plumber 15 years ago when he was looking for a new career. 10 years later, after establishing a wealth of knowledge and experience, Nathan sought further challenges and went back to school to receive his Masters License in Plumbing.

Nathan had heard that Bill was looking to retire, and came on as his lead serviceman.

Over the past two years Nathan has gotten to know the Baldon HVAC customer base, providing the same great service the company is known for.

6 months ago, Nathan and his wife Melissa purchased a house in Adel and have enjoyed living and working in town. Melissa volunteers for AHeinz57 Pet Rescue, and Nathan is an Elder at their church.


Bill Baldon and Nathan Shanks


"We're all in at this point- we bought a house from Bill's dad near the Brick Yard. I don't think I could be anymore committed to this new venture. I like it here-it's nice and quiet."

Now that the handoff is complete, Nathan wants everyone to know that business will continue as usual. The fair pricing structure will stay the same, SAVE certifications will remain, and Nathan will be adding geothermal services and remodeling work to the repertoire, which is one of Nathan's specialties.


Two services will retire with Bill: Baldon Heating, Cooling, and Plumbing will no longer offer sewer cleaning services and well pump extractions. Nathan is able to continue servicing all other well pump needs.

As always, Baldon Hardware Store will remain a separate business. You can now contact Nathan directly 24 hours a day with your service needs by calling 515-371-4036.

Join us in thanking Bill Baldon for his years of exceptional service to our community, and in congratulation Nathan Shanks for continuing this legacy.

Baldon Heating, Cooling, and Plumbing
Nathan Shanks
1805 Main St.
Adel, Iowa 50003
Email: baldonheatingandplumbing@outlook.com
Website: baldonheatingandplumbing.com
Facebook: baldonheatingandplumbing/?fref=ts



For all your heating, cooling & plumbing needs

Happy New Year from LSB Insurance!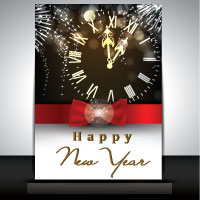 January is an ideal time to evaluate and fine-tune your insurance needs for the
year ahead.

Getting married, buying a new home or car, having a baby, starting a new business, a lot can change in a year.

You may qualify for new discounts or have gaps in coverage that could be financially devastating.

Resolve to call Josh or Lori to schedule your New Years' insurance review!

Joshua Heisterkamp -
AVP LSB Insurance Agent

Lori Brocka -
AVP LSB Insurance Sr. Account Manager

LSB Insurance
805 Main St # 3
Office: 515-993-5663
Website: www.mylsb.com/insurance/default.aspx


Who's Ready to Dance? ADM Dance Camp Jan 9

ADM Dance Camp
Saturday January 9th, 2016
ADM North High School Gym
9 am - 1 pm
Grades K - 6th

Dance Camp Performance
Saturday January 9th, 2016
Varsity Boys Basketball Half Time
ADM North High School Gym
Game Starts at 6 pm

$40 per child - registration fee includes T-shirt, custom-made hair bow, and Poms (You are welcome to order parent shirts on the form)

All dancers will go directly to the North Gym and sit with their grade in their assigned row. Coach Tara and the Dance Team will be there to greet them!
Please have your dancer wear comfy clothes and tennis shoes to practice in. They will be learning their routine to perform that evening at the half time of the Varsity Boy's Basketball Game. We will also have some fun activities planned!
Snacks and water will be provided, however, they may bring a water bottle if they'd like. Please write their name on their water bottle.
Lunch is provided by Jimmy John's! If your child does not like sandwiches and chips they are welcome to bring their lunch!
Please indicate on your registration form of any food allergies so we can pick snacks that will accommodate everyone.
K-2nd will be dismissed at 12:45pm. 3rd-6th will be dismissed at 1pm. When you pick up your child you will need to check out with our helpers. You will pick up your T-shirt(s) and hair bow when you check out. Please follow the check out process so we know everyone is safely accounted for!
Game Attire - Black Leggings, camp shirt, tennis shoes, hair pulled back with hair bow. No Extra Hair Accessories or Jewelry!
All performers must arrive and be in their designated seating by 5:45pm. They must be completely dressed and ready to go! The game will begin at 6pm. After the performance, they will go back to their assigned seat and a parent will check them out with Coach Tara or a Dance Team Member.
Registration Form

If you have any questions please contact Coach Tara!

Tara Lynn Leete, Dance Maid Director
ADM Dance Team Head Coach
2317 Park Ave
Granger, IA 50109
515-447-7102
taralynnleete@yahoo.com

Adel Informational Hotel Meeting Jan. 28th

The Adel Partners Chamber of Commerce will be hosting an informational meeting on Thursday, January 28, 2016 from 5:00 p.m. to 7:00 p.m. in the Raccoon Valley Bank Community House.

The purpose of the meeting will be to learn more about a prospective hotel project in Adel.

Attendees will receive information about the City's hotel feasibility study and have the opportunity to meet the interested hotel developer.

In addition, attendees will have the chance to learn more about the potential project's timeline and any investment opportunities.

Please RSVP by Monday, January 25, 2016 to Deb Bengtson by phone at (515) 993-5472 or email at chamber@adelpartners.org
Adel Partners Chamber of Commerce
PO Box 73, 301 S. 10th Street, 2nd Floor
Adel, IA 50003
Email: Chamber@AdelPartners.Org
Website: www.adelpartners.org
Facebook: AdelPartnersChamberOfCommerce

Adel Auto Parts Has You Covered this Winter


The good folks at Adel Auto Parts - NAPA have you covered for 2016's winter roads.

See farther with brighter headlights, clear through the snow with a new pair of windshield wipers and fresh wiper fluid.

Make sure your vehicle starts with a new battery, and be prepared for anything with a jump starter and power supply.

Keep your vehicle looking good with rubber floor mats, and grab one of those little green trees for pizzaz. It's a brand new year- be prepared for anything that comes your way and remember, NAPA has you covered.



~~~


Winter Is Finally Here Sales Event!


Coats® Tire Changers
at an amazing price! Equipment is on display at our Perry location. Please contact your Rep at Perry Adel location.

View the Flyer
Adel Auto Parts Corporation
809 Main Street * Adel, Iowa 50003
Phone: 515-993-3212
Perry Auto Parts
1001 3rd. St. * Perry, Iowa 50220
Phone: 515-465-4615
Hours:
Monday - Friday 7:30 am - 5:30 pm
Saturday 7:30 am - Noon
Website:
www.napaonline.com
Record Numbers of Birds at Doc's Hunt Club

The weather in Iowa has been great for hunting and groups at Doc's Hunt Club have been extremely successful.

This season hunters at Doc's have already harvested...

1,787 Pheasants
580 Chukar
270 Quail

The fields are full of carry over birds and we are ready to host your hunt. Take advantage of the record number of birds.

Book your Next Hunt now.

Hunts and Clay Shooting
The best quail, chukar partridge, and pheasants
No bag limits
Extended hunting season
Five professional hunting fields
Corporate Clients
Management Team Gatherings and Meetings
Family Hunts
Retreats
Club House
Full Service Lodge
Catering

Call our manager, Aaron, to book your hunt at 800.993.3711.

We don't want YOU to miss out this season!

Book Your Hunt Today!

Like us on Facebook!
Stay updated on all Doc's news, follow us at www.facebook.com/docshuntclub.

Doc's Hunt Club
29475 Prospect Circle
Adel, Iowa 50003
Phone: 1-800-993-3711
E-Mail: docshuntclub@aol.com
Website: www.docshuntclub.com
Facebook: www.facebook.com/docshuntclub

Adel Women's Club "Memorial Tree" Thank you!

The 1st annual "Memorial Tree" was dedicated on December. 4th and was displayed on the corner of 9th and Main St. in Adel.

It is a fundraiser for the Adel Women's Club.
They plan to continue this each year here after.

The club received 150 donations to have a bulb placed on the tree for their loved ones.

The tree will shine throughout this season. All donations go back into the community. The Adel Women's Club gives a big thank you to the community for their overwhelming support.

For more information, Contact Bonnie Conover 720-9141, Judy Burgus 491-8861 or Lana Schrock 238-9781.

Al Dente Toffee to Focus on Production


Al Dente Toffee fans it's time for us to evolve our business. What does that mean?

It means that we will be focusing our shop on toffee production and will be eliminating our retail coffee shop.

Our Toffee will continue to be available via the Internet at www.aldentetoffee.com and other retail locations...including farmer's markets.

This will be effective on January 1st, 2016

Please wish Laura good luck as she starts her new course in life. She has done an incredibly great job running the shop and I will be forever thankful.


And lastly a big Thank You to all our customers who have made Al Dente Toffee successful.

- John Romano

Al Dente Toffee - Romano and Co.
109 N. 9th St. * Adel, Iowa, 50003
Website: AlDenteToffee.com
Facebook: AlDenteToffee?ref=br_tf

ISU Extension and Outreach News & Events


Families Program Offered in Dallas Center and Grimes Area

Since 2012, I
owa State University Extension and Outreach in Dallas County
, through the
Strengthening Families Program
: For Parents and Youth Ages 10-14 (SFP: 10-14)
, has helped more than 70 local families who have children approaching adolescence.
In January, this program will be offered in the Dallas Center-Grimes School District area.
SFP: 10-14 is a seven-week series that helps families build communication, problem-solving and stress-coping techniques by working together.

For adults, the program helps to improve parenting skills by building a positive relationship with children, setting appropriate limits and following through on consequences
- all while showing love and support.


"We were looking for ideas,"
said past participant Doug Barry of Waukee.
"We had three kids but we didn't have the skills that we thought we should have. There's no manual for raising a 14-year-old and 10-year-old."
Youth have a lot to gain from SFP: 10-14, too. As adults discuss and share in a separate room, youth engage in topics of how to deal with stress, set goals and handle peer pressure.



"Youth learn about steps needed to reach their goals. It helps them to be future-oriented, so they're more likely to make better decisions than if they're just in the moment,"
said ISU Extension and Outreach Educator, Lisa Mickelson who facilitates the program.

In the second half of the weekly sessions, families unite and interact through activities to solidify lessons, work toward building more stable relationships while having fun doing so.
"One thing I love about the program is you do it together. It's not just for parents. The youth participate as well,"
Mickelson said.
"Sometimes with the stresses of everyday life, you just don't have time to relax and enjoy your family."
SFP: 10-14 will be held at Dallas Center-Grimes Meadows School on
Sundays, Jan. 17-March 6
(no class Feb. 7) from
5:30-7:30 p.m
. with a f
ree family meal at 5 p.m
.
Cost to register is $15/family. Sign up by calling Lisa at (515) 993-4281,
lmickel@iastate.edu
or by filling out an online form at
http://bit.ly/SFPSignUp
View the SFP 10-14 Flyer
~~~


ISU Ext. Together We Can Feb 15 - March 7th
Iowa State University Extension and Outreach in Dallas County is hosting Together We Can:
A four-week workshop for parents and caregivers of young children to gain skills to create healthy family and co-parenting relationships.
Mondays, Feb.15-March 7 from 6-8 p.m
.
at the Perry Elementary.
"Research shows children benefit when parents collaborate,"
said ISU Extension Educator, Lisa Mickelson.
"This program is really about gaining the knowledge you need to come together and create the best outcomes for your child."
Research from past participants shows an increased level of trust between couples and improved decision-making as well as decreased aggression in the relationship.
Program topics include negotiating parenting time, identify patterns of conflict, characteristics of strong families and the practice of active listening.
To register or learn more about the English session, contact Lisa at
lmickel@iastate.eduor
(515) 993-4281.
To register for the Spanish session, contact ISU Extension Specialist, Rosa Gonzalez at
rdegonza@iastate.eduor
(515) 490-2298.
~~~


Annie's Project: Farm Business Management.
A six-session course created to guide women in making good decisions for their farm business.
February 8th t
o
March 21st,
2016
Annie's Project is the agricultural business education program that empowers farm and ranch women who want to be more knowledgeable about their agricultural enterprises.
Women learn best with and from other women, and Annie's Project takes advantage of that fact by creating a comfortable and supportive learning environment focused on the best farm business management practices.
Course participants will learn effective strategies to make good decisions in five key management areas including financial, human resources, legal, marketing, and production topics.
Course Curriculum
Managing Finances
Managing Human Resources
Managing Legal Issues
Managing Marketing
Managing Production
Format
Brief presentations and extended discussion with women ag professionals
Important topics affecting farm operations
Learn about resources available to farm women
Network with other farm women
Annie's Project is hands-on, not just lectures.
Register online
at:
http://psr.extension.iastate.edu/events/694/register
Class Dates:
February 8, February 15, February 22, February 29, March 7 and March 21, 2016
Cost:
$75. Includes meals and class materials.
Location:
DMACC West Des Moines Campus, 5959 Grand Ave, West Des Moines, IA 50266
Deadline:
midnight, February 1, 2016.
Class size is limited and pre-registration is required to attend. Registrations accepted on a first-come, first-paid basis.
Cancellation:
To cancel your registration please call (515) 294-6429 or email
anr@iastate.edu
. A refund will be issued in 7-10 days.
Confirmation:
registration receipts are sent via email. Please provide a valid email address when registering.
For assistance with registration, receipts, cancellation or questions on the status of your registration contact Program Services at (515) 294-6429 or
anr@iastate.edu
.
Contact:

Cortney Garrington
Executive director, Warren County Extension
(515) 961-6237 |
cortneyg@iastate.edu
Steve Johnson
Farm Business Management Field Specialist
(515) 957-5790 |
sdjohns@iastate.edu
Statewide sponsors; Farm Credit Services of America and United States Department of Agriculture
~~~

Dallas County ISU Extension Office

Adel, Iowa 50003

Phone: (515) 993-4281

Fax: (515) 993-1027

Save the Date! RRVT Annual Banquet Feb. 20th


Save the Date of February 20th, 2016 for the Annual Raccoon River Valley Trail Fundraising Banquet at the Marriott Hotel Jordan Creek Parkway, West Des Moines Iowa.

Live Auction. A fun filled night for all.
Formal invitation to follow.

Raccoon River Valley Trail Association
14581 K Avenue
Perry, Iowa 50220
Phone: 515-465-3577
Email: raccoonrivervalleytrailassociation
Website: www.raccoonrivervalleytrail.org

Help Support the Adel Museum Addition


Please support our local Adel museum's expansion, helping us add a new section to house our Nile Kinnick, Jr. and Governor George Washington Clarke collection.

The Kinnick-Clarke collection is currently crowded into a small display in the museum; it needs its own prominent space!

The new addition will be 840 square feet and will include a new display and 12' ceilings.

The museum has raised over $87,000 toward the $150,000 needed to construct this addition.

With $63,000 more we will realize our vision of the new home this fine collection deserves.


Nile Kinnick, Jr.

As halfback for the University of Iowa, Kinnick gained the nickname "Cornbelt Comet," going on to win the Heisman Trophy, the Maxwell Award, and the Walter Camp Award in 1939.

While he was drafted into the NFL in 1940, he decided to pursue a law degree instead.

In 1941, he joined the Naval Air Corps Reserve to help fight in World War II.

Tragically, Kinnick died in a plane crash off the coast of Venezuela on June 2, 1943.

He was inducted into the College Football Hall of Fame in 1951, and the Hawkeyes named their football stadium after him in 1974.


Governor George Washington Clarke

Governor George W. Clarke, Iowa's 21st two-term governor of Iowa, and grandfather of Nile Kinnick, Jr. was a lifelong resident of Adel.

Please consider donating today by send ingyour check to City Hall, 301 S. 10th St., Adel, IA 50003 or contribute at GoFundMe.com/AdelMuseum

Larger donations will be recognized in perpetuity at the new addition.

City of Adel
301 S. 10th Street
Adel, Iowa 50003
Phone: (515) 993-4525
Website: www.adeliowa.org
Facebook: CityofAdelIowa

City Hall Hours:
Mon. - Fri. 8:30 am - 4:30 pm

Brick Street Barbecue Time in the Snow!

With winter upon us it's time for some tasty smothered Baby Back Ribs from Brick Street Barbecue. Order Today!

Call Merle from Brick Street Barbecue at (515) 250-1687. His technique results in the most tender, flavorful and delicious BBQ dining experience you'll find.

Brick Street Barbecue
29048 Prospect Ave
Adel, Iowa 50003
Phone: (515) 993-3049
Email: Merle@BickStBBQ.com
Website: www.BrickStBBQ.com

Become a Friend of the RRVT

It's that time of year when you are probably thinking about holiday gifts or need a last minute tax write-off.

That makes this the perfect time to become a Friend of the Raccoon River Valley Trail!

Your donation helps the Raccoon River Valley Trail Association (RRVTA) in its mission of promoting and marketing the trail and the trail communities.

You will receive 1 annual trail pass for each $25.00 donation you make. (passes issued by Dallas, Guthrie & Greene County Conservation Boards). Making a donation is easy! Simply Donate Today!

You can help support the trail by becoming a "Friend of the Trail".

To find out more information please visit our website raccoonrivervalleytrail.org.

Raccoon River Valley Trail Association (RRVT)
14581 K Avenue
Perry, Iowa 50220
Phone: 515-465-3577
Website: www.raccoonrivervalleytrail.org

A Successful Health Plan Includes Massage
Massage Therapy is an essential part of a successful health plan.

As a passive activation of muscle fibers, massage increases productivity and reduces recovery time needed post exercise.

It increases circulation of blood, lymph, and synovial fluid which are lubricants that act as filters and keep our engines running.

Massage also promotes self awareness, self confidence, and body appreciation - great tools as you build a healthy foundation.

My philosophy is to intermix relaxation and deep tissue techniques to reduce stress and increase muscle response for truly therapeutic benefits.

Book your next massage at Studio Q 360 to experience the benefits massage therapy can add to your wellness routine.

Happy New Year from Studio Q 360!


-Katrina Brocka, LMT

Studio Q 360
Katrina Brocka, Licensed Massage Therapist
917 Main St
Adel, IA 50003
(515) 689-4754
Email: Kbrocka@gmail.com
Facebook: StudioQ360

Around Town
Free Kids Clothes Closet
The closet is open on the first and third Saturday of each month from 9:00 - 11:00 a.m. at the Adel First Christian Church Find clothes for infants to...
Continue reading
Harvey's 12 Days of Christmas Grand Winner Announced
Harvey's Greenhouse would like to say Thank You All for participating in Harvey's 12 Days of Christmas Giveaways!..
Continue reading
Adel Masons 2nd Sunday Breakfast
The Adel Masons Breakfast is held on the Second Sunday of the month from 7 a.m. - 1 p.m. They feature omelets to order, biscuits and...
Continue reading
2015 Open Sew at the Adel Public Library

Join Jacque Johnson, owner of Adel Quilting & Dry Goods Co., the 2nd Thursday and Friday of each month at the Adel Public Library for Open Sew!... Continue reading


Wednesday Night Community Suppers

Everyone is invited to join the Adel United Methodist Church on Wednesdays for a Community meal. Wednesday Evening Meals
Service is from 5:30 - 7:00 p.m... Continue reading

Check out the full list of events on the
- - - - - - - - - - - - - - - - - - - - - - - - - - - - - - - - - - - - - - - - - - - - -

- - - - - - - - - - - - - - - - - - - - - - - - - - - - - - - - - - - - - - - - - - - - -

Well, that wraps it up for the

DiscoverAdel.Com

newsletter this month!

We hope that you've enjoyed this issue and will share it with your friends.

We always appreciate any comments or article suggestions. Please email us at

info@DiscoverAdel.com

.




Sincerely,


Chris Brocka



DiscoverAdel.com is proudly produced by G.Rafics Inc.
Terry Traveller -
For the Love of Snow

2016 Youth Baseball & Softball Sign-Up