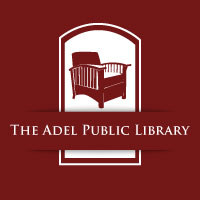 Courtesy of Adel Library:
Celebrate National Library Week April 10-15!
Visit the Adel Public Library during National Library Week and participate in our spring book swap.
We also have a top reader contest where the people who check out the most library materials during National Library Week will win prizes!
The third place winner will win gift cards to Subway™, the second place winner will win bowling passes to the Adel Family Fun Center, and the first place winner will win a new Kindle Fire!
Library Hours:
Mondays and Fridays, 10 am to 5 pm
Tuesdays – Thursdays, 10 am to 7 pm
Saturdays, 10 am to 1:30 pm
Adel Public Library
303 S. 10th Street
Adel, Iowa 50003
Phone: 515-993-3512
website: www.Adel Public Library