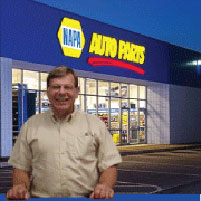 Courtesy of Adel Auto Parts:
Say hello to fall during the NAPA Savings Drive this September at Adel Auto Parts and Perry Auto Parts!
Its time to winterize your summer toys and this month, NAPA has a great deal on Sea Foam Motor Treatment and Deep Creep Penetrating Lubricant.
Just $7.99 each, perfect for boats, lawn mowers, and accessories.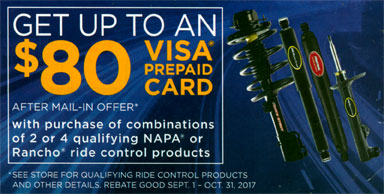 Save up to $50 on your favorite sports team apparel and merchandise from FANATICS.COM with qualifying purchase of NAPA brakes.
And, get up to an $80 Visa Prepaid Card after mail-in offer with purchase of combinations of 2 or 4 qualifying NAPA or Rancho ride control products! See store for details.
Visit John and his crew at two convenient Dallas County locations in Adel and Perry Iowa. Anything'spossible with a little NAPA Know How!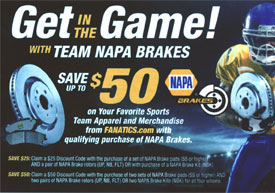 Adel Auto Parts Corporation
809 Main Street • Adel, Iowa 50003
Phone: 515-993-3212
Perry Auto Parts
1001 3rd. St. • Perry, Iowa 50220
Phone: 515-465-4615
Hours:
Mon – Fri 7:30 am – 5:30 pm
Sat 8:00 am – 3:00 pm
Website: www.AdelAutoParts.com