Courtesy of the Dallas County ISU Extension Office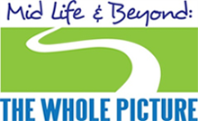 Are you interested in enhancing the quality of life in Adel for those who are 45 and older?
Iowa State University Extension and Outreach – Dallas County, whose mission is to improve the quality of life for Iowans, would like to introduce to you a new holistic educational initiative, Mid Life and Beyond: The Whole Picture.
Retirees and those looking down the road to retirement want fulfilling, challenging and productive lives which reflect whole person wellness in the areas of physical, social, spiritual, intellectual, emotional, occupational, and financial.
This initiative will help to identify and address the challenges and opportunities for communities.
We need your support and assistance in order to move this initiative forward in the Adel community. How can you help?
Be a part of an Adel steering committee to determine the scope of the initiative in your community, to communicate the project to the community, and to secure local study circle facilitators and participants.
Join Study Circles to have your voice heard and make a difference in your community. We need 2 local facilitators, and 8-12 participants of varying ages, income, occupations, and associations per study circle. Study circles will meet for four 90 minute sessions.
Become a Volunteer Lifestyle Guide who will assist with bringing programs, resources, and expertise to the local level along with helping to carry out plans identified in the study circles.
Finally the Mid Life and Beyond Initiative will bring Educational Events to the public which could cover topics such as health and health care, finance, technology and aging, social perceptions of aging, and housing considerations.
If you are interested in bringing this initiative to Adel, please contact Lisa Mickelson, ISU Extension and Outreach, at 515-993-4281 or lmickel@iastate.edu. For more information visit our website, www.extension.iastate.edu/midlifeandbeyond.
Dallas County ISU Extension Office
28059 Fairground Road
Adel, Iowa 50003
Phone: (515) 993-4281
Fax: (515) 993-1027
Website: www.extension.iastate.edu/dallas
E-mail: xdallas@iastate.edu