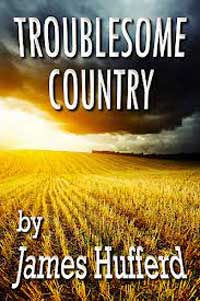 Courtesy of the Adel Public Library:
The Adel Public Library is pleased to welcome Adel native James Hufferd to speak about his book "Troublesome Country" on Thursday, December 5th at 6:30 p.m.
This book "is a forceful statement of what is right about America — as well as a history of where we've gone off the track.
With an array of fascinating, little-known details and stories from throughout our history, the author shows how each failure comes from betraying our own ideals, and calls for us to finally live up to them."
Library Hours:
Mon. and Fri. 10 a.m. – 5 p.m.
Tues. – Thurs. 10 a.m. – 7 p.m.
Sat. 10 a.m. – 1:30 p.m.
Adel Public Library
310 S 10th St.
Adel, Iowa  50003
Phone: (515) 993-3512
Website: www.adelpl.org