Courtesy of the Adel Public Library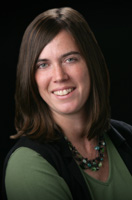 Thursday, Sept. 29th: Train to Nowhere – 7:00pm
Adel Public Library
Local author and journalist, Colleen Bradford Krantz will discuss her book Train to Nowhere: Inside an Immigrant Death Investigation.
Krantz also wrote and co-produced the award winning documentary based on the book.
The Train to Nowhere is the true story of eleven illegal immigrants who died in their pursuit for better lives in the United States.
Adel Public Library
310 S 10th St.
Adel, Iowa 50003
Phone: (515) 993-3512
Website: www.adelpl.org