This month we spoke with owner Laurie Bever of the new gift shop and home store, Decor Adel located south of the downtown square along Hwy 169.

This month we spoke with owner Laurie Bever of the new gift shop and home store, Decor Adel located south of the downtown square along Hwy 169.
Opened in November, the home furnishing store offers farmhouse chic decor and gifts. Customers say they are surprised by the variety of new, handmade, and gently used vintage items such as wreaths, sculptures, jewelry, crystal, dried and fresh flowers, greenery, hand painted Adel signs, holiday decor and more.
Laurie is a homegrown Iowan while her husband grew up in Adel. The couple recently moved to Adel to be near friends and family.
"We lived in West Des Moines and it got to the point that we wanted to try something different, something less busy, so we came back to a small town. We really enjoy it, we found a great house, and everything we need is nearby."
Laurie graduated from Iowa State with a double major in Journalism and Home Furnishings. For 30+ years Laurie was in marketing, advertising, and PR promoting brands and products. The transition to her own business developed from these experiences.
"In my last position I was in charge of national advertising for the National Pork Board. I worked a lot with HGTV creating special ad promotions and I became a big fan. Home interiors have always been a passion for me. I've always made pillows and curtains, you know, things for my home and other people. I've always had this interest and the opportunity became available to make a change. We moved here and it all came together."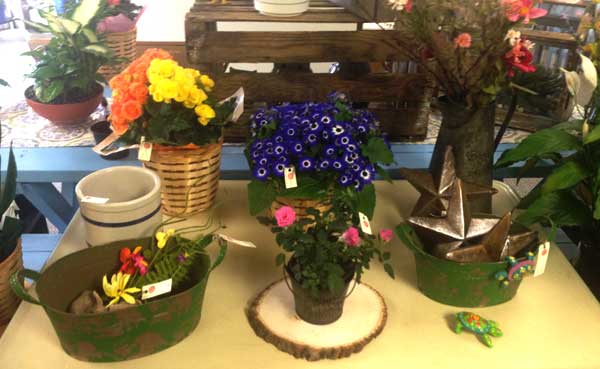 "I had been thinking about my own store for a few years while I developed a business plan. I recognized the need that Adel doesn't have many retail stores. I hope I can fill a little niche for what people are looking for and help bring people back to shopping locally for gifts and fun items for themselves."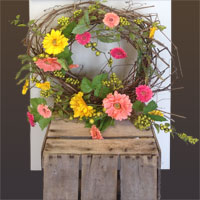 "My inspiration comes from the 'Fixer Upper' show on HGTV and Magnolia Farms' slightly rustic feel. 
The items I had made for the store are things you would see on those shows such as ladder shelves, wall frames where you can hang wreaths, and benches all made by an Adel resident. 
I have a nice collection of hand painted Adel signs. I like to help people visualize how they can use those things they see and like from renovation homes."
In addition to the items on display, Laurie helps search and find home accessories for customers. She does not charge an additional fee for this service, as she is thrilled to help customers find the perfect item they couldn't find elsewhere. She also provides home staging services.
"I like to have relationships with my customers. If there is something they were hoping to find but didn't I help them find it. I've helped people find different pictures, specific types and sizes of clocks, and special items for graduation such as custom pallets to display photo collages. I have the time to do that and I want people to know Decor Adel provides a custom fit for them."
Laurie enjoys following trends such as the arrow motif that is popular now. She plans to continue watching trends and providing items you can find elsewhere. The collection reflects the changing seasons and upcoming holidays. The best way to see new items is to stop in or visit the Facebook page. 
"I want people to know the store is affordable and reasonably priced. I want items that are within reach for people. People are very complementary about the pricing and the items they found. Its a nice surprise for them."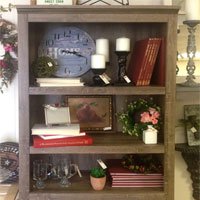 "The people that visit the store range from 20s to retirees. It's a wide range of people and everyone is looking for something a little different. I think there is something for everybody at Decor Adel. The store is a destination- a small shop in a small town. 
Many customers are in town for appointments or renewing their license. They stop in and usually find something for himself or herself or someone else.  I'm excited to have more people from Adel learning about us. I urge people to find us and discover the store with something for everybody!"
Please join us in welcoming Laurie and Decor Adel to our growing community. Meet Laurie and check out the fun collection Tuesdays through Fridays 10 a.m. to 5:30 p.m. and Saturdays from 10 a.m. to 5:00 p.m.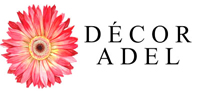 Décor Adel
710 Prairie St.
Phone: (515) 493-8560
Email: decoradel@gmail.com
Facebook: decorinadel