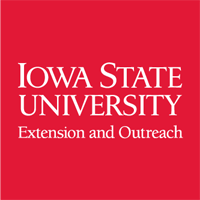 Courtesy of the Dallas Co Extension Office
Iowa State University Extension and Outreach is seeking qualified candidates to fill two Human Sciences Specialist positions that will promote Extension engagement and education with individuals, families and communities.
The Family Finance position will serve in Polk, Dallas, Warren, and Madison counties.
The Nutrition and Wellness Specialist will serve serve Crawford, Carroll, Greene, Shelby, Audubon, and Guthrie, Cherokee, Buena Vista, Pocahontas, Ida, Sac, and Calhoun counties.
The complete position descriptions and application processes can be found at:
http://www.iastatejobs.com/postings/28220 for the Family Finance Specialist
http://www.iastatejobs.com/postings/28224 for the Nutrition and Wellness Specialist.
The guaranteed application consideration deadline is September 24, 2017
For questions regarding this position, please contact Kaela Black at kblack@iastate.edu or call (515) 294-3283.
If you have questions regarding this application process, please email employment@iastate.edu or call (515) 294-4800 or Toll Free at 1-877-477-7485
Dallas County ISU Extension Office
28059 Fairground Road
Adel, Iowa 50003
Phone: (515) 993-4281
Fax: (515) 993-1027
Website: www.extension.iastate.edu/dallas
Facebook: ISUExtensionDallasCounty