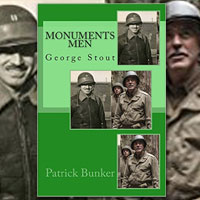 Courtesy of Adel Library:
Did you know Iowa has our very own Monuments Man?
This January we have two chances to learn more about local hero George Stout.
Join us as we watch the film "Monuments Men" on the Big Screen on Thursday, January 21st at 6:30 pm.
Then come to the library on Saturday, January 23rd at 10:30 am when Winterset Library Director Nancy Trask will present historical slides about the Monuments Men, especially introducing George Stout, who was born and raised in Winterset, Iowa. 
George Clooney's character in "The Monuments Men" movie was based on George Stout, and Nancy's program is based on extensive research and interviews with surviving family members.
Adel Public Library
310 S 10th St.
Adel, Iowa  50003
Phone: (515) 993-3512
Website: www.adelpl.org
Facebook: Adel-Public-Library/90418118224
Library Hours:
Mon. and Fri. 10 a.m. – 5 p.m.
Tues. -Thurs. 10 a.m. – 7 p.m.
Sat. 10 a.m. – 1:30 p.m.