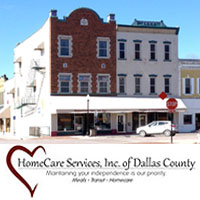 Courtesy of HomeCare Services, Inc.:
HomeCare Services, Inc. of Dallas County offers a Kids Summer Bus Shuttle.
Need transportation to the library and/or the swimming pool?
Purchase a bus pass for $15.00/mo and ride the HomeCare in-town shuttle as many times as you need during the month.
$10.00 bus pass for each sibling being picked up & dropped off at the same location, day, & time. Call us for more information! Contact: (515) 993-4531 or (515) 465-2300 ext 1.
Safety: Background checks completed on all drivers.
Homecare Services, Inc. of Dallas County
Contractor for HIRTA Public Transit
101 N 9th St.
Adel, Iowa 50003
Phone: (515) 993-4531
Website: www.homecareadel.com