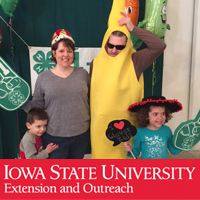 Courtesy of the Dallas Co Extension Office
Dallas County 4-H and Clover Kids held a county wide "Hands to Larger Service" food drive event this last Saturday (March 4th, 2017). 
Over 1500 pounds of food and $850 in cash donations were raised for the Dallas County food pantries and food backpack programs through the schools. 
4-H'ers and Clover Kids gathered food through community drives and individual effort. The kids along with their families, neighbors and community members brought donations to the event where they were weighed and sorted. 
The food pantries in Adel, Dallas Center, Waukee, Perry, Granger, Woodward, Grimes, and Dexter were supported with food and monetary donations.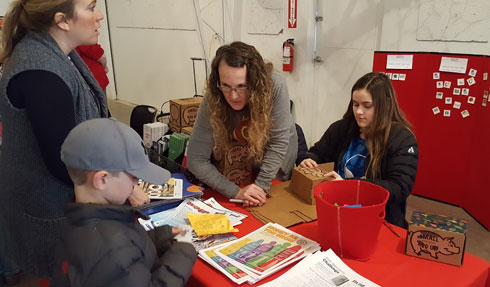 A major focus of the event was to provide education on food insecurity in Dallas County and what we can all do to make a positive impact. ISU Extension and Outreach Nutrition and Health specialist Mary Krisco and Family Finance Specialist, Carolyn Steckelberg provided resources on eating healthy and building strong financial skills.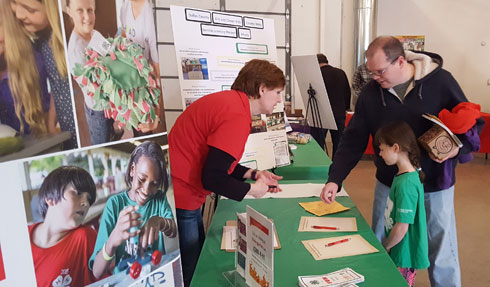 The Dallas County Master Gardeners educated the kids on donating fresh produce to your local food pantries. Dallas County Public Health, World Food Prize, Food Bank of Iowa, and Waukee Community Closet also provided educational opportunities.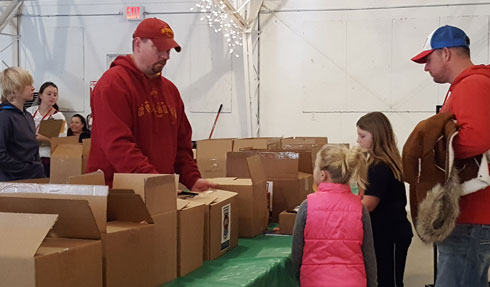 Food Insecurity is defined as having limited access to enough food for an active, healthy lifestyle. 9.3% of Dallas County residents experience food insecurity (approximately 7,452 people). Between Feb. and Oct. 2016, local food pantries served 2,309 households in Dallas County. Dallas County food pantries serve all ages.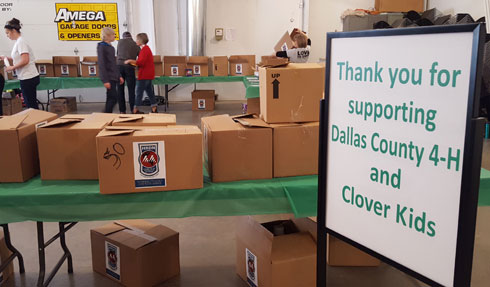 Friday Food Backpack programs in Dallas County schools help lessen hunger in children by providing school-aged youth with a backpack of kid-friendly, healthy food. During the 2015-16 school year, 6,198 backpacks were distributed in the county.
Mobile Food Pantry locations include the First Presbyterian Church in Dallas Center, Crossroads Church and the Dallas County Hospital in Perry along with the Rhema Worship Center in Waukee.
Dallas County ISU Extension Office
28059 Fairground Road
Adel, Iowa 50003
Phone: (515) 993-4281
Fax: (515) 993-1027
Website: www.extension.iastate.edu/dallas
Facebook: ISUExtensionDallasCounty