Dallas County ISU Extension Office: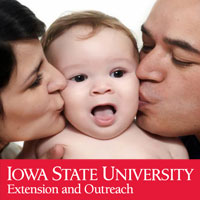 Great Beginnings for Families.
Deadline is Thursday, January 25th. 
Thursdays, February 1 – March 1
6:30 – 7:45 pm at the Waukee Grant Ragan Elementary
Great Beginnings for Families is a program for parents of 0-6 year olds. 
Learn about positive discipline and guidance, helping children resolve conflict, handling uncomfortable emotions and feelings and encouraging learning through play.  
Cost is $10 per family for the series with free child care. 
Please register through Waukee Community Education.  
Dallas County ISU Extension Office
28059 Fairground Road
Adel, Iowa 50003
Phone: (515) 993-4281
Fax: (515) 993-1027
Website: www.extension.iastate.edu/dallas