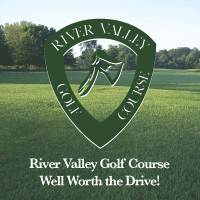 I love to golf and in Adel there is no better spot than the River Valley Golf Course.
Most of my winter is spent counting down the days to the first blustery days of spring when I can finally hit the greens. And in the middle of March, I was out there, a wide smile across my face, oblivious to the cold. There are few simpler pleasures than walking the well maintained fairways as I take in the beauty ofnature all around me.
When I bring my friends to River Valley for the first time they are surprised at the difficulty the public, central Iowa course offers.
River Valley Golf has it all, challenges around each rolling hill, great prices for seasonal and day passes, late evening discounts, and tournaments all season long. Want to see for yourself?
– Terry
River Valley Golf Course
22927 Valley View Trl
Adel, Iowa 50003
Phone: (515) 993-4029
Website: www.rivervalleygolf.com