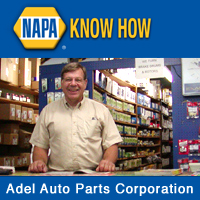 At NAPA, we know accessories, like a 4 piece set of rubber WeatherTech floor mats in gray, black, or tan will keep your ride pristine.
And with a hitch mount cargo carrier with 500 pound load capacity, your accessories will work as hard as you do.
So you better believe we know Dad.
Visit Adel Auto Parts and let owner John Standley and his crew help you find the perfect Father's Day gift with a little NAPA Know How.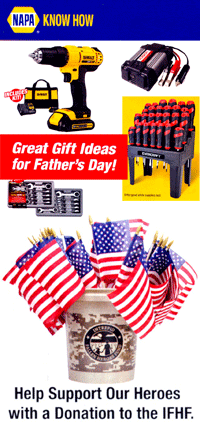 This month, purchase an American flag to help support our heroes with a $1 donation to the IFHF.
Support the brave men and women of our Armed Forced at: fallenheroesfund.org.
Check out the June Specials Page for added Savings!
Adel Auto Parts Corporation
809 Main Street • Adel, Iowa 50003
Phone: 515-993-3212
Perry Auto Parts
1001 3rd. St. • Perry, Iowa 50220
Phone: 515-465-4615
Hours:
Monday – Friday 7:30 am – 5:30 pm
Saturday 8:00 am – 3:00 pm
Website: www.AdelAutoParts.com