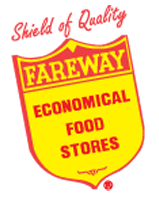 Courtesy of Fareway Stores, Inc.:
New Store Opening Announced
— Feb 16, 2012
Fareway Stores, Inc. is pleased to announce it has entered into a purchase agreement to acquire the current SuperValu store located at 804 Nile Kinnick Drive in Adel, Iowa.
Fareway has a history of being in similar sized towns with similar sized facilities. Fareway is dedicated to expanding the number of these locations and by doing so into Adel, our hope is that this will make shopping with us more convenient for our customers, while allowing new customers the opportunity to get to know Fareway.
Fareway intends to transform the current facility into a Fareway grocery store that Iowans have come to expect from Fareway. Fareway's intent is to begin working with the appropriate parties immediately to minimize current customer disruption, while ensuring local residents have access to a full service meat department, farm-fresh produce, low, competitive prices, remarkably clean stores, and highly personalized "to your car" carry-out service.
We want to thank the current owners and operator for their professionalism and relationship over the past few months. All parties are working through issues regarding the current employees and customers of the store.
For employment opportunities, please check out the "company" section of our website.