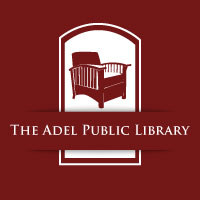 Courtesy of Adel Public Library:
Come exercise at the Adel Public Library as they Walk Away the Pounds every Monday, Tuesday, and Thursday at 9:00 am.
Also, you're invited to join them for Tai Chi every Wednesday at 9:00 am.
Both groups are free and always welcoming new people. Complete schedules are available at the information desk.
Adel Public Library
303 S. 10th Street • Adel, Iowa 50003
Phone: 515-993-3512
Website: www.Adel Public Library
Facebook: AdelPublicLibrary
Library Hours:
Mondays and Fridays, 10 a.m. to 5 p.m.
Tuesdays through Thursdays, 10 a.m. to 7 p.m.
Saturdays, 10 a.m. to 1:30 p.m.