Courtesy of Adel Library:
Visit the Adel Public Library this month for an Early Out Movie.
This month they will be showing the movie "The Secret Life of Pets"  on the libraries' big screen.
Please join them Wednesday, February 22nd at 2:00 pm.
"Max (Louis C.K.) is a spoiled terrier who enjoys a comfortable life in a New York building until his owner adopts Duke, a giant and unruly canine. During their walk outside, they encounter a group of ferocious alley cats and wind up in a truck that's bound for the pound. Luckily, a rebellious bunny …" And yes, they will have popcorn!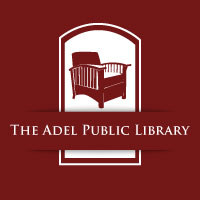 Library Hours:
Mondays and Fridays, 10 am to 5 pm
Tuesdays - Thursdays, 10 am to 7 pm
Saturdays, 10 am to 1:30 pm
Adel Public Library
303 S. 10th Street
Adel, Iowa 50003
Phone: 515-993-3512
website: www.Adel Public Library