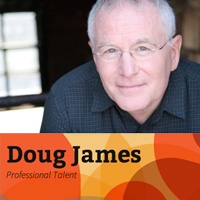 August 8th, 2015 will be a homecoming for Doug James.
Doug is a Class of 67′ graduate who makes his living as a DJ, voice talent, actor, and musician in Chicago.
His band, Doug James and the Pocket will be playing on stage August 8th from 11 am to 2 pm after the Adel Sweet Corn Festival parade.
In 2010, former Chicago Dee Jay Doug James recruited a veteran band of Chicago musicians to form Doug James and The Pocket.
"Since then we've been tearing through Chicagoland with shows at the House of Blues, Buddy Guy's legends, the Hard Rock Cafe, Reggies, Harlem Ave Lounge, the Chicago Blues Fest, Ribfest and other venues."
"We make music that matters to us – part blues, part funk, part r&b, part rock. We play real loose with the proportions, though." says Doug,
The band's recently released CD 'Leg Up', is available for download on iTunes, CD Baby, Amazon, Google Plus and on BandCamp."
"Leg Up should come with a warning: Once you put it in your CD player, you may not be able to get it out… James has assembled a killer lineup of tunes that represents the best of their live shows, dripping with authentic Chicago-style rhythm and blues. They are the real deal!"
— Steve Downes, WDRV-FM Chicago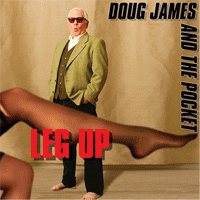 Band Members:
Doug James – Vocals/Keys/Percussion
Rick Demshi – Bass/Vocals
Ken Johnson – Keyboards
Chuck Wasserburg – Guitars/Mandolin.Vocals
Dave Rix – Harmonica/Vocals/Percussion
On Saturday, his nephew Aaron James, will be sitting in on percssion while Dave enrolls his daughter in Harvard.
"Aaron is a great musician, I'm looking forward to performing with him on stage."
Although Doug might not make back to Adel very often, you've probably seen or heard him. He's a very talented performer who successfully does a wide range of work in film, television, theater and music.
Recently he's been the voice of McDonalds, Craftmen, Reese's Puffs and Eggo to list a few.
His film work includes, Google Me Love, Just Like a Woman, Diversion, The Express, and Check Please.
On TV he's been in, Chicago PD, ER, Cupid, Prison Break. and as a villain in the STARZ hit, Boss.
"I play a VERY bad man. I was known simply as 'The Grey Haired Man' until season 2 when my identity was revealed. I play an anonymous, mysterious, somewhat scary guy who basically does surveillance and if the job requires cleans up any loose ends. The Kelsey Grammar series lasted only 2 seasons. But it was a great show and so much fun to be working with so many fine actors!"
On living in Chicago, Doug replied, "…it's been the best place to do what I've done, but it's the Adel start that helped make that possible."
When asked what to expect on the 8th,"We hope that when you listen to us you dance a lot, laugh some, and yes, maybe even think some. That's what we're all about." – Doug
You can see and hear clips of Doug's work at DougJames.com and listen to the great sounds of Doug James and the Pocket at www.djp6.com.