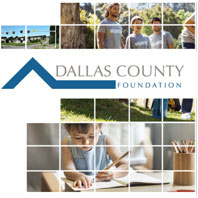 Courtesy of Dallas County Foundation:
The Dallas County Foundation, in conjunction with Grow Greene County Gaming Corporation, is pleased to announce that $133, 347.81 has been awarded to 29 Dallas County organizations for 2017 community betterment projects.
Those receiving funds are charitable organizations with a tax designation of 501(c)3, 5, 6 or a 170(b) unit of government.
Since 2006 DCF has awarded over $965,347 to nearly 189 projects in Dallas County. Those projects are listed at: www.dallascountyfoundation.org.
This is the second year for Grow Greene County Gaming Corporation to grant funds to county foundations immediately surrounding Greene County.
Grow Greene County intends to grant funds to these counties each year.
The Dallas County Foundation received $42,130.47 this year from GGCGC.
The next grant cycle will be announced in December 2017.
Dallas County Foundation is an affiliate of Community Foundation of Greater Des Moines.
DCF/GGC 2017 Grant Recipients are:
1. Adel – Adel Oakdale Pride – $2,500
Oakdale Cemetery Improvements
2. Adel – Adel Home Care Services – $2,500
Food proofer cabinet, upgrade floor
3. Adel – Team Run Free – $2,000
Special needs run cart
4. Adel – Good Samaritan Food Pantry – $4,233
Air conditioning, office equipment
5. Adel Public Library – $2,800
Community room flooring
6. Bouton – Veteran's Memorial – $5,000
Reconstruct memorial
7. Dallas County Food Bank of Iowa – $7,000
Dual axle delivery truck
8. Dallas County Habitat for Humanity – $5,000
Storage trailer
9. Dallas County Brenton Arboretum – $2,000
Color copier
10. Dallas Center – Spurgeon Manor – $3,000
Rehab equipment
11. DeSoto AHeinz57 – $14,000
New surgical equipment, bldg.
12. DeSoto Public Library – $1,017 – Laptops
13. Granger Hawks Dug Out Club – $5,600
Baseball bullpen fencing
14. Granger Parks and Rec – $3,500
Lighting for Centennial Park
15. Granger Police Department – $1,882
In-car and body cameras
16. Minburn Comm. Betterment – $2,500
Parking lot improvements
17. Minburn Fire and Rescue – $800
Gas detection equipment
18. Minburn, City of – $9,000
City Hall/library roof
19. Perry Historic Preservation – $1,500
Veteran Mem repairs Violet Hill
20. Perry – Nu Alpha Gamma Chapter – $3,630.47
One room school house Forest Park
21. Dallas Co. Conservation – $20,000
Raccoon River Valley Bike Trail
22. Perry – New Hope Bargain Shoppe – $1,300
Display racks, point of sale iPad
23. Perry – Performing Arts HS – $2,500
Theatre equipment
24. Perry – Paces Program – $2,500
Student program equipment
25. Perry – Industrial Tech – $5,000
Mobile welding carts
26. Perry – Lutheran Home – $5,585.34
Intergenerational day care
27. Perry – Public Library – $2,000 – Chairs
28. Perry – Art on the Prairie – $5,000 – Metal sculpture
29. Waukee – Public Library Friends – $10,000
Children's Library Updates
Dallas County Foundation
P.O. Box # 46
Adel, IA 50003
Website: DallasCountyFoundation.org
Facebook: dallascountyfoundation