Courtesy of the ISU Extension Office:
The Sugar Grove Sunshine 4-H club is celebrating their 100 year anniversary!
Join them at their open house on Saturday, September 24
from 1 to 5 p.m. at Lake Robbins Ballroom, Woodward.
Enjoy refreshments. Share memories. Watch short programs led by local youth.
Search a membership list from 1917 to today. View old photos. Listen to songs sung by members. Connect with Dallas County's oldest – yet still vibrant – 4-H club!

More information on the celebration's Facebook event page.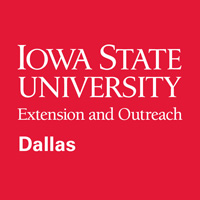 Dallas County ISU Extension Office
2059 Fairground Road
Adel, Iowa 50003
Phone: (515) 993-4281
Fax: (515) 993-1027
Website: www.extension.iastate.edu/dallas
E-mail: xdallas@iastate.edu
Facebook: ISUExtensionDallasCounty