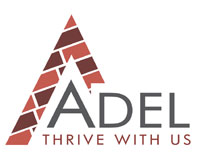 Courtesy of City of Adel:
The City of Adel, a rapidly growing suburb in the vibrant Des Moines metropolitan area with a population of approximately 4,000, is accepting applications for the non-exempt position Street Laborer.
This is a full-time position reporting directly to the Director of Public Works.
The Street Laborer performs a variety of basic and semi-skilled work in the operation and maintenance of the City's streets, sidewalks, forestry, and other public areas. The incumbent will also work on special projects and in conjunction with other City departments as directed.
A complete job description and application may be found at Adel City Hall – 301 South 10th Street, Adel, IA 50003.
Prior related experience in a municipal or private setting is preferred. High school diploma or equivalent is required. Minimum qualifications are listed in the job description.
The salary range for this position is $16.00 – $18.00, with a starting salary commensurate with qualifications and experience. The position is represented by the IUOE Local 234.
Some evening and weekend work is required. The City offers a comprehensive benefit package including State of Iowa retirement.
Interested applicants must submit a cover letter, resume, and City application by Wednesday, June 14, 2017 at 4:30 p.m. to: Anthony Brown, City Administrator, 301 South 10th Street, Adel, Iowa, 50003. Initial interviews will be held shortly after the application deadline.
For more information, call (515) 993-4525, or email abrown@adeliowa.org. A copy of the job description is available via email and will be posted on the City's social media pages.
The City of Adel is an Equal Opportunity Employer.
Adel City Hall
301 S. 10th Street
Adel, Iowa 50003
Phone: (515) 993-4525
Website: www.adeliowa.org
Facebook: facebook.com/CityofAdelIowa