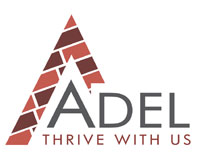 Courtesy of City of Adel:
Serving on a City Board or Commission is a great way to become involved in shaping the direction of your community.
If you've ever wanted to be a part of the decision-making process, please consider serving today! To apply, please visit Adel City Hall for an application.
Economic Development Commission – Two Openings*
The Economic Development Commission researches and studies contemporary trends, identifies development opportunities and funding sources, develops and recommends economic development initiatives and strategies to the Adel City Council, and develops an overall economic development plan. Terms are for three (3) years.
Historic Preservation Commission – One Opening*
The Historic Preservation Commission promotes the educational, cultural, economic, and general welfare of the public through the recognition, enhancement, and perpetuation of districts and sites of historical and cultural significance. Terms are for three (3) years.
Board of Adjustment – One Opening* *
The Board of Adjustment is responsible for administrative review of decisions made by the zoning officer. The Board hears and decides on requests for special exceptions and variances to the Zoning Code. Terms are for five (5) years.
Parks & Recreation Board – Three Openings*
The Parks & Recreation Board recommends and oversees policy and rules governing the City parks, the Adel Family Aquatic Center, and the City's cemeteries. The Board oversees the operation of the park system. The Board also serves as the City's Tree Board. Terms are for three (3) years.
*Term ends June 30, 2020. All qualified applicants may be considered.
**Iowa Code 69.16A – Gender Balance requires City boards, commissions, and committees to be gender balanced. After a three month good faith effort to correct a gender imbalance, all qualified applicants may be considered.
Adel City Hall
301 S. 10th Street
Adel, Iowa 50003
Phone: (515) 993-4525
Website: www.adeliowa.org
Facebook: facebook.com/CityofAdelIowa