Terry Says ….
Once again, this explains a lot about our intrepid explorer. – Editor Ah, Iowa summers. They remind me of New Mexico winters. Terry Traveler here, remembering another tale of questionable origin. But this time, the question of origin is out of … Continue reading →
[nggallery id=29]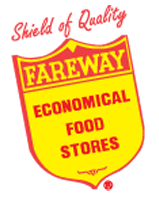 Folks from Adel, Earlham, Redfield, Desoto and Minburn turned out in full force to welcome Fareway to Adel Wednesday.
The parking lot was full by 9:30 a.m. for the ribbon cutting ceremony. Customers were already lining up outside to start shopping when the store opened at 10:00 a.m.
There is a  definite "Wow!" factor to the new store. From the spacious layout, fully stocked meat department, to the professional and friendly staff.
The store's five checkout lanes ran nonstop through out the day as the checkers cheerfully greeted each customer. The sackers worked as a well practiced drill team as they delivered the groceries to each customers vehicle.
Be sure to stop out to the new store and get your "Wow."
– Terry Traveler Continue reading →
I love to golf and in Adel there is no better spot than the River Valley Golf Course. Most of my winter is spent counting down the days to the first blustery days of spring when I can finally hit … Continue reading →
I call my car Problem Child. My odd model throws a wrench in the easiest of repairs. So when something big happens, like when my main ride quit on me, I called the professionals at Steve's Uptown Repair. Owner Steve … Continue reading →
It's that time of year again. With New Year's nipping at my heels, it's time for this traveler to loose some excess baggage! Luckily, Anytime Fitness in Adel can help. Anytime Fitness is located on the square and is open, … Continue reading →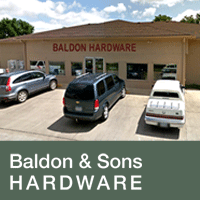 As the weather gets nicer, I start getting the home remodeling bug.
My house is in a constant state of change and this spring I decided to build a new room. Thank goodness for Baldon & Son Hardware in Adel!
The staff at Baldon's is very helpful and friendly. Every time I came in I was welcomed and assisted right away.
Some trips I knew what I needed, other times I needed help troubleshooting>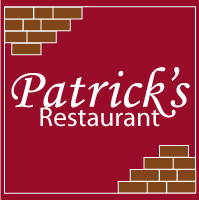 I love telling my friends about the restaurants I find on my travels. Trying new and exciting places is always a good thing.
But sometimes I want traditional, down-home cooking. That's when I head to Patrick's.
I've eaten at Patrick's Restaurant many times this month. I enjoyed breakfast on two different occasions.
Nothing beats diner-style hash browns with onions and cheese. (It's a special request item but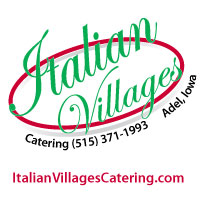 I love Italian food. Give me a bowl of pasta, a great red sauce, garlic bread and I'm one happy camper.
Now, I like "real" Italian food, not industrialized, re-heated frozen dinners in microwave safe trays.
When I am craving Italian food I want al dente pasta, homemade sauce, and fresh
Since I started writing this column people have asked, "What is it about Adel businesses that you like so much?" For me, it's all about charm, class, and service. There is no better example of stellar service than Adel Winterset TV … Continue reading →
Over the years I have been part of various festivals around the world. From the Pilgrimage in Rome to a Scandinavian Cheese Rolling Festival in 1984, I always have a great time celebrating with the locals. In August I participated … Continue reading →
The Adel Public Library is an incredible facility with amazing employees. Of all the cities I have traveled to, none can boast a better library than Adel. Walking up to the building is an impressive blend of modern and traditional … Continue reading →