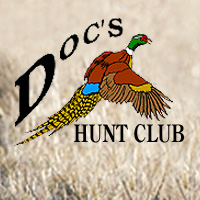 Courtesy of Doc's Hunt Club
Doc's Hunt Club is raising the bar with our SURVIVOR: All-Bird Challenge 2018 with TWO divisions. 
In the Midwest we LIVE in the extreme elements of weather…snow…ice…wind-chill…extreme wind…it takes a SURVIVOR to hunt in the Midwest.
January 25th through January 28th
Can you claim the SURVIVOR: All-Bird Challenge 2018 First Place title?
Here's how the competition will work –
2 hunters
2 guns
1 0r 2 dogs

3 Pheasants
3 Chukar
4 Quail
We will have Pointing and Flushing divisions and will award a 1/2 day hunt for 2 to the winners of each division.
Price is $150.00 plus tax per team, and FULL bragging rights that despite the elements of the Midwest…you reigned supreme on the field because you're a Midwest Hunting Competition SURVIVOR! 
Your photo will be proudly displayed in Doc's Hunt Club office AND posted on Facebook…letting everyone know YOUR TEAM won the SURVIVOR competition!
Register early…last year we had no open spots for this amazing competition.
Like us on Facebook!
Stay updated on all Doc's news, follow us at www.facebook.com/docshuntclub.
Who will the 3rd Annual All-Bird Challenge winner be for 2017?
Doc's Hunt Club
29475 Prospect Circle
Adel, Iowa 50003
Phone: 1-800-993-3711
E-Mail: docshuntclub@aol.com
Website: www.docshuntclub.com
Facebook: www.facebook.com/docshuntclub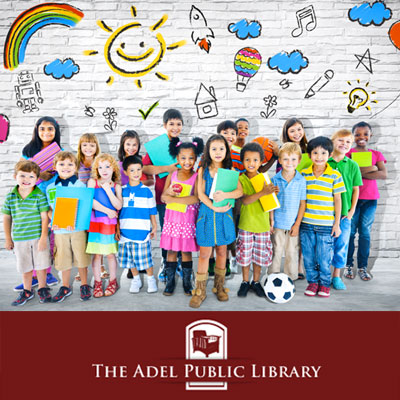 Courtesy of Adel Public Library:
Each week the Adel Public Library will have weekly programs for toddlers and preschoolers:
Wee Read every Monday and Thursday
Wee Sing every Tuesday and Wednesday.
Programs resume on Monday, January 22nd and each of these programs meet in the story time room at 10:30 am.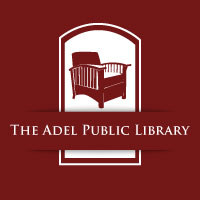 Adel Public Library
303 S. 10th Street • Adel, Iowa 50003
Phone: 515-993-3512
Website: www.Adel Public Library
Facebook: AdelPublicLibrary
Library Hours:
Mondays and Fridays, 10 a.m. to 5 p.m.
Tuesdays through Thursdays, 10 a.m. to 7 p.m.
Saturdays, 10 a.m. to 1:30 p.m.
Dallas County ISU Extension Office: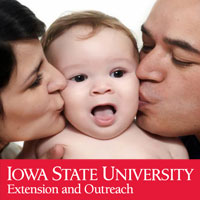 Great Beginnings for Families.
Deadline is Thursday, January 25th. 
Thursdays, February 1 – March 1
6:30 – 7:45 pm at the Waukee Grant Ragan Elementary
Great Beginnings for Families is a program for parents of 0-6 year olds. 
Learn about positive discipline and guidance, helping children resolve conflict, handling uncomfortable emotions and feelings and encouraging learning through play.  
Cost is $10 per family for the series with free child care. 
Please register through Waukee Community Education.  
Dallas County ISU Extension Office
28059 Fairground Road
Adel, Iowa 50003
Phone: (515) 993-4281
Fax: (515) 993-1027
Website: www.extension.iastate.edu/dallas
Courtesy of the Dallas Co Extension Office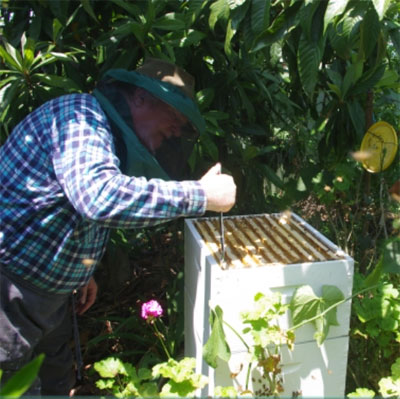 Beekeeping has seen a resurgence in popularity in recent years as more people purchase hives for their homes and farms.
Zack Koopman, ISU Agriculture Specialist, will lead a two-hour 'Beekeeping Basics' course designed to introduce the fundamentals of beekeeping and help attendees decide if this hobby is right for them.       
"Bees are one of the most incredible creatures on the planet.  The more you learn about this complex insect beyond their great tasting honey the more fascinated you will become."  Zack Koopman
The class will be on February 27, 2018 from 5:30 to 7:30 pm at the ISU Extension and Outreach-Dallas County Office.
Please pre-register by Feb 23rd, by contacting ISU Extension and Outreach-Dallas County at 515-993-4281 or email aleta@iastate.edu.
Preregistration is requested for this free program.
Dallas County ISU Extension Office
28059 Fairground Road
Adel, Iowa 50003
Phone: (515) 993-4281
Fax: (515) 993-1027
Website: www.extension.iastate.edu/dallas
Facebook: ISUExtensionDallasCounty
Courtesy of Adel Public Library: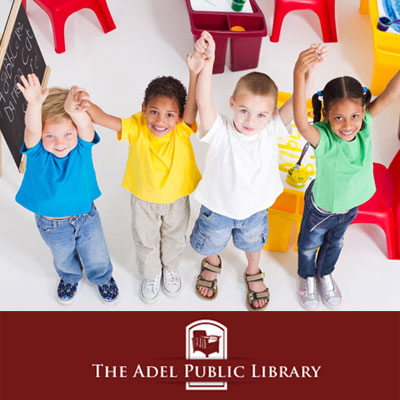 The Adel Public Library will have a special guest this January.
Critter Cindy from the Dallas County Conservation Board (DCCB).
She will host an exciting story time.
Tuesday, January 16th at 10:30 am.
These special story times with the DCCB are always fun and informative.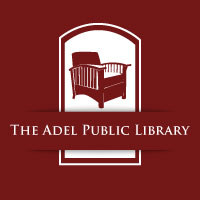 Library Hours:
Mondays and Fridays, 10 am to 5 pm
Tuesdays – Thursdays, 10 am to 7 pm
Saturdays, 10 am to 1:30 pm
Adel Public Library
303 S. 10th Street
Adel, Iowa 50003
Phone: 515-993-3512
website: www.Adel Public Library
Courtesy of Studio Q 360:
Happy New Year Everyone!
As Studio Q 360 enters our 3rd year in Adel, I wish to say thank you to all my massage therapy clients, customers, and advocates! I am honored to assist so many along their wellness journey. 
This year, my goals for Studio Q 360 include furthering my education and skill set through CE classes. I cannot wait to learn new techniques to share in my practice!
I have extended my hours, creating 20-25 massage therapy sessions per week, with three additional evening sessions now available on Mondays. Call (515) 689-4754 to book your next appointment.
I am also excited to encourage long-term scheduling for regular clients. Thanks to my loyal clients, the Studio Calendar is filling up, which means booking 3 or more sessions in advance will become key. Bring your calendar to your next session and claim the perfect session spots for up to 12 months!
Finally, I am happy to announce our Share the Care program. Everyone is encouraged to sign-up for their Q Card- a punch card that rewards you for sharing massage therapy with the community. When Q Card holders share Studio Q 360 educational posts on Facebook, or attend Studio Q 360 sponsored events year-round, they will help introduce the benefits of massage therapy to those seeking pain relief and relaxation. 
Each filled Q Card earns discounts towards products and services- no purchases required! This grassroots effort is my way of saying Thank You for your support. Full details available at Studio Q 360 in Adel.
Thank you again to the wonderful town of Adel for your overwhelming support of Studio Q 360: Artisan Massage Therapy for Pain Relief and Relaxation. Here's to another wonderful year!
~ Katrina Brocka, LMT
Studio Q 360 Hours
By Appointment Only 
20-25 Sessions Available per Week!
Monday-Thursday 10am-8pm
Friday 10am-4pm
No Weekends

New Client Special 
Extended through January 5th!
$40/ 60 Minute Massage

Massage Therapy Pricing
$60/ 60 Minute Massage
$30/ 30 Minute Massage

Chair Massage Pricing
$5 per 5 Minutes up to 30 Minutes

New Multi-Pack Pricing 
Save 20% when you buy packages of three 
60 or 90 minute massage sessions!
Katrina Brocka, LMT
Studio Q 360
917 Main Street
Adel, IA 50003
Phone: (515) 689-4754
Email: Katrina@StudioQ360.com
Website: www.StudioQ360.com
Facebook: StudioQ360
January 12th and 26th 5 pm – 7 pm at St Johns Church Adel!
Hand battered fish, baked potato and coleslaw. Grilled Cheese sandwich and Fries.
$8 per plate, kid plates $5.
$25 immediate family maximum
Beer and wine – free will offering!
Carry outs available!
Desserts available – free will offering proceeds to go to youth group.
Knights of Columbus St John's Adel
24043 302nd Place
Adel IA 50003
Facebook: KofC9574
Courtesy of the Dallas Co Extension Office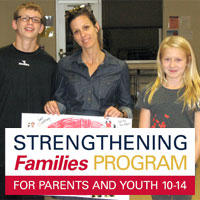 Strengthening Families Program: For Parents and Youth 10-14
Sundays, January 21 – March 4, 2-4 pm.
Deadline to register is Monday, January 15.
Held at the Dallas Center-Grimes Meadows School Grimes 
 
Strengthening Families Program: 10-14 is an evidence-based parent, youth and family skills-building curriculum. 
Parents and youth will learn to prevent substance abuse and behavior problems, set limits and problem solve, increase academic success in youth, build healthy relationships and have fun together.  
"We were looking for ideas," said a past participant. "We had three kids, but we didn't have the skills that we thought we should have. There's no manual for raising a 14-year-old and 10-year-old."
View for more information.
 
Cost is $15 per family for the series with free child care provided for children under 10. 
To register, email Lisa or call 515-993-4281. 

Dallas County ISU Extension Office
28059 Fairground Road
Adel, Iowa 50003
Phone: (515) 993-4281
Fax: (515) 993-1027
Website: www.extension.iastate.edu
E-mail: xdallas@iastate.edu
Facebook: ISUExtensionDallasCounty
Good friends, gather round! It is the end of a long, stressful year and I, your devoted writer, poet, taxidermist Terry Traveler, am here to remind you of sunshine! 
Welcome to 2018!
You see, the point of New Years is hope for the future and what this next year will bring. The end of 2017 felt simultaneously underwhelming and overwhelming. Why? Because of the Potential each year holds. 
As 2017 fades in our memory, we are reminded of things that bothered us, things like missing out on the Annual Rain Dance Festival in Detroit. Things that made us sad, like that time my car got towed on the way to the Annual Rain Dance Festival in Detroit. 
Or mad, like that time I got a completely unjustified ticket for driving a big rig without a valid US license on my way to the Annual Rain Dance Festival in Detroit. For you see, I had my Argentinian license, but not my diplomatic papers to support the validity of the Argentinian license. I left those in my other parka. It was an ordeal.
But I'm here to help you forget about all that Annual Rain Dance Festival nonsense because you know what? I know a secret. And that secret? I'll tell you. 2018 is going to be an incredible year. And the sheer fact that I know that is very weird indeed.
You see, each year has such great potential that we have a mix of emotions come January. We say goodbye to all the potential 2017 had in store, just 12 short months ago, and turn rapidly into a brave new era! An endless era of bright sunny days with endless chances to go vegan for a week or rent a paddle boat for a month. With the tick of a clock and freshly minted list of resolutions, our Potential Meter is refilled. 2018, in all its glory, is full of that sweet, sweet elixir, Potential.
Some people don't like the New Year and to them I say, be quiet, its a beginning. Think not of the end, think not of chances missed, think not of past wasted days playing Pokemon Go and the subsequent (and nearly instantaneous) forgetting of your obsession with Pokemon Go. 
Think only of all the goals you see yourself achieving in the next 365 days. Think fondly of each of those 525,600 minutes you can spend cultivating a garden or learning Spanish or renting a paddle boat!
Welcome, dear readers, to the year 2018! 
This is Terry Traveler saying, I may not know the future, but it'd be a lot cooler if I did.
Terry Traveller
Email: terry@discoveradel.com
Facebook: DiscoverAdel.TerryTraveller
Home Upgrades and Your Taxes: What You Need to Know 
Now that the New Year has arrived, we're all looking for ways to make improvements in our lives, from getting fit to reexamining our finances to remodeling that horrid 1970s-style bathroom.
If you're planning to make any improvements to your home this year, here are some things you need to know about home upgrades and their tax implications.*
Repair vs. Improvement: What's the Difference?
In order to take advantage of tax breaks associated with home renovations, it's important to know the difference between a repair and an improvement. The IRS defines a repair as anything that's necessary to keep your home in good condition but doesn't necessarily add to its value.

An improvement is anything that prolongs the useful life of your home and has the potential to increase its resale value. If you want to take advantage of the available tax perks, your project needs to fall under the home improvement category. You can learn more about the difference between repairs and improvements on IRS Publication 523 or by reaching out to your tax advisor.
Tax Breaks for Home Improvements
So, if your project qualifies as a home improvement, does that automatically mean it's tax deductible? Not necessarily. In fact, home improvements are generally not tax deductible. However, there are some exceptions and other kinds of tax breaks that may apply to you, including: 
When You Sell: If your home increases in value (whether through appreciation or upgrades) and you turn a profit when you sell, that profit — known as capital gains — will be taxed. However, you can reduce the amount of capital gains taxes you owe by increasing your adjusted cost basis. Your cost basis is what you paid for the home, plus costs incurred (including home improvements). A higher adjusted cost basis means a lower capital gains tax, so be sure to keep receipts and paperwork from home improvements you make to increase your adjusted cost basis when you're ready to sell.
Solar Energy Upgrades: While the tax credits for most energy efficiency upgrades expired in 2016, you can still claim a tax credit for solar water heaters and solar panels through 2021. Currently, the tax credit is 30% of the cost, including installation. The credit decreases to 26% for tax year 2020 and drops again to 22% for tax year 2021. So, if you plan to make solar upgrades, do so sooner rather than later to claim the higher tax credit. Visit energystar.gov for requirements and more information.
Medically Necessary Modifications: Renovations that are made to accommodate a medical disability can typically be deducted on your taxes. Examples include adding a wheelchair ramp, widening doorways, adding handrails or support bars, and installing lifts. There are some limitations, and you must itemize deductions instead of claiming the standard deduction, so be sure to talk to your tax advisor first. You can also check out IRS Publication 502for further details. 
Whether you'd like to increase your home's resale value or simply want to improve your living space, home renovations can be a valuable investment. Just be sure to keep the above information in mind before starting any project in order to maximize your tax savings. 
Thinking of making some much needed home improvements? Contact me today to learn more about your financing options.

Tim Canney
Lincoln Savings Bank
312 Nile Kinnick Dr. • Adel IA 50003
Office: 515-993-5663
Email: timc@mylsb.com
Website: mylsb.com
Lincoln Savings Bank – Member FDIC
*Lincoln Savings Bank and its loan officers are not tax advisors. You should reach out to a tax professional for more information.
The Latest Issue of the DiscoverAdel.com Newsletter is now archived for viewing online.
Happy New Year from Adel!
This month we had the pleasure to speak with Laura Henry – Personal Trainer at Anytime Fitness in Adel.
As we welcome the New Year, many are recommitting to their health and wellness resolutions.
Starting a new exercise routine is a wonderful goal that often requires a great deal of support and education.
Get the Newsletter delivered to your email the first business day of each month. Click on the Newsletter button at the top of the site to register.