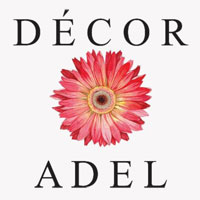 710 Prairie St.
Phone: (515) 493-8560
Email: decoradel@gmail.com
Facebook: decorinadel
Stop in and see Adel's new shop featuring fun home décor, jewelry, plants, flowers and more!
We also search and find home accessories for our customers and provide home staging services. 
Open:
Tuesday-Friday 10 a.m. to 5:30 p.m.
Saturday 10 a.m. to 5:00 p.m.