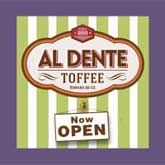 109 N. 9th St.
Adel, Iowa, 50003
Website: AlDenteToffee.com
Facebook: AlDenteToffee?ref=br_tf
Hours:
Monday - Tursday 8:00 a.m. - 6:00 p.m
Friday & Saturday 8:00 a.m. - 8:00 p.m
Closed Sunday
803 Main St.
Adel, Iowa 50010
Phone: (515) 993-1811
Fax: (515) 993-4975
Website: www.brickstreetbc.com
Facebook: facebook.com/pages/Brick-Street-Books-and-Cafe/455750014538410
The new and used bookstore and coffee shop offers free wifi, locally grown produce, Fair Trade organic coffee and espresso, and breakfast and lunch menus.
View our website to see the specials for each month.
Fresh bakery items such as bread, cookies, pies and pastries are baked inhouse.
Hours:
Monday - Friday: 7:00 a.m. - 6:00 p.m.
Saturday - Sunday: 8:00 a.m. - 1:00 p.m.