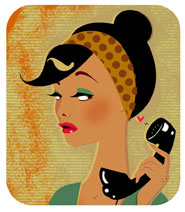 1802 Greene St,
Adel, Iowa 50003
Phone: (515) 868-4141
Email: ThePorchJunkies@gmail.com
Facebook: ThePorchJunkies
Welcome to Modville – Home of The Porch Junkies!
We are a 6,000+ warehouse of fabulous vintage/retro/mid century finds!
We buy/sell/consign anything from the 50's/60's/70's!
We want your fabulous vintage junk! Let us help you find a buyer for your pieces as we help many estates get more for their vintage pieces.
We personally have pickers all over that help us find your dream pieces! Get in our "wish book" to get first dibs on your dream piece!
New items in each week so check our Facebook page for weekly hours or we are happy to meet you by appointment anytime!
Just message/text/call us at 515-868-4141!
107 N. 9th St.
Adel, Iowa 50003
Phone: (515) 993-3539 
An occasional antiques and collectibles store open one weekend a month.
Open by appointment.
209 S 10th St.
Adel, IA 50003
Phone: (515) 993-3572
Website: thegardengateantiques.com
In March 2012 Garden Gate Antiques went to a concept called "Occasional".  This simply means they will be open one weekend a month Saturday and Sunday from 9 a.m. to 4 p.m.
Don't forget to register at, Garden Gate Antiques to be notified of upcoming events.