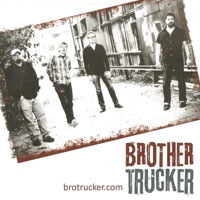 Adel Partners Chamber of Commerce:
Join the Adel Partners Chamber of Commerce for a FREE evening of entertainment, Sponsored by Raccoon Valley Bank.
On July 21st, Brother Trucker will be playing from 7-10 pm at the Stage and Pavilion.
Brother Trucker has toured the Midwest extensively since 2000, playing festivals, bars, political rallies, coffee houses, private parties large and small and a myriad of benefits and causes. They have opened for such notable names as James McMurtry, Leon Russell, Al Green, Gurf Morlix, Greg Brown, Robert Earl Keene and the Rev. Horton Heat. In 2009, Brother Trucker scored the original music for the award winning independent film, by Rod McCall "Becoming Eduardo".
BYOB – Bring your own Basket of food and snacks, drinks regular or adult and enjoy the evening. Don't forget lawn chairs, friends and family.
Sponsored by Raccoon Valley Bank

Adel Partners Chamber of Commerce
PO Box 73, 301 S.
10th Street, 2nd Floor
Adel, IA 50003
Email: chamber@AdelPartners.Org
Website: www.adelpartners.org
Facebook: AdelPartnersChamberOfCommerce