Courtesy of Adel Library:
Join Paula and Lynne at the Adel Public Library for a special adult program, Brake for Garage Sales!
Thursday, March 23rd at 6:30 pm where they'll talk about their most exciting finds, growing their collections, and how you can start and inventory your own collections.
Bring one item from one of your collections to share!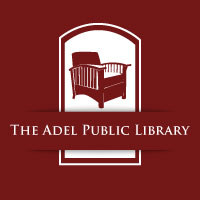 Library Hours:
Mondays and Fridays, 10 am to 5 pm
Tuesdays – Thursdays, 10 am to 7 pm
Saturdays, 10 am to 1:30 pm
Adel Public Library
303 S. 10th Street
Adel, Iowa 50003
Phone: 515-993-3512
website: www.Adel Public Library