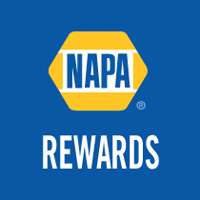 Courtesy of Adel Auto Parts:
Get $5 For Every $100 You Spend.
$5 Welcome Reward
It's free to sign up, and there are no membership fees.
Complete your profile at NAPAonline.com/rewards for an additional $5 off!
At this time, only selected stores participate in NAPA Rewards. Use Your Rewards at Adel Auto Parts in Adel and Perry.
How It Works
No Elbow Grease Required! We appreciate you at NAPA! So we would like to Reward you when you do what you're already doing – shopping at NAPA. Simply Complete your profile at NAPAonline.com/rewards and start racking up the Points. Every time you spend a minimum of $1, you'll automatically receive a Point. 100 Points get you $5 off your next transaction.
You can even pay with cash. Just let the counterperson know you'd like to join NAPA Rewards or that you're already a member at checkout.
No Card to Carry – It's Automatic.
With NAPA Rewards, there's no hassle carrying anything extra. Because the program is entirely digital, you can track your rewards and check your statement online. No paper statements to wade through. No flipping through your wallet for a card. No digging in your pocket for a key fob. Just Rewards for shopping the way you already are!
The Point is Savings!
Adel Auto Parts Corporation
809 Main Street • Adel, Iowa 50003
Phone: 515-993-3212
Perry Auto Parts
1001 3rd. St. • Perry, Iowa 50220
Phone: 515-465-4615
Hours:
Monday – Friday 7:30 am – 5:30 pm
Saturday 8:00 am – 3:00 pm
Website: www.AdelAutoParts.com