Courtesy of Base®:
BASE® employees spent a Friday afternoon packaging meals for the hungry at Meals from the Heartland, a charity located in West Des Moines, Iowa.
In two short hours, over 17,000 meals were packaged to send to malnourished people in Iowa, across the United States and around the world.
BASE® was excited to be involved in helping others in need and jumped at the opportunity to donate their time.
Laura Radebaugh and Jessica Reynolds, employees at BASE®, organized the event for the company.
"When asking for charity ideas we could do as a team, we got the suggestion to package meals at Meals from the Heartland from an employee. It turned out to be a huge success. Our staff is wonderful and volunteered their personal time to work as a team and help feed people. We all worked hard and had a great time in the 2 hour shift and packaged 17,000 meals for those in need," Laura stated.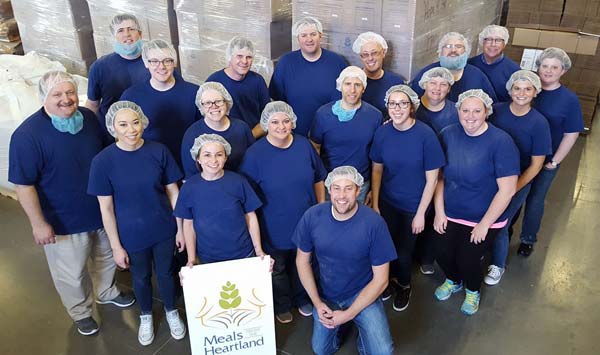 Each person had their own specific job including packaging, weighing food, sealing and boxing the meal for shipping. The staff from Meals from the Heartland made the experience by providing a fun atmosphere, motivation and encouragement. The BASE® staff was accompanied by many other groups from around the community helping to support the cause.
Inspired by a food-packaging event held by a church in West Des Moines back in 2007, Meals from the Heartland has encouraged thousands of volunteers to come together year-round for this meal packaging effort. They are always looking for additional groups and volunteers from the community to donate their time and support this cause.
Base
601 Visions Pkwy
Adel, Iowa 50003
Phone: (515) 993-5050
Website: www.baseonline.com