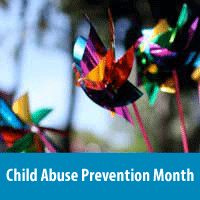 Courtesy of ISU Extension and Outreach:
Dallas County Children's Advocacy Council recognizes that Connections Matter® in strong and healthy communities.
Child Abuse Prevention Month raises awareness of the role caring connections play in strengthening communities.
Dallas County Children's Advocacy Council and Prevent Child Abuse Iowa are joining communities across the state this month in celebrating the importance of social connections and working to strengthen social well-being, a key indicator of overall health and an essential factor in preventing child abuse and neglect.
To promote caring connections and strong communities during Child Abuse Prevention Month, Dallas County Children's Advocacy Council has partnered with local preschools, daycares, and grocery stores to raise awareness about how we can prevent child abuse as a community.
Throughout the month of April, participating Dallas County Fareway and Hy-Vee grocery stores will be distributing colorful paper grocery bags, decorated by local preschoolers and stuffed with information regarding Child Abuse Prevention month and the importance of connecting positively with children. We are providing parents and the Dallas County community with suggestions and ideas of simple ways you and I can create caring connections in our community. "Our children are our future and if we take action not just in April but every day, we can go a long way toward creating stronger communities where abuse and neglect never occur."
Child abuse and neglect can cause toxic levels of stress that over time, changes the structure of the developing brain and leads to poor health, learning, and overall well-being. An Iowa study found that more than half of Iowa adults have experienced at least one type of abuse or household dysfunction growing up. Significant levels of toxic stress in childhood increases the likelihood of problems throughout a lifetime including depression, diabetes and heart disease.
However, social supports and caring connections strengthen families, mitigating the negative outcomes of childhood trauma and reduces the risk of child abuse or neglect. Connected communities have lower crime rates, better physical and mental health, and less money is spent on treating social problems.
Dallas County Children's Advocacy Council works to prevent child abuse by partnering with Iowa State University Extension, Partners in Family Development, and Crisis Intervention and Advocacy Center and funds programming related to parenting education, such as fatherhood classes, prenatal classes, and group parent education classes targeting parents of children in different age groups. It also helps fund sexual abuse awareness programming in schools throughout Dallas County. These programs combined reach over 150 parents, 350 children, and 100 families each year, creating the connections Dallas County children need to grow into healthy adults.
During April, Dallas County Children's Advocacy Council invites community members to get involved with kids in their spheres of influence. We want people to positively interact and connect with not only their own children/grandchildren but also neighbor children, kids at school and other club and religious activities, and those who weave in and out of their lives. Support other families, encourage other parents, and find ways to foster real connections with children in your life.
"Fostering resilience can take many shapes in a community," says Liz Cox, executive director of Prevent Child Abuse Iowa. "By creating an environment where people understand toxic stress and its impact, leaders can destigmatize the effects of toxic stress and foster strong caring connections that lead to positive outcomes across generations."
The Connections Matter® framework provides a strengths-based approach to understanding adverse childhood experiences and the vital role caring relationships play in buffering the long-term negative outcomes. Information on Connections Matter® is available through Prevent Child Abuse Iowa or by visiting www.becauseconnectionsmatter.org.
About Dallas County Children's Advocacy Council
Founded in 1985 and created to undertake activities in furtherance of prevention of child abuse and neglect
Our mission is to advocate that all children deserve the opportunity to live in a safe and positive environment so they may grow to reach their full potential
Follow us on Facebook at Dallas County Children's Advocacy Council
About Prevent Child Abuse Iowa/Connections Matter
Since 1975, Prevent Child Abuse Iowa has served its mission of leading child abuse prevention efforts in Iowa by building awareness, providing assistance, and promoting advocacy. It is the only statewide organization dedicated to preventing child abuse and the only consistent voice for child abuse prevention during the state legislative session. Prevent Child Abuse Iowa manages state and federal grant programs that contribute financial support to community groups that provide services to families. Prevent Child Abuse Iowa is based in Des Moines, but has partnerships in nearly every county throughout Iowa. It is an affiliate of Prevent Child Abuse America. For more information, call (515) 244.2200, or visit www.pcaiowa.org.