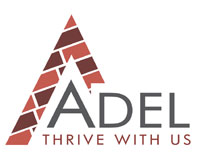 Courtesy of Adel Park and Rec:
Camping Season has begun at Adel's Island Park Campground.
2017 Island Park Camping Fees:
$20.00/Night Full Service – Full Service
$25.00/Pull Through RV's – Full Service
$17.00/Night for a Tent – No Electricity
Camping at Island Park is on a first come, first served basis. No reservations are taken. No sewer hook-ups (dump-site only).
Please call Adel City Hall for further information:
Island Park Campground
2400 Nantucket Road
Adel, IA 50003
Phone: (515) 993-4525
Adel Parks & Rec.
Adel, Iowa 50003
Phone: (515) 993-4525
Email: nschenck@adeliowa.org
Website: www.adeliowa.org
City of Adel Facebook: facebook.com/CityofAdelIowa
Parks & Rec. Facebook: Adel-Parks-and-Recreation