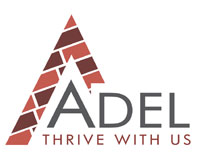 Pedaler's Jamboree Street Closures
The Pedaler's Jamboree event will be coming through Adel on Sunday, September 6th.
Several streets will be closed for public safety.
View the street closure Map for Sunday, September 6th. 
The streets will close at approximately Noon and reopen at approximately 7:00 p.m.
We apologize for any inconvenience.
Adel City Hall
301 S. 10th Street
Adel, Iowa 50003
Phone: (515) 993-4525
Website: www.adeliowa.org
Facebook: facebook.com/CityofAdelIowa